Welcome to Tim Peake Class
Year 5 is taught by Mrs Taylor and supported by Miss Rigby and Mrs Bainbridge.
Our Y5 webpage is updated regularly to celebrate learning and achievement in our class.
Please click below, to activate the Y5 curriculum document.
Please click below, to activate homework links
Tim Peake Class of 2019 - 2020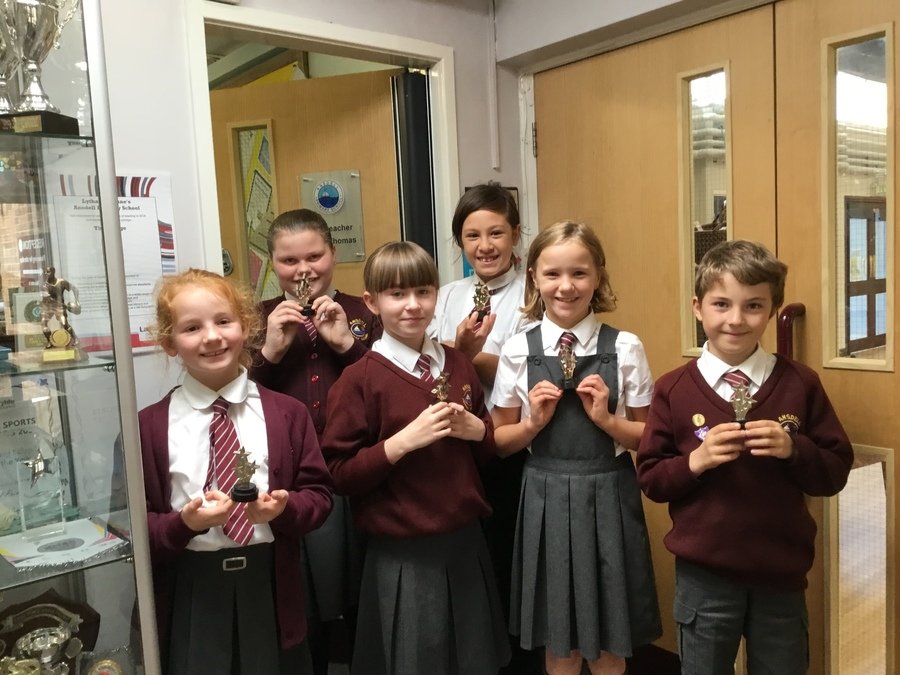 Great endeavour Arabella, Emma, Holly, Isabella, Martha and Matthew for your excellent character descriptions.
4.10.19 Homework - Spellings, Reading and Maths Sections A and B
Well done to our 'Stars of the Week' Matthew and Eliza
A week of celebrating achievement in all areas of the curriculum. Is there life on other Planets? (our theme for work on National Poetry Day). Well done to Eliza and Matthew who excelled at team work, and using features of poetry when creating and performing a poem about Space.
Many children from Tim Peake class have represented school this week for both Netball and Football too - fantastic.
The Booths Trophy for September has been awarded to Georgia - well done.
27.9.19 Homework - Spellings, Reading and Maths Section C
We continue to explore place value to 1,000,000 in maths. Everybody has worked really hard developing inference skills when reading our class novel, to enable them to write a character description.
Children are fully embracing Military School developing team work and problem solving. In science we continue to explore our Solar System and have carried out practical experiments recreating Galileo's investigations around gravity.
13.9.19 - Well done to our 'Stars of the Week' Maja and Lilah
6.9.19 - Well done to our 'Stars of the Week' Arabella W and Martha
A very busy first week has quickly flown by, as Year 5 have settled back into school following the Summer break. Myself, Miss Rigby and Mrs Bainbridge are looking forward to a happy and successful year for our class. A big thank you to all the children for looking super smart in their school uniform and their positive attitude in school.
There is no homework set for this week, however, children have been given their home/school reading book and reading diary. Reading independently, both in school and as part of a regular and relaxing routine at home is recommended. Progress will continue to be measured with the Accelerated Reader Quizzes, as well as guided reading and assessments.
I look forward to meeting parents at the forthcoming Parents Information Meeting, 1:45pm, Wednesday 18th September.
Venture Week Blog from Gene, William, Mylah and Sam
Thank you to the team of bloggers for our class page update this week. Everyone is so proud of the children last week for giving their all at Great Tower. Their motivation and determination when overcoming personal challenges was great. Also seeing them developing team work, friendships and making great memories was just fantastic.
This school trip was amazing fun for everyone. Every single pupil enjoyed the challenges that were provided, we respected all of the staff that made sure we were safe and having fun all at the same time. Without them Great Tower wouldn't be the same. Great Tower is an amazing place that we would all recommend it was really nice that made all Year 5 and 6 feel at home (Genevieve).
Crate stacking In my opinion crate stacking, was my favourite activity I love how you had to get higher and higher until you fell off. I think everyone enjoyed it, please keep it for next year. My favourite job was bucket monkey because you had to get the rope and put it in the bucket and then sometimes pull the rope. By the way the staff are AMAZING, I loved meeting them (especially Rodrigo and Emily) – Sam.
Food At Great Tower, the wide range of food choices were really yummy. Especially the puddings which everyone loved. All of the Great Tower staff was really nice and was aware of pupil's allergies and diets. It was a great opportunity to have different foods that were different to what our school can prepare I really enjoyed them- Mylah.
Canoeing While we were on venture week, at Great Tower we went canoeing and we got into 3 boats attached together. We pushed ourselves and tried really hard as we used the paddles to row into Windermere lake. Slowly we raced to a green boy that swirled around in the water. Eventually we rode back 20 yards from the shore and I jumped into the freezing cold lake. I felt ice cold but I still had loads of fun and with my chin held high I swam to shore (William).
The Leap of Faith The Leap of Faith was an amazing experience. I really enjoyed climbing up the immensely tall tree to jump and catch a metal trapeze, that I could swing on and jump (fall) like an angel. Even though my feet were shaking when I was up there, it was the best feeling in the world to just jump and feel satisfied and proud when my feet touched the ground. I'm super exited to go again next year and experience that feeling of satisfaction again – Genevieve.
-----------------------------------------------------------------------------------------------------------------------------------------------------
The Booths Trophy for May has been awarded to Darcey - well done.
24.5.19 Homework - Reading for pleasure and any extra practise of the Y5/Y6 Spellings
Summer 1 has been a short and very busy half term. In maths we have looked at reasoning while telling the time. If you are travelling over half term perhaps ask your child to read timetable travel information. We have also revised long multiplication and fractions. In English we have used persuasive devices which we will utilise in ICT next half term. And have created artwork influenced by Georges Seurat.
Children have also been very excited about introducing themselves to their Reception Buddies. Letters have gone out and AFC Fylde have been coaching Y5 during PE lessons in their roles as play leaders.
Reverend Bye visited our class for a workshop and this what Erin and Marcus had to say about their visit.
"In small groups we swapped around doing different activities like drama and making things.
We listened to a story from the bible about Zacchaeus and we learned that Jesus cares for all of us no matter what. "
By Erin and Marcus
There were some changes to Sports Day this which made for a very exciting morning. Children made the day so special by giving everything a go and supporting siblings and each other - well done to everyone! We all agreed the picnic was AMAZING.
10.5.19 - Homework - Spelling, Arithmetic sheet and GSP
Stars of the week Esme and Harley - well done.
Well done to all the children who have successfully achieved the Bikeability Safer Cycling levels 1 and 2. And for the first time we have some children who have been invited to undertake level 3. We are really proud of everybody for being safe, supportive and sensible.
3.5.19 - Homework - Spelling, Arithmetic sheet and Section C Maths
Stars of the week Eleanor and Jake - well done.
The Booths Trophy for April has been awarded to Izzy - well done.
Well done to everyone in Year 5, who completed the walk for water 6K challenge carrying up to 6 litres of water.
Our class alone has raised over £500 - A fantastic way to end the half term.
The Booths Trophy for March has been awarded to Ruby - well done.
March update and slideshow celebrating learning
Year 5 have enjoyed a successful second Spring Term which has involved all things Greek! Our class novel Rick Riordan's Percy Jackson has helped us to work on developing figurative language by using onomatopoeia, metaphors and similes to create tension and emotion when writing diary entries about major events from the narrative. Children have also written Ancient Greek Ode's about food and an extra special one for Mothers Day.
In maths we continued to strengthen our arithmetic skills involving the four operations. We have also worked on calculating perimeter, area and the volume of solid shapes, as well as converting measures and reasoning tasks.
We have enjoyed a food tasting workshop with The Olive Tree Brassiere, where almost everyone tried a little of all the dishes which included: Spanakopita (Layers of filo pastry with spinach, feta, halloumi and leeks and Portokalopita (Orange filo pastry cake) - DELICIOUS!
Children have also explored the Trojan War questioning whether it is simply a mythical legend or is there enough historical evidence to say that the event is fact. Teams of Y5 Greek soldiers even designed and constructed their own giant wooden horse, as well as took some time out for a modroc facial for creating their own Greek theatre masks in art. We finished the half term with afternoon presentations of the children's independent topic work, which once again showcases their hard work, enthusiasm and creativity - WELL DONE everyone!
14.02.19 - Homework - Topic
The first half term has quickly passed with many examples of wonderful achievement, learning and progression in class. I would like to congratulate everyone in Y5 for their enthusiasm, resilience and hard work. Thank you also to all who supported the share our learning afternoon by visiting us all in the classroom.
A separate note has also been sent home today about the Spring homework project. Children are always excited about independent projects and most complete to an exceptionally high standard. Children are always keen to talk about how they researched and produced their work, as well as who helped them. We know that there are many talented grown ups supporting them, which is greatly appreciated. I hope everybody has an enjoyable break next week.
08.02.19 - Homework - Spelling, Arithmetic sheet & Section C Maths
Stars of the week - well done.
02.02.19 Homework: spelling, GSP and arithmetic
The Booths Trophy for January has been awarded to Polly - well done.
Year 5 continue to make the adults who work closely with them in class very proud of their progress and achievement - at all levels. In maths we have been practising converting improper fractions and mixed numbers. In English, our challenging class novel Rick Riordan's Percy Jackson and the Lightning Thief, is engaging all with the dangers and adventure that (demi-god) Percy is encountering.
How do we know about Ancient Greece? As budding historians and archaeologists, architecture and sculpture has been our focus this week and we've explored this with photos, secondary sources, clips and 3D modelling by soap carving. Friday 8th February is the KS2 open classroom afternoon. Please check the newsletter of catch me if needed.
25.01.19 - Homework - Spelling, Arithmetic sheet & Section C Maths
Stars of the week Cristian and Olivia - well done.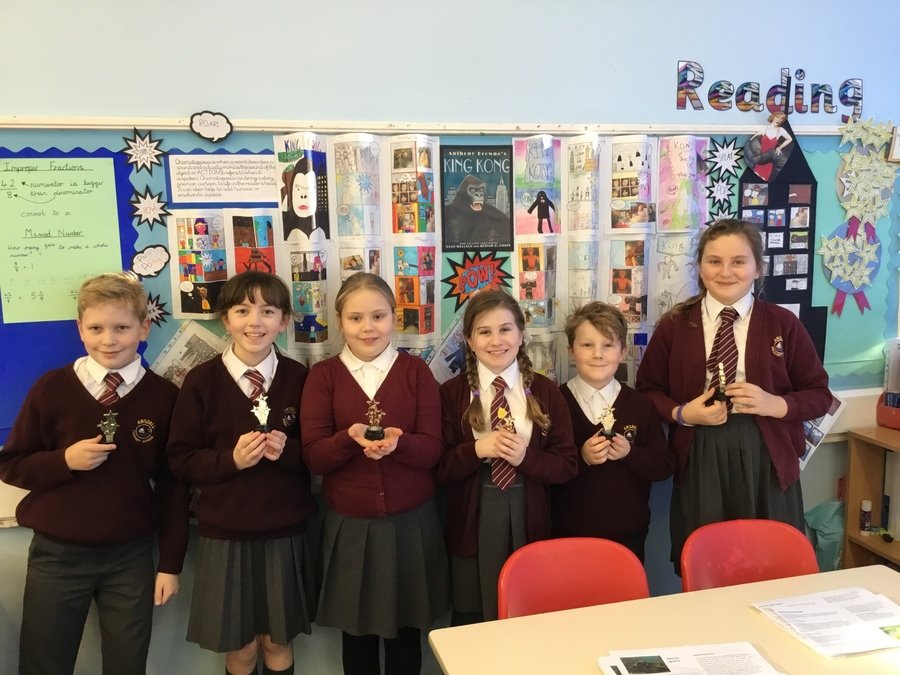 Our most recent - Y5 'Excellence and Progress' in writing trophy winners
18.01.19 - Homework - Spelling, Arithmetic sheet & GSP
Stars of the week Ava M and Mylah - well done.
11.01.19 - Homework - Spelling, Arithmetic sheet & reasoning booklets section C
Stars of the week Ruby and Sam - a fantastic start to 2019
Congratulations to the children who received our class trophies for excellence and progress in writing for their hybrid animal fact-files. Everyone has returned to school with a positive attitude and worked extremely hard this week. For Math, we are revisiting place value so children should be familiar with the concepts covered in class and which have also been set for homework. In English children have showcased their inference skills by creating a comic strip based on Alan Browne's Kong. We finished the week by perfecting and performing sensational Samba routines which were well choreographed and FULL of ENERGY!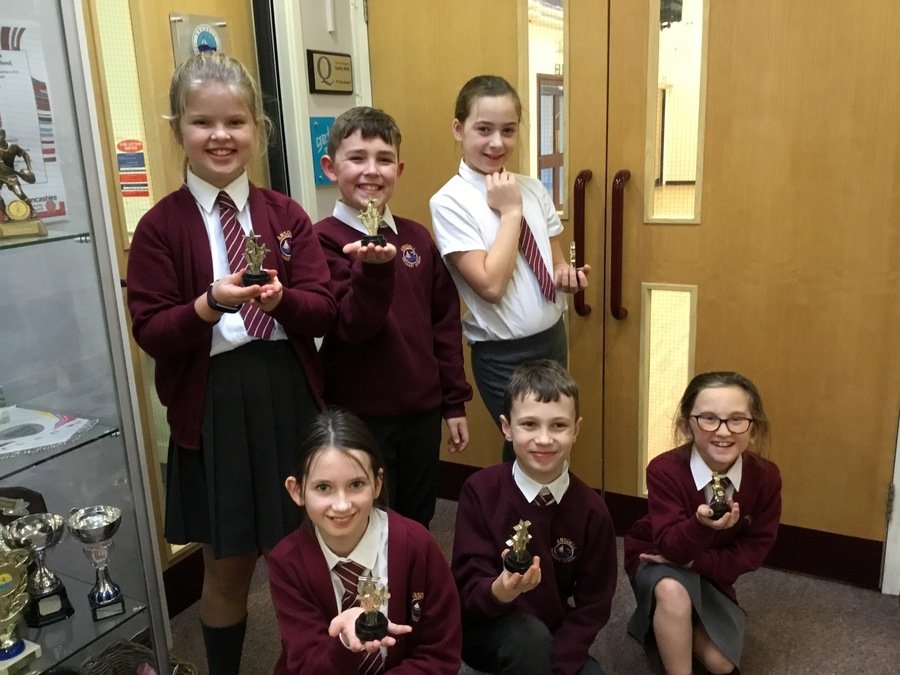 Happy New Year & many thanks to the children for their cards and treats.
14.12.18 No homework to complete this week
Well done to our stars of the week Haydn and Harrison.
Thank you,
to all children and their families for supporting Year 5
in their school enterprise challenge and for coming to see them perform our class music assembly.
30.11.18 Homework: spelling and arithmetic
The Booths Trophy for November has been awarded to Scott, a great achievement - well deserved.
It has been an extremely busy week in Y5. Our Autumn term assessment is almost complete and children have approached all tasks with a fantastic attitude. On Tuesday we visited the Jodrell Bank Discovery Centre, where we explored different exhibitions in the Planet and Star Pavilions. We also looked at the Lovell Telescope and discovered that they tilt the telescope, with old battleship gun wheels! Children also undertook ESA astronaut tests; looking at health, strength and skills for fixing The Space Station. In the afternoon they all worked in small teams as scientists, who conducted a range of different experiments. A great attitude and day - well done Y5.
23.11.18 Homework: GSP, spelling and arithmetic...
A reminder that on Tuesday 27th November, Year 5 are going on a school trip to Jodrell Bank.
They need to be in school by 8.20am please, in full school uniform and need to bring a fully disposable
packed lunch.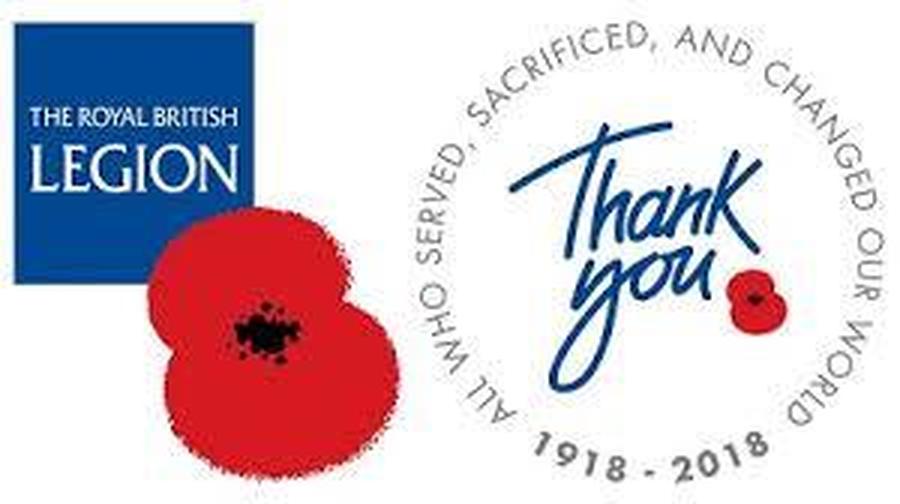 15.11.18 Homework: Section C maths, spelling and arithmetic.
09.11.18 Homework - Grammar, Spelling and arithmetic
This week we have fully embraced equivalent fractions starting with fraction bar models, moving on to finding missing digits in equivalent fractions and children are now embracing and overcoming the challenges to develop their understanding. In English we are now gathering content in order to produce our own information hybrid text. Also, in preparation for our WWI learning week, we have started to look at the significance of the 11th day of the 11th Month and why it is important to commemorate it.
Well done to Y5 and Y6 children who competed in the Blackpool Athletics competition, great attitude and role models for Ansdell.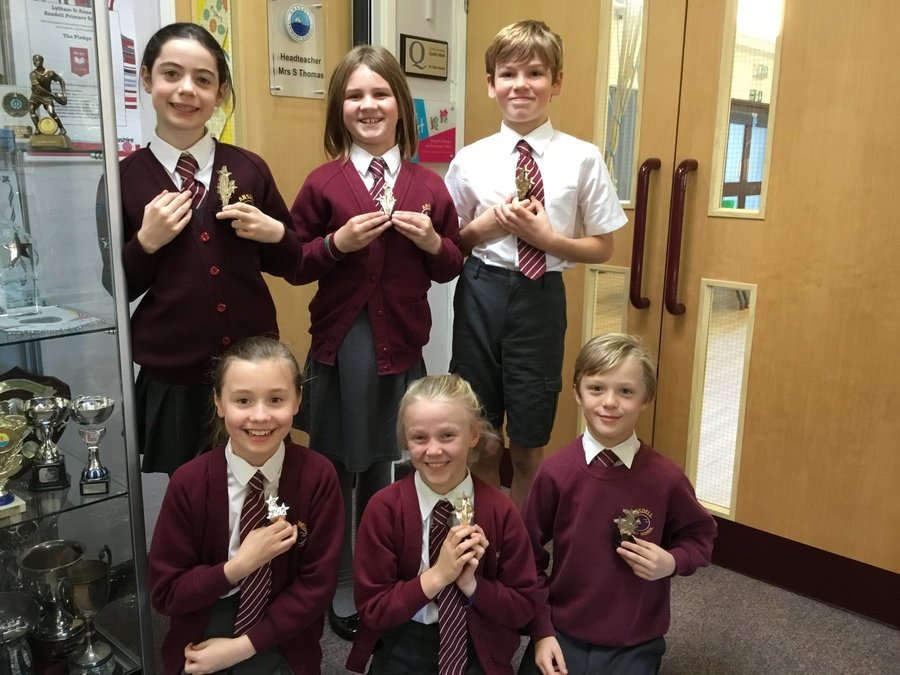 02.11.18 Homework - Spelling and arithmetic.
The Booths Trophy for October has been awarded to Eleanor, a great achievement - well deserved.
This week we have edited and published our sci-fi stories, children have worked really hard to produce this extended piece of writing and the adults in school have been very impressed with their stories. It was a difficult decision to award six children with the Y5 Wonderful Writer's Trophy for this piece. We are now working towards a non-fiction piece, which links to our new topic - South America.
In maths we have looked and perimeter and how x and / by 10, 100 and 1000 helps when converting mm, cm, m and km. Children have also enjoyed the Halloween Sudoku maths as a treat this week.
We began our journey with a virtual trip to Copacabana Beach and the Inca ruins at Machu Picchu. Using Google Earth children were able to rotate and zoom to locate South America and compare its size with the UK, as well a walk around the sites.
A letter has been sent home today for the forthcoming school trip to Jodrell Bank and all parents evening appointments have now been confirmed with the home school text service.
19.10.18 - Topic homework - due on, or before 14th December
Stars of the week Shakeel and Haydn - well done.
There is no spelling or maths homework set for during half term. Today, children have a letter home (explained in class) that outlines the first topic homework project of the year. Children are always excited about independent projects and complete to an exceptionally high standard. Children are always keen to talk about how they researched and produced their work, as well as who helped them. There are many talented grown-ups also supporting them at home, which is greatly appreciated.
I would like to thanks and congratulate everyone in Y5 for their enthusiasm, resilience and hard work this half term. I hope everybody has an enjoyable break next week.
12.10.18 - homework - GPS, spelling and arithmetic
Well done to Ava Wilson and Macy Joseph who are our Y5 stars of the week. Having finished our reading and gathering content work, as well as grammar tasks involving power openers and relative pronouns, everyone is very eager to write their own Sci-Fi story. In maths we are remembering that fast recall of our multiplication and division facts are essential for helping calculate written multiplication questions.
5.10.18 - homework - Section C maths, spelling and arithmetic
Well done to Eleanor and Jake who are this week's stars of the week. In maths and topic this week we have focused our learning on presenting and reading data about sunrise and sunset times throughout the year, as well as using number-lines to calculate time difference questions. Thank you also to the children who came back to school for our open evening, your were wonderful role models for our school.
In science we experimented with water, balls and plastic containers to recreate high and low tides. This challenge really extended our learning and experiences of living so close to the sea. We thought about how the gravitational pull of the Sun and Moon, as well as the rotation of the Earth causes high and low tides in different places at different times. We noticed that the times changed as the Moon rotates around the Earth and as the position of the Sun changes.
28.9.18 - homework - GPS, spelling and arithmetic
The Booths Trophy for September has been awarded to Sophie, a great achievement - well deserved.
Well done also to all children in Y5 and Y6 who have represented Ansdell this week with great team spirit and sporting talent during the inter-school football and netball matches.
We have been reading Roman numeral in Maths, as well as calculating addition and subtraction. We are also re-establishing the arithmetic and reasoning homework books so that children feel confident to work as independently as possible on them at home from next week.
We have taken full advantage of the sunny weather using the playground and 'The Dell' scattering poppy seeds with Mrs Cornforth, drama activities for English and a science experiment explaining the pull of gravity.
21.9.18 - homework - spelling and arithmetic
Well done to Daisy H and Scarlett who are this week's stars of the week. We continue with developing our understanding of place value this week: with negative numbers, rounding, addition and subtraction. In English we have been summarising the main events from a chapter, as well as inferring how characters might be feeling after reading about significant events from our Sci-Fi story.
In topic we continue to investigate the solar system and have been truly spoiled with all the resources children have brought into school to show the class - thank you. Children are also really enjoying computing lessons, building worlds with Kodu and programming rovers to move and explore different terrain.
Letters have gone home today about the school football team and our residential trip to Great Tower.
14.9.18 - homework - GSP, spelling and arithmetic
Ethan and Ben are this week's stars - well done. This week has been an extremely busy one, but lots of fun at the same time. In Maths children are working hard with place value to seven digits. In English lessons we are all enjoying our new Sci-Fi genre, reading Stephen & Lucy Hawking's 'George's Secret Key to the Universe.' Our spelling focus is words with a silent letter(b).
Music with Mr Fitton is now underway and Wednesdays begin to the beat of percussion instruments!
Our lead topic for this term is 'Earth and Space' and the class have shown great existing knowledge, as well as asking many interesting questions for us to investigate more deeply too.
7.9.18
Welcome to Y5
The new Year 5 Class have returned to school very smartly dressed, smiling and eager to find out about topics, routines and school trips! Today we all thought of one word to describe our thoughts about the first few days of our new school year which brought many smiles to our classroom. Thank you to those who were able to make this week's meet the teacher meeting. Today I have sent home a welcome pack with curriculum information and classroom routines. There is no homework this week. The routines that have been outlined in the welcome pack will start from next week.
12.01.18 - homework - GSP, spelling and arithmetic
Happy New Year to you all. Year 5 have returned to school and quickly re-established old routines, alongside new challenges following the Christmas break. Well done to Louisa Hardy who today in assembly was awarded the Booths Award trophy for December. Our focus this week in maths has been mental arithmetic,place value to seven digits and Roman numerals in the context of films and monarchs. For English children have reviewed a fiction book and we have revised root words, prefixes, suffixes and compound words too in GSP. In science children are extending their learning of 'living things' with focus on plants (and animals) through pollination, fertilization and seed dispersal. We are looking at South America as part of our geography topic work too.
08.12.17
We have worked hard throughout the week to finish our enterprise products 'Reindeer and Raffle Decorations', to sell at the Christmas Fair. All the children have worked hard at designing their products and have created persuasive posters to go with them. We are excited to see how much money we manage to raise for our class and have been busy planning what we would like to do with it.
This week we have continued with our theme of '1001 Arabian Nights' in English. We have created characters that will be in our stories and are working towards designing the settings that we will include. Next week we hope to finish the plans of our stories, ready to start writing them.
10.11.17
Our Science Fiction stories have finally been published. The class are very proud of all their hard word, producing some fantastic stories that they are excited to share. Our next writing topic will be based around '1001 Arabian Nights', which links into this terms topic of 'Baghdad AD900'. If you would like to read a few examples of our stories, click on the links below.
The Adventurous Story of Dave by Daniel
Steven's Weird Adventure by Robert
26.10.17
The last week of half term has been an extremely busy one, but also lots of fun at the same time. To celebrate multi-cultural week we have been engaged with activities from dancing the Hakka, creating African artwork and presenting on various countries and cultures. A big thank you to all the hard work that has gone into the topic homework this half term, we had lots of fun learning about various projects that had been made. Below is a link to see a powerpoint that was created about what would be needed for a mission to Mars.
13.10.17
Once again, Year 5 have been working extremely hard. In maths we have continued to explore angles by measuring and drawing, as well as carrying out an investigation into regular polygons. In English we have created a range of descriptive sentences and paragraphs, which means that next week we are ready to start start planning and drafting our own science fiction stories.
06.10.17
This week has been a creative one for Year 5, with groups beginning to develop interactive augmented reality posters. This weeks task was to film the videos that we will be using for our posters and we had a go at using our new sound proof recording boxes. In maths we have begun to explore angles and how to use a protractor to measure angles, as well as being able to recognise acute, obtuse and reflex angles.
29.09.17
This week Year 5 have been working extremely hard on developing their ability to write descriptively. The class have explored a range of Science Fiction settings and next week are ready to begin creating their own. In maths we have had to practise our ability to be resilient, as we were challenged with a range of addition and subtraction calculations which had missing numbers.
22.09.17
Once again we have been extremely busy in Year 5. We have continued to explore the Sci-Fi genre and are now ready to start developing our own ideas, while exploring year 5 writing concepts. In maths we have developed our understandings of decimals, and how we can round numbers to a whole number as well as one and two decimal places.
15.09.17
This week Year 5 have been getting stuck into their space topic. On Wednesday, we had a wonderful experience with the Space Dome. Graham, a real life Astrophysicist, took us on a tour of the solar system and even allowed us to explorin a rover on Mars. On Thursday we began to explore the phases of the Moon, and started creating our own models of the Moon.
08.09.17
Welcome back! We have had a very busy week getting stuck into our new topics. In maths we have explored adding and subtracting powers of 10, while in English we began to explore the genre of Science Fiction, as well as using dictionaries to find the meaning of unfamiliar words.
09.06.17
The final week of our Playground Leaders training allowed Year 5 to teach and lead groups of Year 3 children in an activity that they had designed. Each group worked very hard, concentrating on how they spoke, gave instructions and explained the tasks, while also ensuring it was enjoyable and safe for everyone involved. All the groups that took part had a great time, with many of the year 3 children saying they would like to play the games again.
Watch our school prospectuses here.
26.05.17
This week's 'Outdoor Learning Week' has given us a huge range of opportunities to take our work outside. During maths we explored a range of mental calculations alongside outdoor activities such as throwing, netball shooting and shuttle runs. Today we enjoyed the sunshine and created a fire, giving us stimulus for writing poems as well as cooking some tasty treats.
19.05.2017
This week we have further developed our healthy food products by tasting different combinations of fruits, to decide which we would like to use in our final product. As well as this we have developed our packaging, thinking carefully about our audience and purpose. We continued our 'Playground Leaders' training by creating games in a group. We then taught this game to another group, concentrating on how we communicated to them and acted as effective leaders.
05.05.17
This week Year 5 took part in Bikeability, which is aimed at giving children the skills and knowledge to ride their bikes safely on the road. Everyone who took part successfully completed both level 1 and 2, while also enjoying the beautiful sunshine we have had this week.
21.04.17
The children have come back from half term ready to learn. We have had a busy week but have somehow found time to fit everything in. On Thursday we had cricket coaching where the children learnt and developed a range of skills, as well as having lots of fun. For our final Ancient Greeks lesson, we explored the Olympic games that Ancient Greeks took part in. We also created our own events that we felt the Ancient Greeks would have enjoyed, and taught these to other groups in the class. In maths we looked at calculating the volume of cuboids. We used cubes to help us find the volume and then began to look at investigations involving volume.
31.03.17
This week we enjoyed tasting a range of traditional Greek foods, brought in by The Olive Tree Brasserie. We all enjoyed exploring new foods we hadn't tried before and ones that we had. We even learnt a few Greek words for what we were eating and what ingredients were used.
24.03.17
Our topic work involved a timed research task this week. In an hour we had to create an interactive book on the iPads, which had to include a range of images, text, audio and videos. Each group was given a famous Greek and had to research; who they were, what they did and how there work has affected our lived.
17.03.17
Carrying on from planning our experiments last week, this week we carried out our experiments while recording our results. We had lots of fun exploring and discussing each others investigations and making predictions about what we thought would happen. Everybody managed to carry out a fair test and went on to writing a conclusion based on their results.
10.03.17
This week we have continued to develop our animation skills, using stop motion apps on the iPads. After looking at creating movement last week in stop motion, our aim was to transform an object as smoothly as we could. After a few attempts, everyone managed to create a short animation, developing our skills that will help us create an animated narrative next week.
Year 5 have been extremely busy this week finishing off their designs for an explorers belt. The children worked very hard on these over the last few weeks and their end products look fantastic. The children developed a range of skill including sewing, designing a product for a purpose and evaluating a product against a criteria. During science we explored which materials would dissolve, looking at a variety of materials and predicting the outcome.
Next week is Book Week, and we will be having a large focus on Mythical Creatures as well as bedtime stories. We will be taking part in a variety of activities throughout the week, ending with a dress up day on Friday.
03.02.17
This week we have covered a range of topics in our maths lessons. We started the week by calculating and converting measures of distance, thinking carefully about when we need to multiply or divide to convert between our units of measure. We have also explored capacity through estimating and measuring as well as converting between L and ml. Our DT topic is well underway and we have continued to develop our skills with materials and design.
27.01.17
This week we have had a focus on our mental strategies for multiplication. We have thought about our existing times table knowledge and how this can help us calculate much larger numbers. In DT we have been designing a belt for an explorer. One of the skill we have been working on is sewing and how different stitches and techniques can be used when designing and making.
20.01.17
This week we have worked hard to develop our mental addition and subtraction strategies, with a range of activities that have really challenged us. We have carried on with our printing topic by creating our own print blocks out of cardboard, straw and string, ready to be tested next week when we combine a number of blocks to create a larger picture.
13.01.17
Year 5 have come back to school with motivation and enthusiasm, and are all ready to learn. In Maths we have developed our knowledge of negative numbers, using money and temperature as a context, while in English we have explored a range of Information Texts, thinking about their audience and purpose. This terms topic is South America and in art we have begun to explore block prints.
16.12.12
This week has been a mixture of festive fun and hard work. We managed to finish our AD900 stories and had the opportunity to read these to the class and peers, ready to publish them next week.
9.12.16
This week Year 5 have been learning about long multiplication and have shown a wonderful ability to help and teach each other within the class. We have also explored inventors from Baghdad AD900 and created models and presentations about them. After this we had a fantastic debate about which we felt was the most important invention of the age.
25.11.16
Year 5 have shown huge amounts of resilience this week while working with equivalent and comparing fractions. The work that was covered was very tricky to understand and apply, however everybody within the class worked their hardest to understand the work and didn't give up when it got tough. In topic we explored a range of sources and maps to find out information about Baghdad AD900, including the layout and location of the city.
18.11.16
This week we started our new English topic of 'Stories from another Culture' which has been based around stories from the '1001 Arabian Nights' collection. We have had lots of fun researching Baghdad and creating fact files about the country, ready to start our Baghdad AD900 topic next week. On Friday groups researched and created posters for Children in Need, thinking carefully about the needs of different children around the country.
11.11.16
This week we added the finishing touches to our Science Fiction stories by adding front covers and blurbs. The children have worked on these story for a long time and it was wonderful to give them the chance to read their own stories to an audience. Year 5 had the chance to read their opening chapters to Year 4 and left them wanting more and to find out what happened next!
28.10.16
This week has been an extremely busy one. As well as having lots of activities to promote our creative arts week, we have also been finishing off our NASA videos (which can be seen by clicking the link below) and presenting our homework tasks (click on some of the files below to view an example).
21.10.16
This week the class have continued their self directed task in which they aim to create an information video that will be sent to NASA. Each group has written their own script, designed their own props and researched their own facts. Using the iPad's we were able to record the visual information that will go alongside their scripted speech. We are all very excited to watch the final films, as you can see from the pictures below, they look very exciting!
14.10.16
This week was a very exciting week where we managed to make our way into space. We had a wonderful morning exploring our solar system, neighbouring planets, the International Space Station and how we could travel to Mars. To carry on the space theme we have also been designing our own science fiction settings, ready for when we start writing our own stories next week.
07.10.16
Each groups has started their own space presentation that they will start recording next week. This week each group planned how to display information as well as a script they will narrate over the videos.
30.09.16
We had the chance to gather and represent information about the different planets in our Solar System. Each table created a presentation about a given planet and used research skills to collect relevant information to represent to the class. All group did a wonderful job at presenting and managed to communicate their research to the rest of the class.
23.09.16
This week our moons started to take shape. We used the skill of shading, which we have been exploring in art, to create the two sides of the moon. We have also used a range of maths skills to solve a variety of problems and investigations. Everyone has worked extremely hard and challenged themselves with the tasks. We also started to explore the vocabulary we could use to describe a setting and which language would be more relevant than others.
16.09.16
The first of our class assemblies led by the children has taken place this week, with a news round style presentation. We have explored the solar system further, learning about the phases of the moon and the Lunar Cycle as well as beginning to make our own models of the moon. In maths we learnt about decimal fractions to three places and were able to round and order them. While in computing, we began to create our own e-safety posters, highlighting the risks that can occur with inappropriate 'content' online.
09.09.16
Welcome Back!
We have a had a lovely week in our new classroom, exploring our new topics of Space and Sci-Fi. We re-created our Universe in the playground and plotted the movement of Earth around the Sun. Homework will start next Friday with spellings and SPAG to add to the weekly reading.
21/07/2016
&nbsp
Let's catch up with what's being happening in year 5 over the last few weeks.
&nbsp
First there was venture week. Follow the link above to view some of the pictures from our week at Cloverly Hall. When arriving back at school we had Bikeability week. During the week we all learned how to ride our bikes safely on the road. I'm sure we will be putting those skills to good use over the summer holidays.
Then we were thrown into play rehearsals and prop making all whilst learning about South America and the rainforest. Together we transformed the classroom into the Amazon. In teams we researched the wildlife and vegetation that grows in the different areas of the rainforest including the shrubs, under canopy, canopy and emergent layers. The play turned out to be a wonderful experience and the children can't wait to take center stage next year.
&nbsp
We also had a visit to Blackpool Pleasure Beach. We drew electrical circuits for the dodgems as well as observing and recording the forces used on roller coasters. There is no doubt that the highlight of the visit was riding the roller coasters. Many of us conquered our fears and braved rides we had never been on before.
&nbsp
Overall everyone has worked very hard this year, and should be proud of all their achievements.
I hope you all have a lovely summer.
Miss Martin
Previously in year 5 Previously in year 5 Previously in year 5
25/05/16
We have had a fantastic science week. We focused on asking questions to investigate. We also solved a murder, discovered how NASA created instant snow and launched rocket canisters. Check out our work below.
10/06/16
Today we celebrated Queen Elizabeth's birthday. Click here to see some of the things we have learned.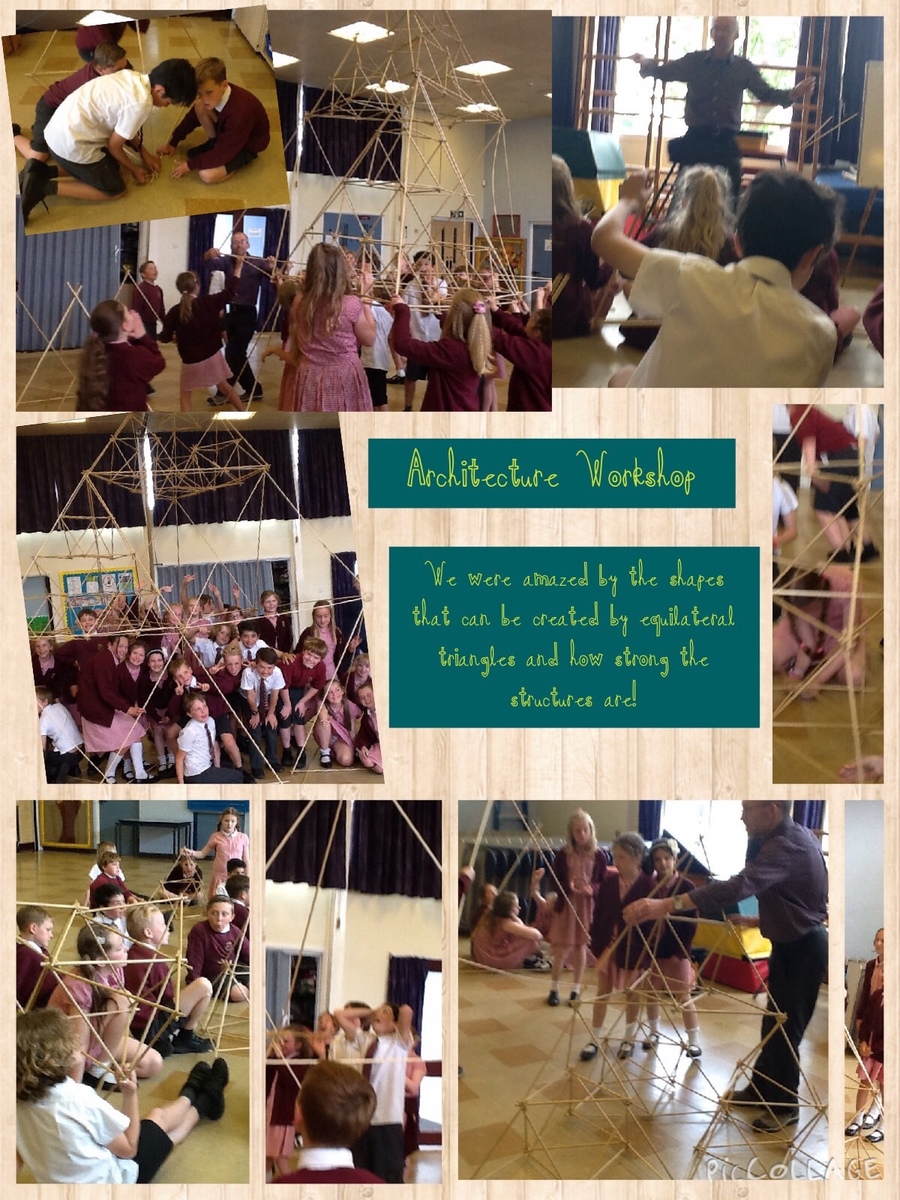 Over the last few weeks we have investigated and compared the different life-cycles of mammals, insects, amphibians and flowering plants. Inspired by the work of David Attenborough we created our own 'Wonderful World' movies.
21/03/16
What a busy half term. Year 5 have not stopped. Take a look at some of the things we learned this half term.
Our topic has changed to 'That's Life' we will be focusing on a variety of different life cycles and the work of David Attenborough. We started to apply our estimating skills to estimate the height of trees as well as their circumference. We used the data to estimate the age of the tree.
Lucky for us, Mrs Welch has an owls nest at home. We recapped what we knew about digestion and used owl pellets to determine 'What owls eat'. We found a variety of different bones and skulls as well as live maggots. We then held a debate as to how the maggot ended up in the pellet and whether owls eat maggots or not.
Investigating the nets of cubes.
10.02.16
On Monday we had a 'Play in Day' visit us at school. We all had a great experience utilising out fantastic drama and art skills. More importantly we learned about how to stay safe online and shared this with the Key Stage 1 children at the end of the day. Key Stage 2 worked hard together to produce the play. Later this week year 5 will be writing stories aimed at the Key Stage 1 children to promote safe use of the internet.
04.02.16
A sporty week in year 5.
This week we had a surprise visit . Ryan for Fylde Rugby Club came to teach us how to play tag rugby. He taught us a range of drills to improve our speed and stamina. It was great fun and we can't wait to improve our skills over the coming weeks.
Also Mark and Julie (basketball coaches) came into school today. We have improved our dribbling and shooting skills by learning about the correct stance.
We have been lucky enough to have a microscope kit loaned to school this half term and this week it was year 5's turn! We were amazed at the detail we could find and draw. We were able to watch sugar and salt dissolve under the microscope and were surprised to discover how different the salt and sugar look up close.
29.01.16
Since our last update year 5 have been working hard.
We have investigated stories from the Arabian Nights Series and have started to plan our own Arabian Nights inspired story. Check back next week to read some of our work! In art we have used different mediums to draw our geometric patterns including: crayons with water paints; textured designs using sand and lentils; as well as 3 dimensional patterns using string and ropes. Over the next few weeks will be perfecting out designs and transferring them on to material using a 'Batik' technique. We will then stich the material into bag.
This Friday was our last session with Ben a sports nutritionist. In his sessions we have learned all about how to keep our bodies healthy, the importance of a balanced diet and the effects exercise has on our health and wellbeing.
08.01.16
Welcome Back! I hope you all had a lovely Christmas break.
This week we have started our new topic 'The Islamic Golden Age AD900' . So far we have located Baghdad and surrounding lands and explored the location of 'Arabia' and 'Persia'. We have also started to create Islamic inspired geometric patterns and researched The House of Wisdom -the worlds first ever library.
We also had the opportunity to experience 'Speed Stacking' this week. We discovered Speed Stacking is great for improving our concentration and alertness as it works both sides of our brain. We had to stay calm and be gentle using just our finger tips to improve our speed.
16.12.15
Well done to all the children in year 5 who performed in assembly this morning.
We are extremely proud of the children and were blown away by their musical talents. We hope you enjoyed it as much as we did.
14.12.15
Year 5 hope you all enjoyed the tasty reindeer cupcakes we baked last week. The children were a credit to our school and really impressed the teachers at LSA with their ability to follow instructions and work independently. We hope to visit the 'food tech' lab later on in the year.
17.11.15
Over the last two weeks, year 5 have been super busy!
We have had an action packed two weeks investigating a variety of different forces. We designed an investigation to find the 'best parachute'. Each team needed to decided whether they would test: the length of string, size of the parachute, shape of the parachute or the material of the parachute. We later tested them using eggs!
It was EGGTASTIC!
In gymnastics we have explored a range of equipment and how we can get on and off it in different ways. We have also tried a range of different balances using a variety of points of contact.
Finally we would like to thank the PTFA, for funding Moe's new cage. He loves the extra space and has settled in to his new home.
23.10.15
Year 5 continued their work on the artist Peter Thorpe. We concluded by investigating different paint strokes, designing and creating our final art work.
Take a look.
16.10.15
'To be, or not to be: that is the question:'
This week year 5 have explored Shakespeare's Hamlet in more detail. We considered whether Hamlet is hero. Throughout the week our opinions changed, especially when we searched the text for evidence to support our opinion. We also enjoyed a visit to Kirkham Grammar school. The students at Kirkham Grammar performed the play of Hamlet. It is was a great experience hearing the play in Shakespearean language and seeing the characters we have been reading about bought to life. Finally we learned that a 'soliloquy' is when a character speaks their inner thoughts so that the audience can understand what the character is thinking and feeling. We explored different actors performing Hamlet soliloquy by jotting down pauses and changes to the tone of their voice. It was interesting to see how different actors interpreted it.
Have a look at our performances.
09.10.15
As a school we have had a maths week. The week has being both exciting and challenging for us in year 5. We started by watching Mr Hoiles host 'Play Your Cards Right'.The problem was, he played them wrong; the game was a disaster! Mr Hoiles then challenged us to create our own games that would improve math skills. We succeeded! From playing a variety of different games and considering the pro's and con's, we then designed and created our own games as team.
We also had the opportunity to experience maths in a variety of different lessons. This included: art,science, history and sport.
Each afternoon we faced different challenges.
Who knew maths was everywhere!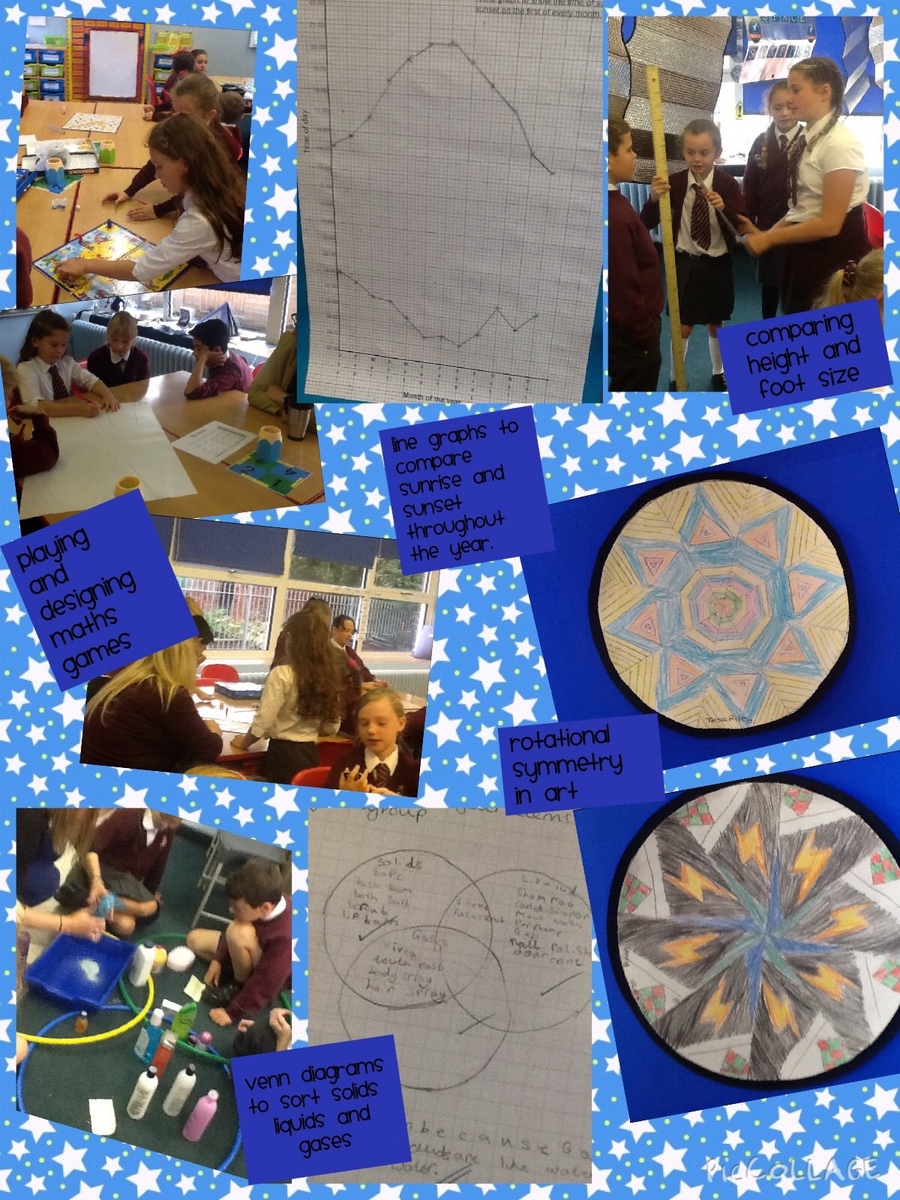 02.10.15
This week in year 5 we have investigated angles in maths. Some of us used our knowledge of angles and compass points to draw and follow a map in the playground.
Everyone in year 5 planned their own investigation this week. We had to focus on the changes that we can observe throughout the day. On Friday we selected our own equipment and set up our investigation. We found it tricky ensuring that our observations were accurate and drawn to scale.
In literacy we have read Hamlet in preparation for our visit to Kirkham Grammar, where we will watch the play. We started by watching and storyboarding the Lion King. Upon reading Hamlet we discovered the similarities between the two stories.
What a week!
Science: This week we started our learning logs. We explored the movement of the Sun, Earth and Moon out on the playground and created some moving models. Take a Look!
Learning Review
In maths we have been rounding decimals. We have also looked at multiplying and dividing by 10, 100 and 1000.
In English we our planning our own science fiction stories. We are looking at story openers. Here are some examples:
'Have you ever thought your life is about to change?'
'One thousand Moons ago, the planet Ivy burst with nature. Flowers bloomed, weird and wonderful creatures wandered free, and the air was fresh and clean. But one day , all of that changed.'
Written by Sofia and Lucy
Also this week we took part in a golf taster session. It was really fun and inspired us all.
Hello everyone,
We have had a great first week in year 5 catching up with our friends, starting a new topic and getting to know our new teacher and classroom.
Even though we were a little rusty, we made a good start in maths with place value, ordering decimals and rounding.
In literacy we have started to read a class novel called 'The City of Ember' the opening paragraph had us hooked! We can't wait to find out the answers to our questions.
After a busy week we are all ready for the weekend ,so that we ready raring to go on Monday.