Welcome to Year 2
Year 2 is taught by Miss Dixon and is supported by Mrs Mounsey
To find out about what we are learning, please click on the links below.
Welcome to Year 2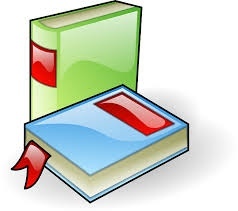 Yr2 Reading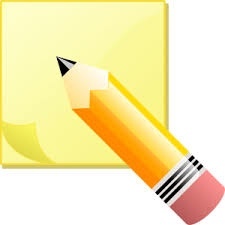 Yr2 Writing
Year 2 Eco Council
Year 2 School Council
Sharman Class Sharman Class Sharman Class Sharman Class
30.10.19
Welcome back. I hope you all had a lovely half term holiday. Here is some of our spelling work form this week. We have written in playdoh, sand and on each others back checking that our partner has written the spelling correctly. Keep an eye out for some of our math work that will be posted later in the week.
16.10.19
What a busy half term!
We have finished making our Mars Rovers using wheels, axles to ensure that they will move and we have also lead a whole school assembly. We encouraged the rest of the school to think about the Earth 'our common home' and how we could protect it for future generations to come.
03.10.19
This week has been another exciting week in Year 2. Mrs Thomas has followed our healthy nutritious meals that we designed last week but she isn't feeling any healthier. The children have given her further advise on - sleep and water. They also explored different exercise and have suggested a range of exercises she could do. See us exploring different exercises in the playground.
26.09.19
Shmiklepop finally made it to year 2. All of the children were really excited and loved showing him how kind and polite they all are. We have focused on advertisements on English this week and made posters to recruit Mars Explorers. Whilst out and about try and spot the different advertisement styles around. Its Spelling Journal day tomorrow (Friday) I will check each journal and put some extra guidance about the strategies we have been learning in class.
17.09.19
Shmiklepop where are you !
Last week the children received a letter form an alien named Shmiklepop. He explained that he was visiting planet Earth and he children wrote back to explain what planet Earth was like. Today we saw this on the news.
Welcome back to the new school year. All of the children have settled into year 2 and are working hard. We have started our new topic Space Explorers and started thinking about our class explorer Helen Sharman. Check out this weeks math and P.E lesson below.
We made a choice chamber for minibeasts. We observed snails, slugs, woodlice, spiders and ants to see which habitat they preferred. Most of the minibeasts liked dark and wet.
Fun at Ribble Discovery Centre, Fairhaven Lake looking at different habitats. The children particularly enjoyed mud dipping!!!
We used magnify glasses to look at the different seeds in fruits. We looked at the sizeof the seeds and asked questions such as which is the smallest or largest seed? What colour are the different seeds? We were amazed at the mango seed!!
We had fun at Fleetwood Museum finding out about 'Victorian Seaside Holidays'.
Observational drawings of fruit!
Week beginning Monday 29th April
We carried out various investigations this week. We planted 5 different seeds and over the next couple of weeks we are going to measure and compare the plants.
We are also thinking about the needs of plants. We are giving one strawberry plant light, warmth and water and then we are giving the second strawberry plant light and water but we are not giving it any water. We are going to see what happens to the strawberry plants over the next couple of weeks.
Week Beginning Tuesday 23rd April
Our topic this half term in 'Growing'. This week we have sorted seeds and bulbs using our own criteria. We used magnify glasses to look carefully at the detail. We also planted a bulb and a seed each. Some of us put our sunflower seeds into a dark place to find out whether seeds germinate in the dark.
Monday 1st - Friday 5th April 2019
The children had fun designing, making and evaluating their vehicle.
David De Rothschild talked to us about his adventures. We were extremely inspired! We now all want to become explorers!
Ansdell and Fairhaven Church came in to class to discuss Easter.
Monday 11th - Friday 15th March
In Maths we have continued learning about fractions. We used biscuits, apples and bread to help us add fractions together.
In topic we started our History topic 'Explorers'. The children loved learning about Ranulph Finnes and his achievements. They were fascinated about Mount Everest and the harsh walking conditions explorers have to endure.
Thursday 7th March - World Book Day
This week we had fun being authors and writing our own stories. We tried to think about interesting characters and settings. We also tried hard to start our sentences in different ways.
We dressed as different book characters on Thursday. Don't we all look fantastic! In the afternoon we shared a book with someone from Year 5. It was fun as we both took turns to read.
Monday 24th - Friday 1st March 2019
This week we enjoyed learning about L.S Lowry. The children impressed the teacher with all their knowledge which they had learned over thew past week about his life and work. We had an enjoyable visit to 'The Lowry' Art Gallery in Salford. We had fun looking around the gallery and sketching the buildings we could see in the paintings. We couldn't believe how much money people had paid for these paintings. We are talking millions!!! We were so lucky that the sun was shining, we took advantage and had our lunch outside!!
Monday 11th - Friday 15th February 2019
Smoothie Making!
We had great fun working as a group to design and make our fruit smoothies. Some of us really enjoyed our smoothies and some of us found them disgusting!! Thank you to the PTA for buying all our new food technology equipment.
In Maths we continued with multiplication and division but in our mental starters we were rolling a 6-12 die and a 1-6 die and we were adding and subtracting using the numbers we rolled. Such an easy activity to do at home! Remember when adding and subtracting you can partition numbers to help you make 10 and then add what you have left over.
Remember to learn your times tables and if you want testing on any, then just ask.
Happy Half Term Holiday!
Monday 4th - Friday 8th February 2019
Another busy week! Miss Bain came in with 10 week old 'baby Louis'. The children asked some really interesting questions about feeding, growing, moving and even toileting!! We discussed how babies change and develop over time. We discussed things we can do now that we couldn't do as babies and also how we will change as we grow older.
In math's we continued solving multiplication and division word problems and also started looking at statistics. We created a tally chart about our favourite vegetables. In topic we tasted 3 different fruit smoothies and created a tally to show our favourite. It was interesting as most of us like the smoothie with the most natural sugar!! Afterwards the children got into groups and designed their own fruit smoothie ready to make next week.
Monday 28th - Friday 1st February 2019
We had a fun time on the 'Life Education Bus'. We talked about our major organs, keeping healthy, medicines and our feelings. We even met 'Harrold the giraffe'.
In our topic work this week, we investigated the absorbency of different tissues. We discussed fair testing and independently constructed our own 'T bar table'. In Math's we looked at division. We talked about it meaning sharing or grouping. We even solved word problems! Why not try this at home! Learning your multiplication facts will really help!!
The highlight for most of the children this week was the scattering of snow that we had. Some of the children in the class made a mini snowman. Seb took the photograph!
Monday 21st - Friday 25th January 2019
In English we have continued reading the text 'The Minpins'. This week we have written the story so far from the little boy 'Billy's perspective'.
In Math's we have been looking at multiplication of the 2, 3, 4, 5 and 10 times table. I have sent home a times table sheet for your child to practice. Every week we will have a times table test but if your child feels as if they know a times table by rote they may ask to be tested and they will be rewarded with a sticker. Please make sure the laminated sheet stays in your child's book bag.
This week we were also visited by Doctor Butler -Reid. She was very impressed by the children'e knowledge of Healthy Living but she also told us loads of interesting things and let us use all her equipment. The children were so excited! What a wonderful experience!
This week we also completed our first investigation. Do all satsumas have the same amount of segments? After investigating in small groups the children concluded that satsumas had different number of segments. The children had fun finding different ways of recording their results. Afterwards we decided to find out if satsumas all had the same amount of juice. We also came up with lots of other questions we could use to investigate with satsumas.
Monday 14th - Friday 18th January 2019
In Science we have been looking at healthy eating. We discussed the 'Eat Well Plate' discussing the importance of the different food groups. The children had fun designing their own healthy breakfast, lunch and dinner. We also tasted 5 different fruits and created a tally chart to show which fruit was our favourite. Strawberry was the winning fruit!! Pineapple wasn't particularly popular!
In Math's we have been looking at multiplication. Please help your child to learn their 2, 3, 4, 5 and 10 times table. Rapid recall of these facts will really help them with division and fractions.
7th January - 11th January 2019
Happy New Year!
This week we have been looking at money in Maths. We used coins to make values using the fewest amount of coins. We also worked in small groups to problem solve making a value using different combinations of coins. Why not give your child a small amount of money to buy something in a shop or get them to count the money in your money box. In English we have looked at subordination, using' if, when, because, before and after' to start and join sentences. We have also looked at commas to separate a list. Whilst reading to your child, don't forget to both look out for commas to separate a list.
'Fighting Fit' is our Science topic this half term. So far we have talked about what we need to live and what we need to keep healthy.
12th November - 16th November 2018
During this week we have made clay poppies after discussing 'Paul Cummins' famous art work. We also looked at the 'There but not there' art work and created a 'Tommy' of our own. The highlight of this week was finding out about a local hero from Ansdell, 'Richard Cartmell' who served in the First World War. In groups we have made some lovely memorials in honour of his name.
On Tuesday we had a visit from a First World War soldier. We had a great time pretending to be a soldier. We learned so much in that hour!!
On Monday, the first day of commemorating the centenary of World War 1 we went to Ashton Gardens in St Anne's to look at the cenotaph. We also had a special visit from a local historian, David Hoyle. He told us about what life was like in Ansdell during World War 1.
We had fun on bonfire night. We made chocolate covered apples with Miss Holman, we made pretend sparklers and used them to dance with in Mrs Greenaway's classroom, sang campfire songs with Mrs Wilkinson and toasted marshmallows with Miss Martin and Mrs Mason.
In Math's we have been looking at Mass. We have weighed items to find the mass.
Autumn 1
We have had such a busy first half term. Detective Hooke visited our class as she needed our help to find who ate the porridge left out in our class. We helped her by writing wanted posters and we finally worked out it was 'Goldilocks'.
Goldilocks visited our class, she was very upset that there were lots of wanted posters around the school. She explained to us why she entered the bears cottage. We asked her to write a sorry letter explaining why she did it and how she would redeem herself.
We ended our English topic by writing our own 'traditional tale with a twist'. We based the story on
'The Three Billy Goats Gruff'.
In Maths we have been looking at place value. We have been saying how many tens and ones/units are in a number. We have been using base ten and hundred squares to add ten more and ten less than a given number.
We have also been ordering numbers and positioning numbers onto a number line. In mental maths we have been learning our number facts to 20 and our 2, 3, 5 and 10 times tables.
In Geography we have been focusing on the local area. We thought about all of the local landmarks in this area, draw them and placed them on a large map. Look out for this map on Parents Evening - you won't miss it!!
We also walked around Ansdell village taking photographs of the shops. Once back at school we had to work out the order of the shops and glue them to our very very large map! It is so large we are unsure where to place it!
In art we have been using pencils, chalks and charcoal to draw local landmarks. We are getting good at observational drawings as we are looking for shapes within the picture to help us draw it.
Week Beginning 30th April
Fun at Clitheroe Castle!
Week Beginning 23th April
Fun at Preston Train Station!
Week Beginning 19th March
We have been sewing mad this week! We have had so much fun making finger puppets and hand puppets. We have been joining fabric together by glueing and sewing. we have learned the running stitch and the over stitch. The children showed lots of resilience! Miss Holman and Mrs Hooke showed lots of patience!!! It was fun and the children really did surprise us with their sewing skills.
On Wednesday we had our Spring musical performance. The children impressed their parents by playing 'Hot cross buns' on their recorders. They also showed off their musical instruments which they had made from reclaimed materials.
Happy Easter Holidays!
Week Beginning 12th March
Wow...... what an amazing week we have had! On Tuesday afternoon Brian, Emily and Maureen came into school to talk to us about trains and stations in the past and present. Brian showed us his collection of artefacts and even let us wear and hold them! Thank you Brian.
On Wednesday we visited Ribble Discovery Centre at Fairhaven Lake. We walked all the way there and around most of the lake. The leader talked to us about migration and discussed the wildlife and the changes the birds go through as we approach Spring. The children were extremely well behavioured, even though we were extremely cold! We came home early due to the windy weather but we will return once the weather is nicer to complete the mud dipping activity.
On Thursday morning Donald Malone came into school for a polar workshop. The children were fascinated. They loved hearing about Donald's adventures on 'bird Island' near the south pole and looking at photos of the animals he saw. The children enjoyed looking at the different bones of whales, seals, penguins and many more. The workshop ended with some games outside, where they acted out different animal actions and formed a penguin huddle. I was very impressed by the children's knowledge. Thank you Donald for visiting, the children will certainly remember this for many years!
Polar Workshop with Donald
Ribble Discovery Centre at Fairhaven Lake
Visitors from Accrington Railway Station
02.03.18
The Colour of Home
This week has been book week and we have focused on the book 'The Colour of Home' by Mary Hoffman. We have thoroughly enjoyed learning about Hassan and his journey to England. We are amazed at the wonderful writing produced by all of the children this week. We have also designed new front covers and blurbs for the story.
As well as learning about Hassan through his story we learned all about Somalia. We have located it on a map and where it is within the continent of Africa. We have compared the climate and ways of life to living in Ansdell. Imagining that a new pupil from a different country joined our class we thought carefully about what we could do to help them settle in and the information we would share with them.
In P.E we learned some new dance moves. We focused on the dhaanto, learning some key moves and creating our own sequences.
We even had time to enjoy the snow and make instruments out of different materials in preparation of our music concert!!!!
Week Beginning 19h February
Welcome back, we hope you have had a lovely half term holiday!
This week we have started learning about fractions in Maths. The chidren are really beginning to understand fraction of shape and number and they are now applying their knowledge to word problems. We have also started learning about 'Instructions' in English. We have looked at different written instructions and discussed the features that they all have. Children also worked in groups to read instructions for an outside game. They then had to try and play the game without little support from the staff. Afterwards the children had to say how good the instructions were and explain how they would improve the instructions if they were to write them again. The children also listened to verbal instruction about how to play hopscotch. Again the children had to discuss problems that occured.
In our topic work we have started our Design and Technology topic 'puppets'. We looked at different types of puppets and discussed how the puppets worked, moved and the materials they were made from.
Week Beginning 5th February
This week we have written our own 'Goldilocks' story with a twist. We changed the characters, settings and even the objects that were broken! You will enjoy reading these when you look through our books at parents evening. In Maths we have been looking at 2.D and 3.D shapes. We have been learning the names and the properties of these shapes, such as vertices, edges, faces and even symmetry. Please, please can you continue to discuss this at home.

This week we continued to look at Lowry'artwork. We looked at the matchstalk men and women and the shape of the bodies. We then tried making the shapes using clay.
We have worked really hard again this half term and deserve a relaxing break.
HAPPY HOLIDAYS!!
Week Beginning 29th January
Goldilocks visited us on Tuesday morning. She apologised for eating the bear's porridge. She asked us to write letters on her behalf to the bear's explaining why she was so sorry and asking them for forgiveness. We also looked at an alternative version of Goldilocks. After we wrote the story from Goldilocks perspective.

In Maths we have been learning about division. We have been using our times tables to work out how many groups we can make. The children were so good towards the end of the week they were solving mixed division and multiplication problems.
In topic we were looking at objects from the past and comparing them with how they look today and how the
initial invention has been developed over the years. We then had the opportunity to design our own invention. All the designs have been entered into a competition.
Week Beginning 22nd January
We continued to look at Multiplication this week. We have been solving problems and discussing with our partner how we have solved it. In Literacy we have been reading the traditional tale 'Goldilocks and the Three Bears. The children discovered three bowls of porridge in their classroom. We realised that Goldilocks had visited so Detective Hooke asked us to write wanted posters so that we could find her. We also wrote the beginning, middle and ending of the story. In art we continued to learn about 'Lowry'. We looked at the buildings in the paintings and draw our own. We also looked at the matchstick people and used charcoal to draw these too. Finally we cut these out and arranged them and glued them to our background.
Week Beginning 15th January
This week we have been learning about multiplication in Maths. We have been counting in 2's, 3's, 5's, 10's and we have started to learn our 4's. Keep practising these at home. We have also looked at arrays and can use these to solve multiplication problems that use unknown multiplication facts.
We have continued to look at Lowry's work and painted the background for our own Lowry industrial scene.
Week Beginning 8th January
Happy New Year! We hope you had a lovely Christmas and are fully recharged. The year 2 staff are raring to go!
We started this half term learning all about L.S. Lowry. Ask the children to tell you about his life and to discuss his art work. You will be amazed at how much they know!! We not only studied his paintings but we have also started painting landscapes in the style of Lowry and used pencils to draw the buildings that we would have seen in his art work. Next week we are going to look at the matchstalk men and women and try to create our own.
In Maths we have been learning about money. Children have made amounts using the fewest aount of coins but have also been making different values in various ways. We have also been finding totals and giving change.
The highlight of the week was our visit to 'The Lowry' in Salford. The children absoloutely loved seeing Lowry's actual paintings. The children enjoyed making pencil drawings of his work, while walking around the gallery. Paul, who led the workshop was amazing, he was very knowledgable. The children were a credit to the school as they behaved so well. At the end of the day we even managed to walk to the park next door to the Lowry Gallery to admire the Blue Peter garden. The garden seems so much bigger on T.V!
Photos to follow.......
Week Beginning 20th November
This week we have been learning about subtraction in Maths. We have used base ten to help us subtract the ones and tens. We have even started to exchange!
In English we have started writing a non-chronological report about Fairhaven Lake. We have even included a glossary and index!
In topic we have been looking at local History. We have compared photographs of Fairhaven Lake and Ansdell High Street, then and now.
In ICT we have started to use microsoft word. The children have been experimenting with font size, style and colour.
Week Beginning 13th November
In RE we have been investigating what gifts are for.
Can you guess what we are trying to express? ...patience/kindness/excited/joyful/thankful/surprise.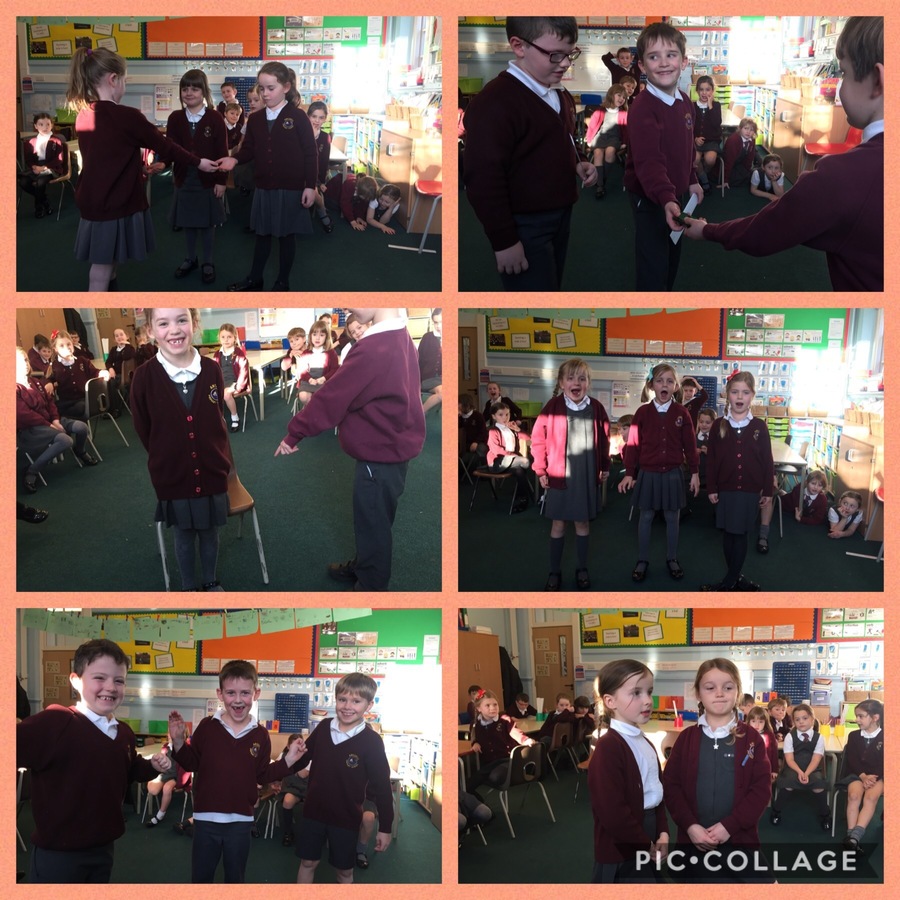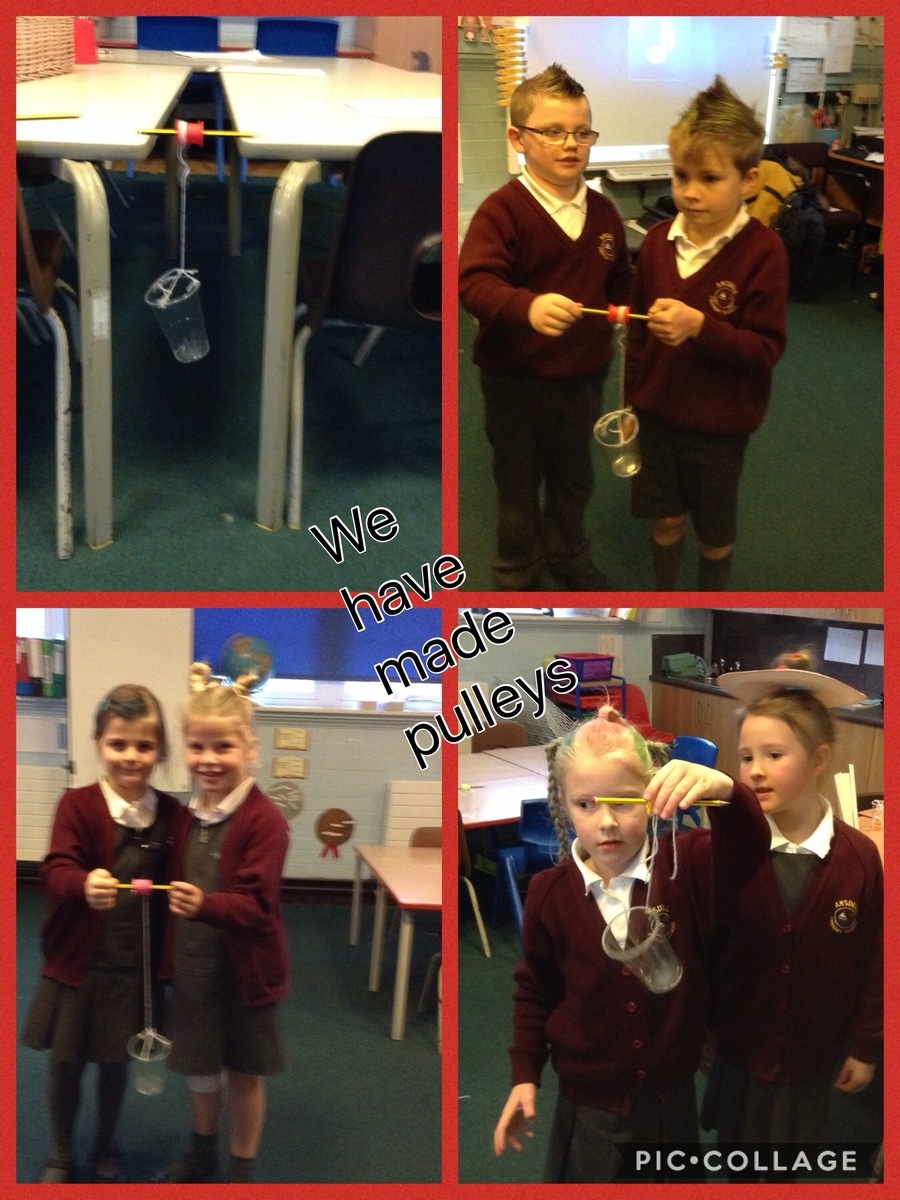 This week in Literacy we have been looking at non-chronological reports and discussing the features. We have been looking at non-fiction texts and answering questions that we had thought of. Next week week we are going to start writing our own Non-chronological texts about Fairhaven lake.
In Maths we have been adding and subtracting 2-digit numbers from 2 digit numbers using base ten and jottings. Ask your child to explain. Next week we are going to subtract numbers when we have to swap the tens for ones. That is when the fun will really begin!!
This week has been anti- bullying week. This topic is regularly discussed and is an area that at Ansdell we take very seriously. The children have enjoyed listening to a debate about bullying on 'Newsround' and sharing their views.
Today the children have enjoyed coming into school with wacky hair, raising money for children in need. The children had so much fun and I think the teachers secretly did too!!
Week Beginning 6th November
We hope you had a lovely half term.
Our first week back was busy. On Monday afternoon the fire service came in and told us how to get out of our house safely in the event of a fire. All the children were fascinated and by all accounts went home ensuring a fire plan was in place!
On Wednsday afternoon we walked to Fairhaven Lake to look at the amenities available but to also map out the play park. We had a lovely time and all children were very well behaved. A credit to the school and to their parents!