Welcome to Jane Goodall Class (Reception)
Reception Class is taught by Mrs Greenaway and is supported by Mrs Fowler, Mrs O'Sullivan and Mrs Brown
You might want to read this to your child and talk about all the different ways they can communicate with their friends during this time:
We have read 'Supertato' and over the last couple of weeks we have been doing lots of activities linked to the story. We have made our own Supertato, turned our home corner into a Supermarket, used tweezers to catch the evil pea, made traps, used vegetables to do some printing, used our number knowledge to help us unlock the trapped vegetables and drawn our own superheros and given them names! We have even been planting our own fruits/vegetables!
We enjoyed PE this week looking at different ways of moving. We pretended we were Elmer and moved in lots of different ways!
This week we have been learning about Harvest. We have read the story 'The Little Red Hen', used natural materials to make some Harvest pictures, followed instructions to make bread, made our own farms and machines to harvest fruits and vegetables and thought about all the foods we are thankful for.
We started our first Phonic lessons and the children decided to play schools outside using the sounds we have learnt!
European School Sports Day was so much fun!!!
We enjoyed learning about Autumn this week, especially making our leaf biscuits! Here are some photos showing you what we got up to:
We have been going on sound walks and Autumn walks. We saw different coloured leaves, conkers, leaves falling off the trees and lots of twigs/branches. When we walked on the leaves they made a crunching sound. We could also hear birds singing, children playing, lawnmowers and cars. When the wind blew, it made it harder for us to hear things.
The children are settled and enjoying exploring their classroom. We have had lots of fun!!
We have loved using our Talking Teepee!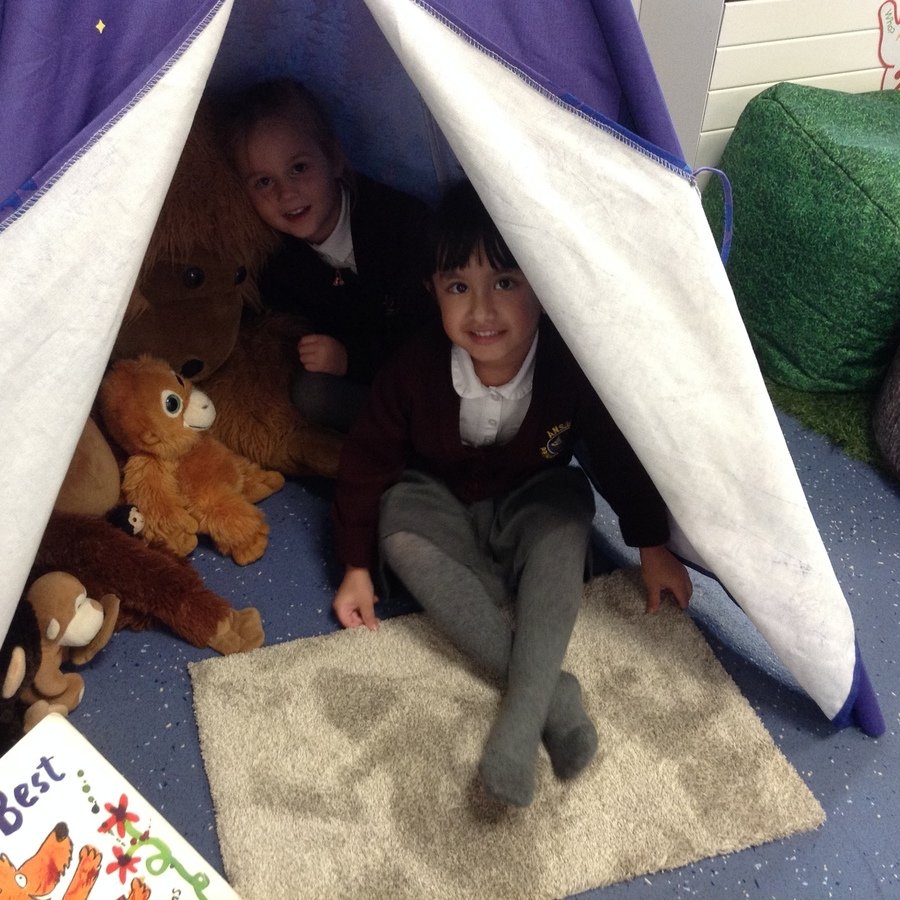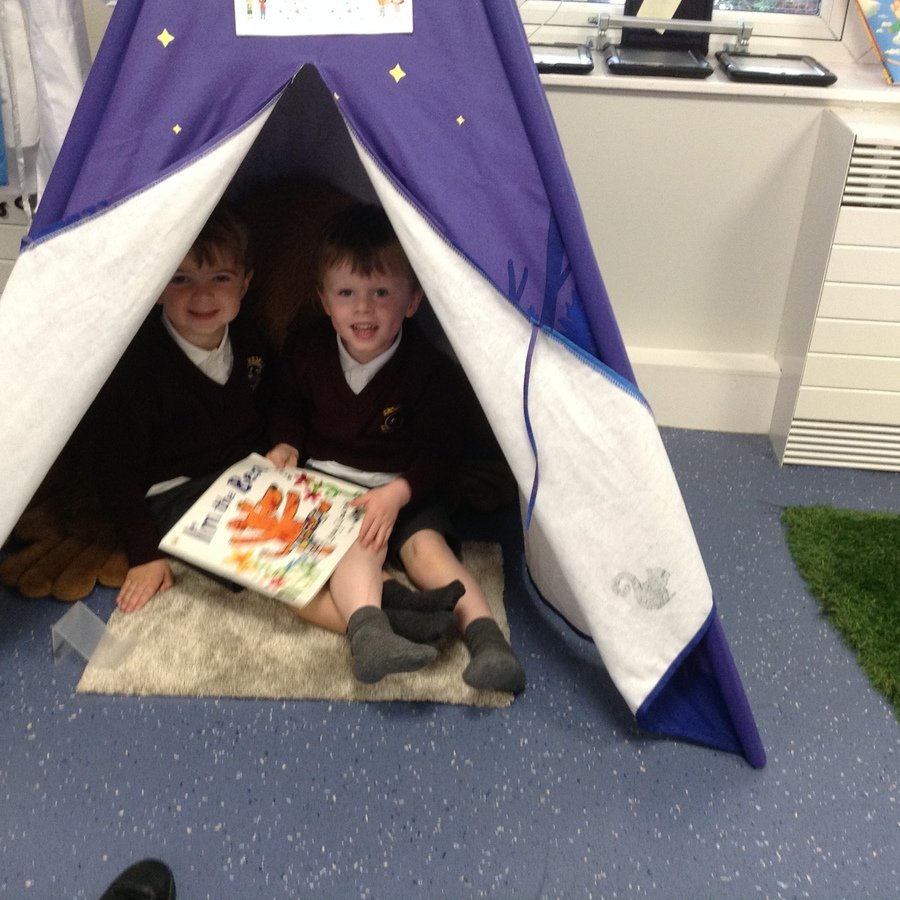 Another fabulous week in Reception!!!
Our first school dinner was a hugeeeeee success! They were all amazing!!
We have completed our first rainbow challenges!!!! Well done boys and girls!
We had a fabulous first week in Reception! We are so proud of them all for how well they have settled. Here are some photos of what we got up to:
We hope you have all had an amazing summer. We are excited to see you all very soon and hear all about it!!!
Mrs Greenaway,
Mrs Fowler and Mrs Nelson
Jubilee's tour of Goodall Classroom:
Our Ice lollies tasted amazing. Well done Goodall class!
Look at our fantastic Art work!
We had so much fun making raspberry ice lollies today! The children have also enjoyed accessing the provision :)
It has been lovely to welcome some of our Reception children back this week. We have settled back into school life very well and had lots of fun! Here are some photos showing what we got up to!
We have 8 chicks that have hatched! The children have been really brave holding them! They have been taking care of them making sure they have food and water. We are very excited to have another week with them!
Parents - You will have a chance to see them on Monday during share our learning.
The chicks have arrived!!
This week we are looking at 3D shapes. The children have been fantastic so far describing the different shapes and then using the faces of the 3D shapes to do some printing!
We had a lovely visit from some snow today! Look what happens to the children when snow arrives:
We had a visit from Zoo to you this week! We went for a walk through the deep dark woods and met some minibeasts! We discussed what minibeasts are and described them. Some of us even got to hold some! Amazing!!
Internet Safety Day - We helped Smartie the Penguin make the right decisions when playing online! We also learnt a song to help us remember what to do if anything happens when we are playing online. We has a good discussion about telling a grown up even if we have pressed something and think we will be in trouble.
A spider came to visit our classroom this week and some of the children were scared. We read the story 'Aarghh Spider' and talked about whether spiders are the perfect pet. The children made spiders in the creative area, wrote sentences about the story and even dressed up as spiders! The children then wanted to make spider sandwiches! They had to follow the instructions carefully to make their sandwich. They were fantastic! They tasted yummy too!!
The children are still impressing us with their writing this week!
New sounds:
igh, ow, ear, ur and oi
It felt a bit warmer today so we decided to do some planting. We got rid of some weeds and found that some of our onions, radishes and leeks had grown. We are going to use this in our mud kitchen!
This week we have been reading the story 'We're Going on a Bear Hunt' so we decided to go on our very own bear hunt!
The children used oil pastels to draw their own bears! We looked at different techniques when using the oil pastels, it was lots of fun!
Over the last few weeks we have been learning about numbers 7, 8 and 9. The children have made these numbers in different ways using numicon, ten frames, objects around the classroom, part whole models and money!
Reminder: Please can all clothing be clearly labelled. This includes hats, scarves and shoes! If items are not labelled we can't always find them and return them to the correct child.
Thank you
Wow! Look at their writing... They have amazed us even more this week!! We have been looking at capital letters at the beginning of our sentences, finger spaces after each word and full stops at the end. We even listened to a funny song that helps us remember. The children have done their first bit of self assessment this week too, 3 ticks means they have used a capital letter, finger spaces and a full stop. Well done!!!
New sounds: ee, ai, oa, ar, or and oo
The children are very good at joining their digraphs too!
The children have collaged their own fish tank stain glass windows and made a fish to go in it using different materials. They look super on our classroom windows!
Over the last few weeks we have been learning all about different types of animals. We have looked at different pets and farm animals so far. The children have made a vets area so that they can look after their pets and animals from the farm. They have been making farms in the construction area, writing about their pets, counting out the correct number of animals in the Maths Area and making animals in the Creative Area. We have had so much fun:
It's 2020! And the children have started the year by amazing us with their fantastic attitude towards their learning!! This half term we are looking at animals (pets, farm animals, wild animals and mini beasts) and we will be having a visit from Zoo To You at the end of the term.
We hope you have all had a wonderful Christmas and New Year and look forward to welcoming you back!!
We did it! The children were fantastic in the Nativity! We are all so proud of them!!!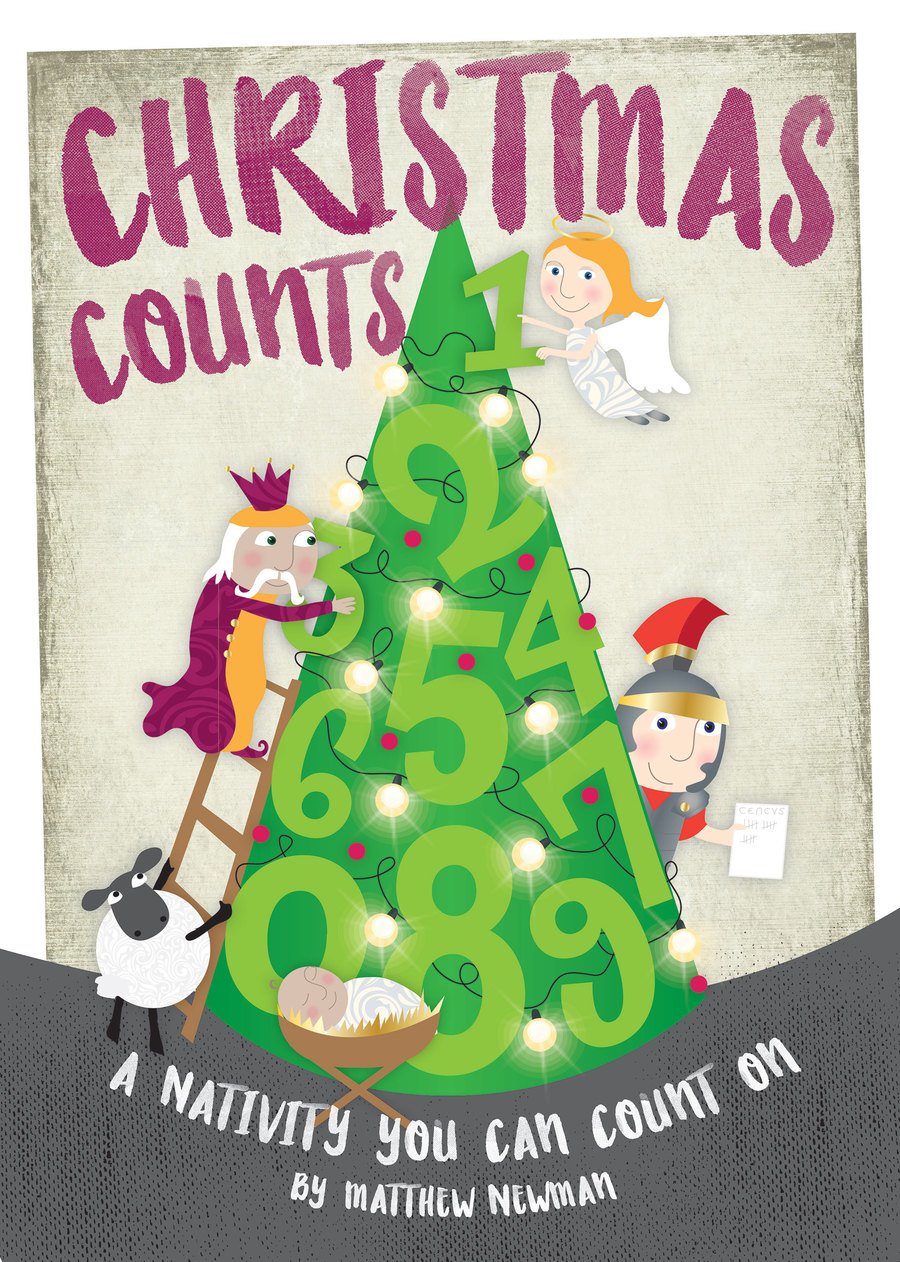 Below are the songs the children are learning for the Reception Nativity. The children are doing fantastic at learning them!
Christmas counts for everyone:
How many people are in this Inn:
Who can count the angels:
Today we have made Gruffalo Crumble! (Apple crumble) They enjoyed making it and then tasting it. They helped chop the apples and make the crumble mixture to go on top.
We have been colour mixing this week. The children had only the three prime colours and had to find a way to make brown, purple, orange and black to paint our huge Gruffalo for the Cafe.
The children have loved learning about the Gruffalo. They have made owl ice cream in the mud kitchen, Gruffalo caves in the construction, Gruffalo crumble and many more exciting things. We have even had a Gruffalo cafe which they have loved! In Maths we have been comparing numbers and objects so if you have anything at home that they can compare that would be great! They are loving the new funky glasses in the writing area and lots of them are wanting to write captions.
We've had lots of rain recently, but as you can see, this hasn't stopped the children from being outside! Wellies on and off they go:
Children loved learning about why we celebrate bonfire night. They made pretend bonfires and talked about how to keep safe, they made mud toffee apples for their friends and retold the Gunpowder plot story.
The children have loved the Supertato theme in class. We decided to make soup and use the vegetables that the Evil Pea had trapped. We looked at being healthy and how vegetables help us to be healthy. They did some fantastic chopping! Lots of the children loved the taste of the soup when they tried it too.
We've looked at the number five this week and the children have been fantastic at counting out 5 objects and finding 5 in different ways.
The Evil Pea got Mrs Fowler this morning! The children were fantastic at coming to the rescue!!!!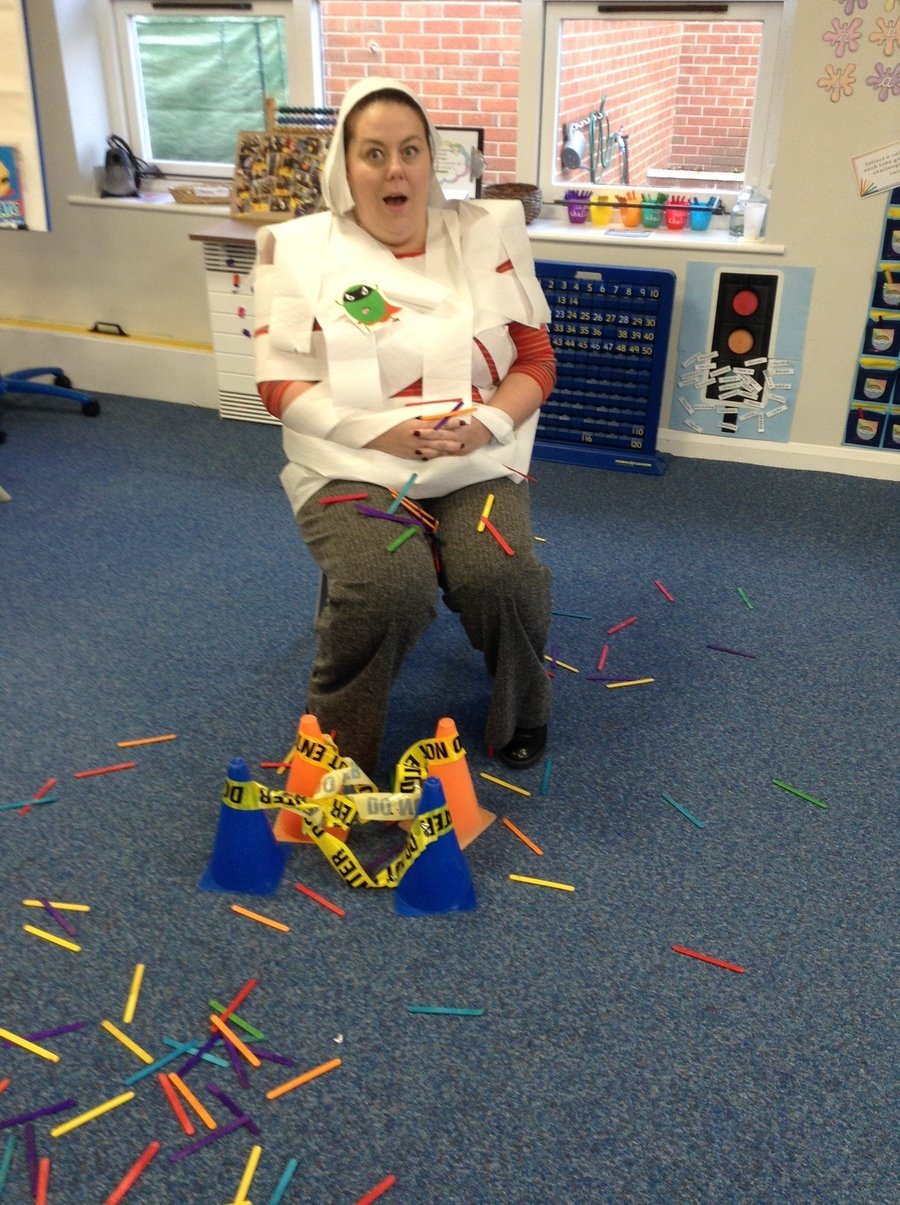 Look who arrived in Goodall class this week!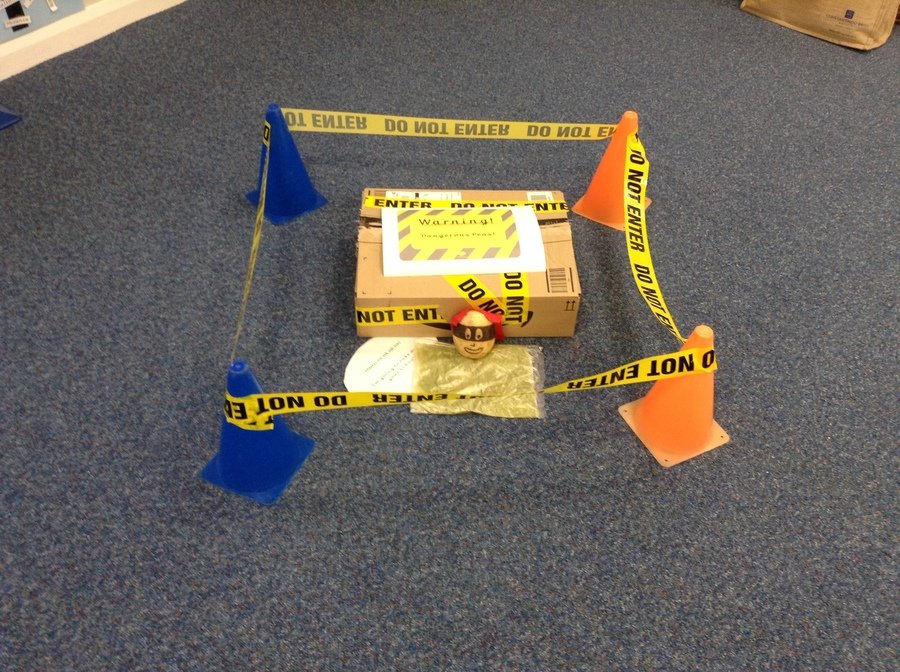 The children have helped Mrs Fowler create this lovely reading area with chimpanzees. They are really enjoying learning about Jane Goodall!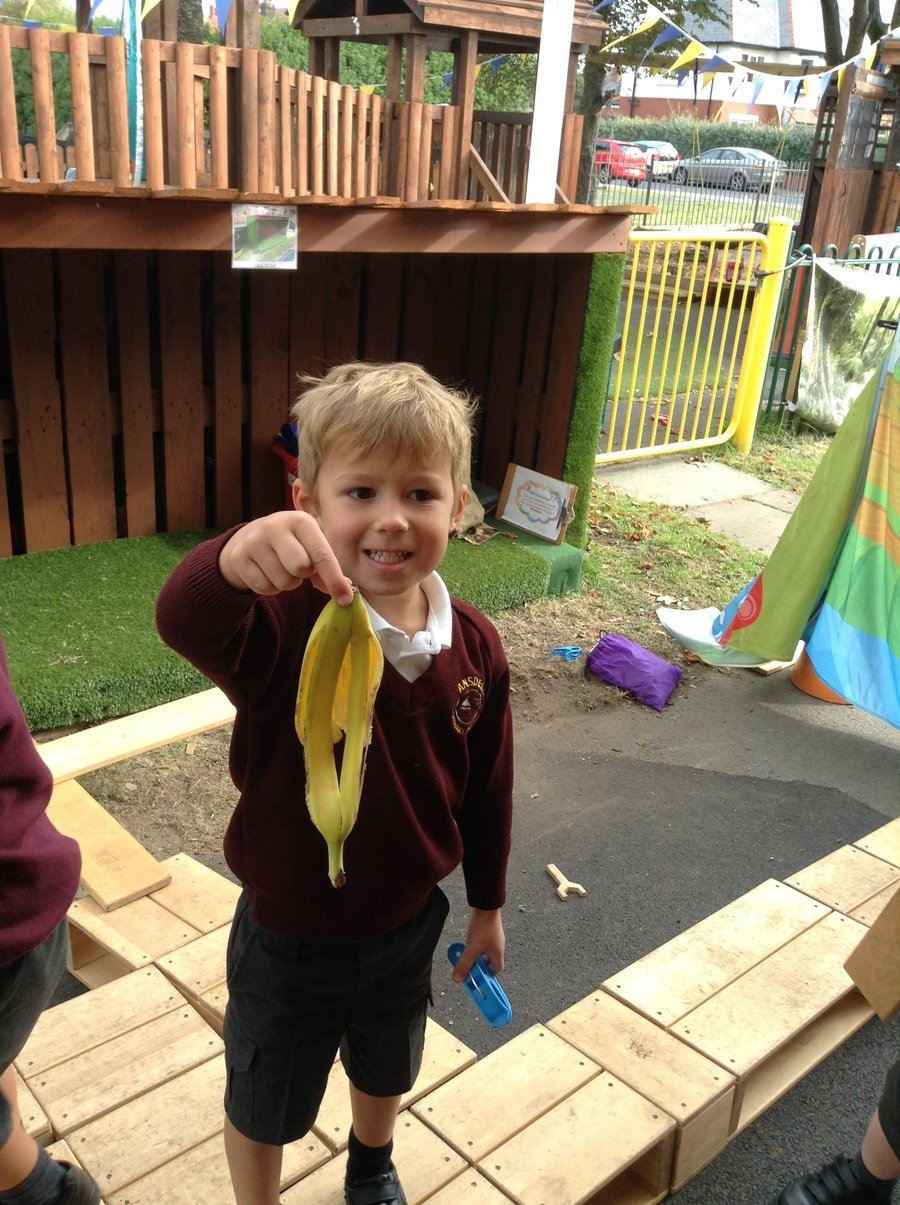 The children think the chimpanzees have been in our outdoor area. We found a banana peel on top of our den!
Reception are having lots of fun exploring Autumn, learning about Jane Goodall and getting to know the other children in the class.
This week we have started phonics! We have looked at 's' 'a' 't' 'p' and high frequency words 'a' 'at' 'as'. In Maths, we have introduced our number of the week and this week it is number 1! The children have loved finding 1 in lots of different ways and they have enjoyed paying for their fruit with 1p coins.
Wow! What an amazing first week our Receptions have had. The children have had a fabulous attitude and have come in to school each day with a big smile on their faces. We are very proud of all of them! They have enjoyed exploring their new classroom and have loved being outdoors. I am sure they have had lots to talk about at home and we can't wait to see them in full time next week.
We would like to thank you all for labelling all of their belongings as this has made each day run smoother.
A quick reminder - If you wish, your child can bring in one healthy snack each day for play time (apple, banana, carrot sticks etc). Please make sure it is named.
Thank you.