Welcome to Year 1 2018/2019
Year 1 is taught by Mrs Greenaway. She is supported by Mrs Fowler and Mrs O'Sullivan.
PE is every Wednesday and Friday.
Spelling test is on a Friday.
To find out more about what we are learning, please select from the links below.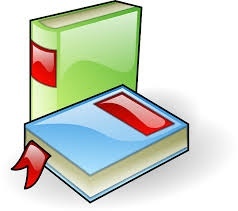 Yr1 Reading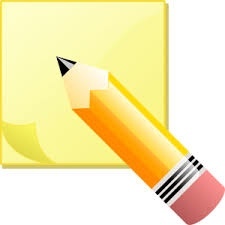 Yr1 Writing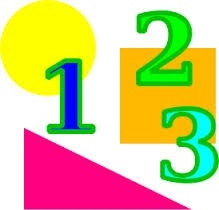 Yr1 Maths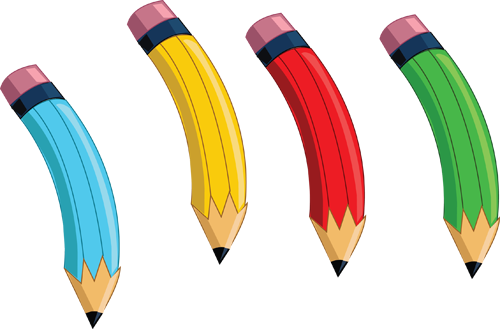 Year 1 Meet the Teacher Pack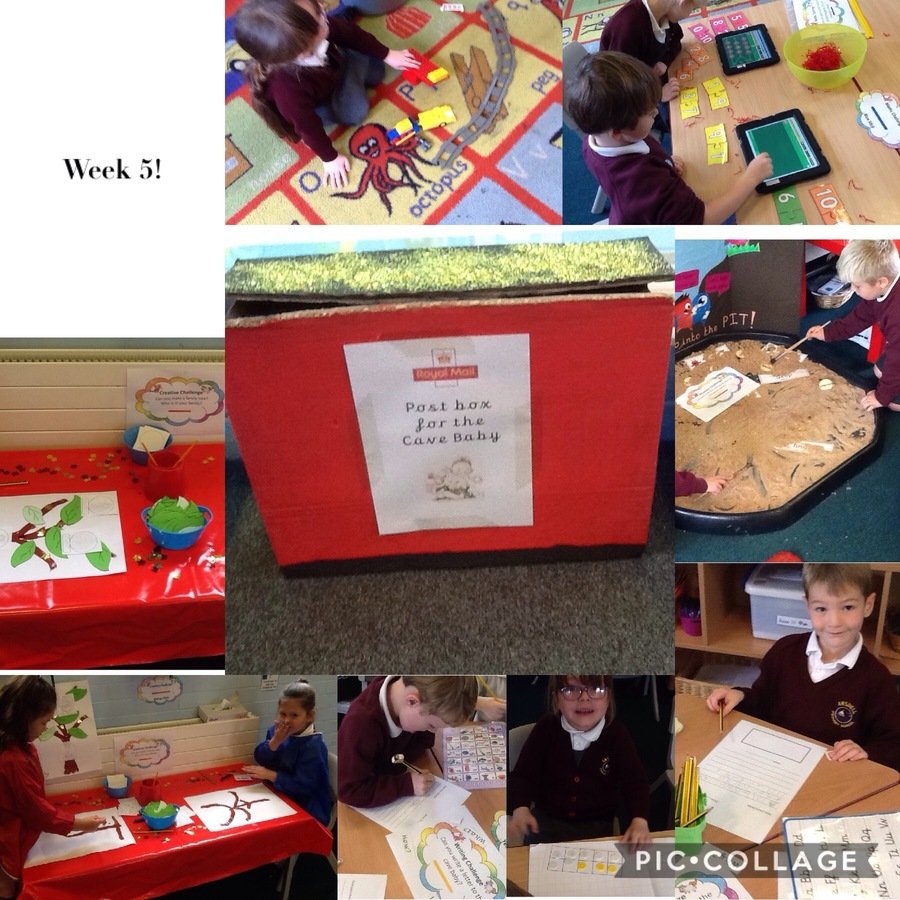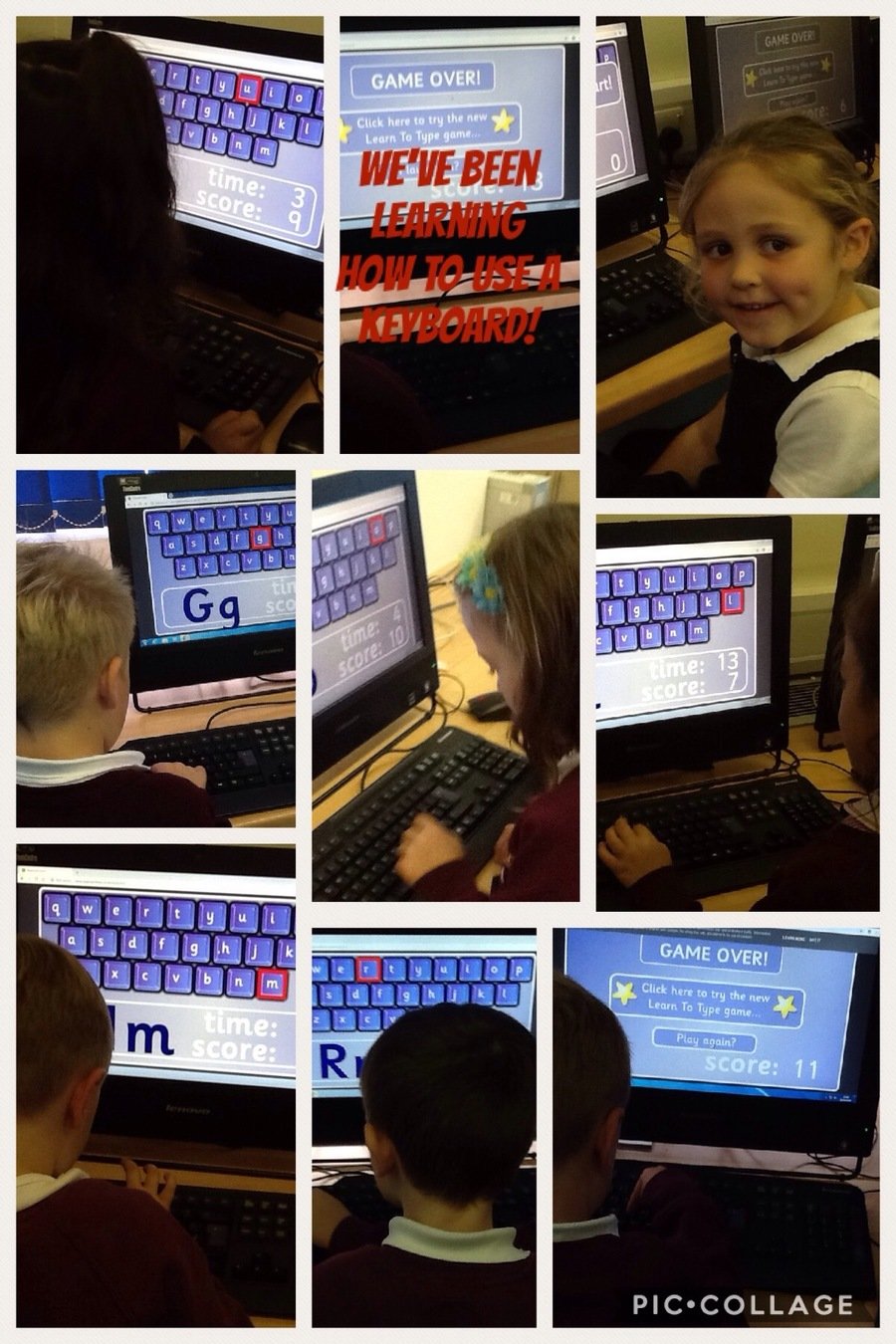 Year 1 have been showing a great attitude towards their challenges! Well done to those children who created a rainbow this week!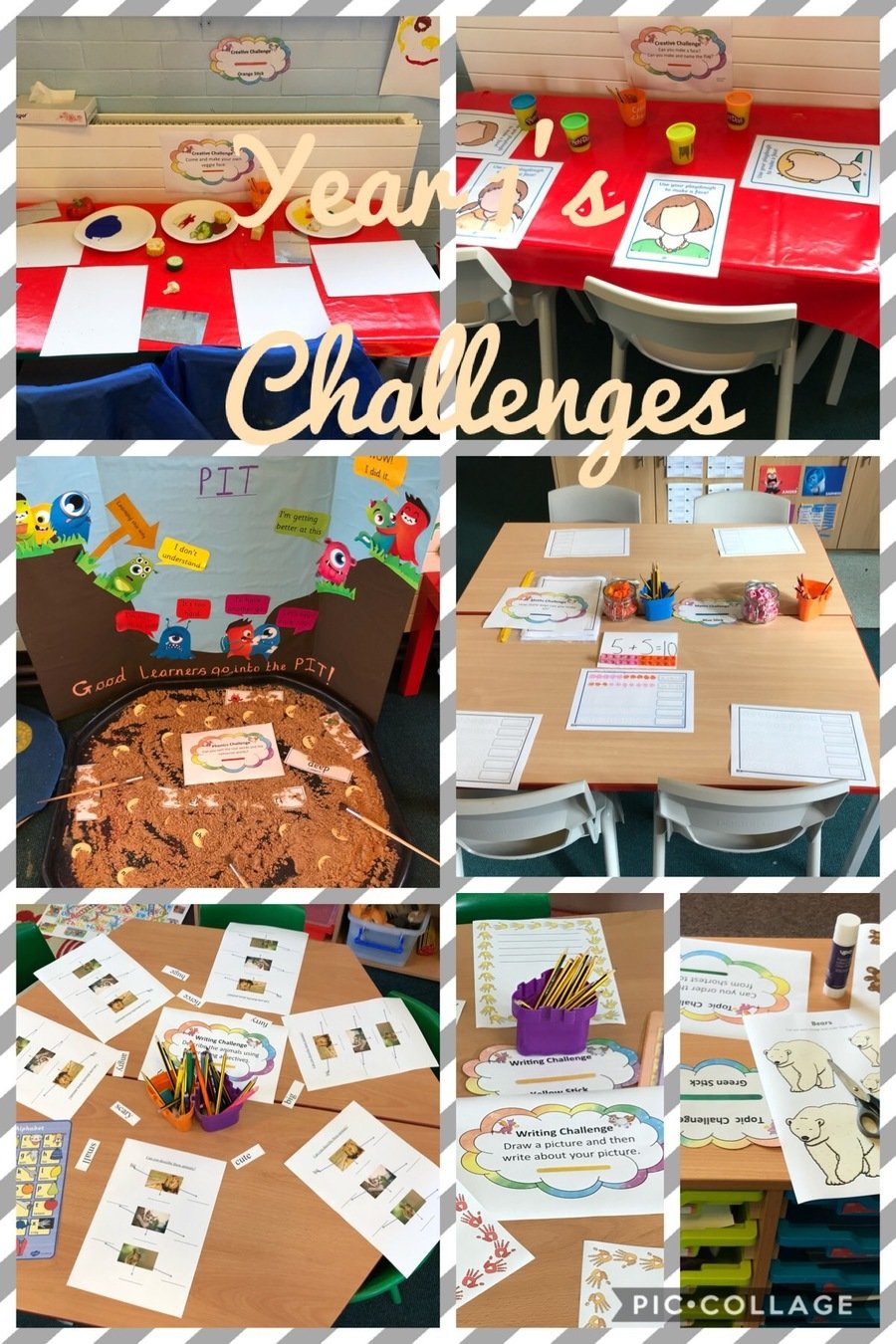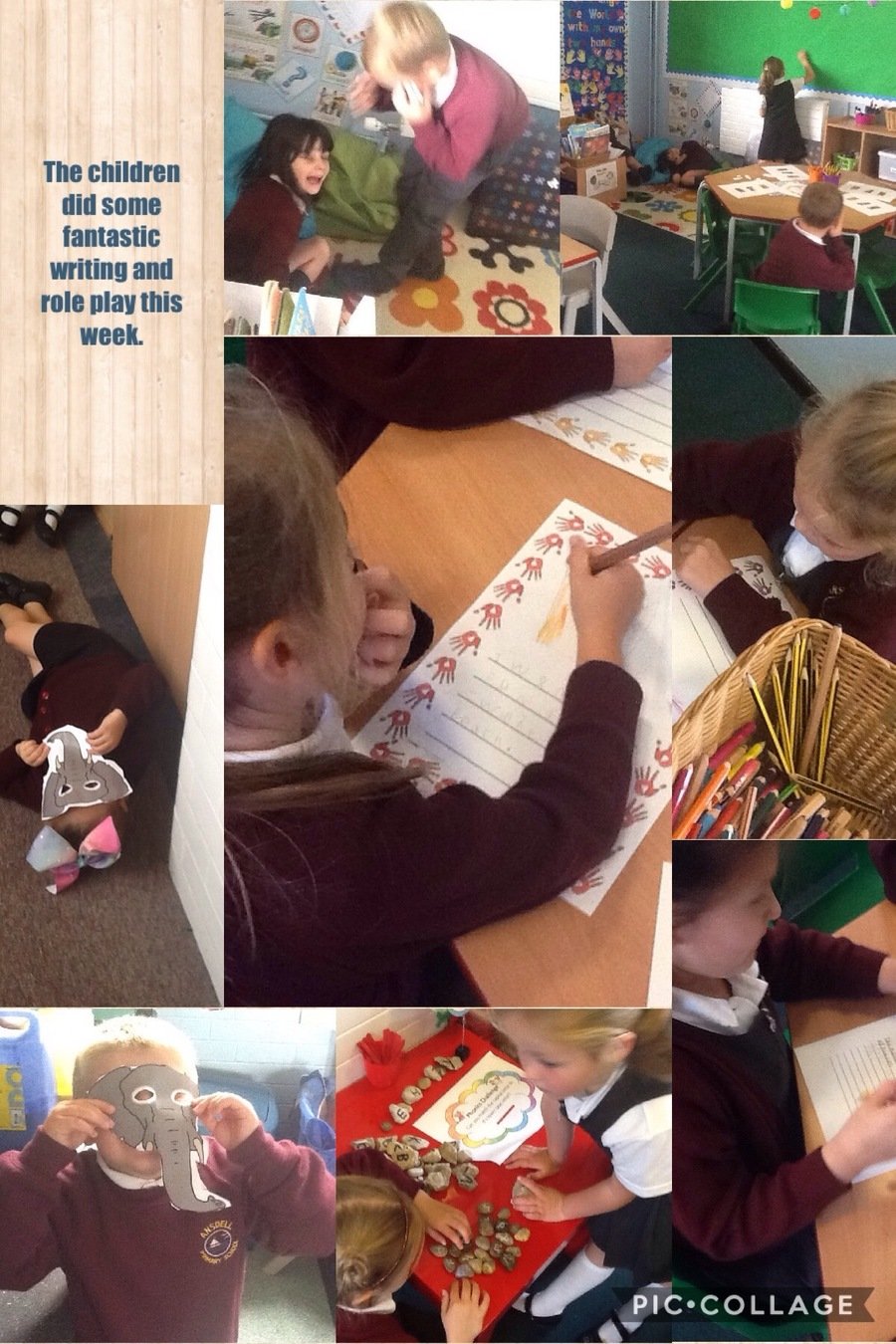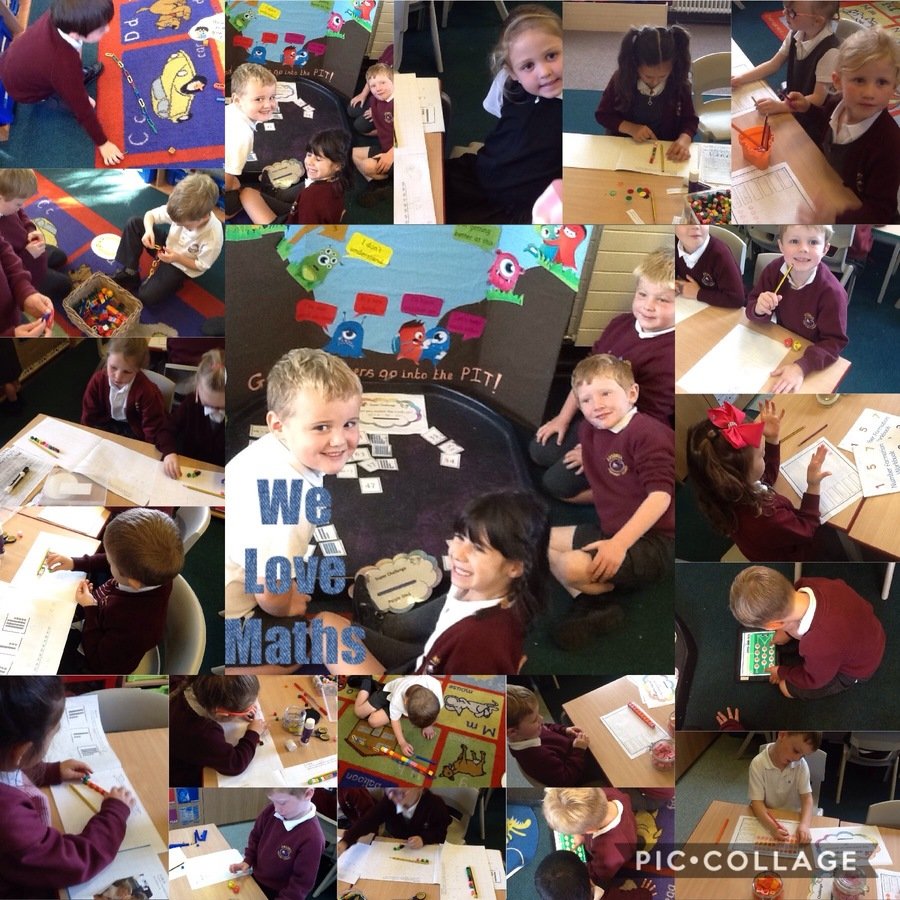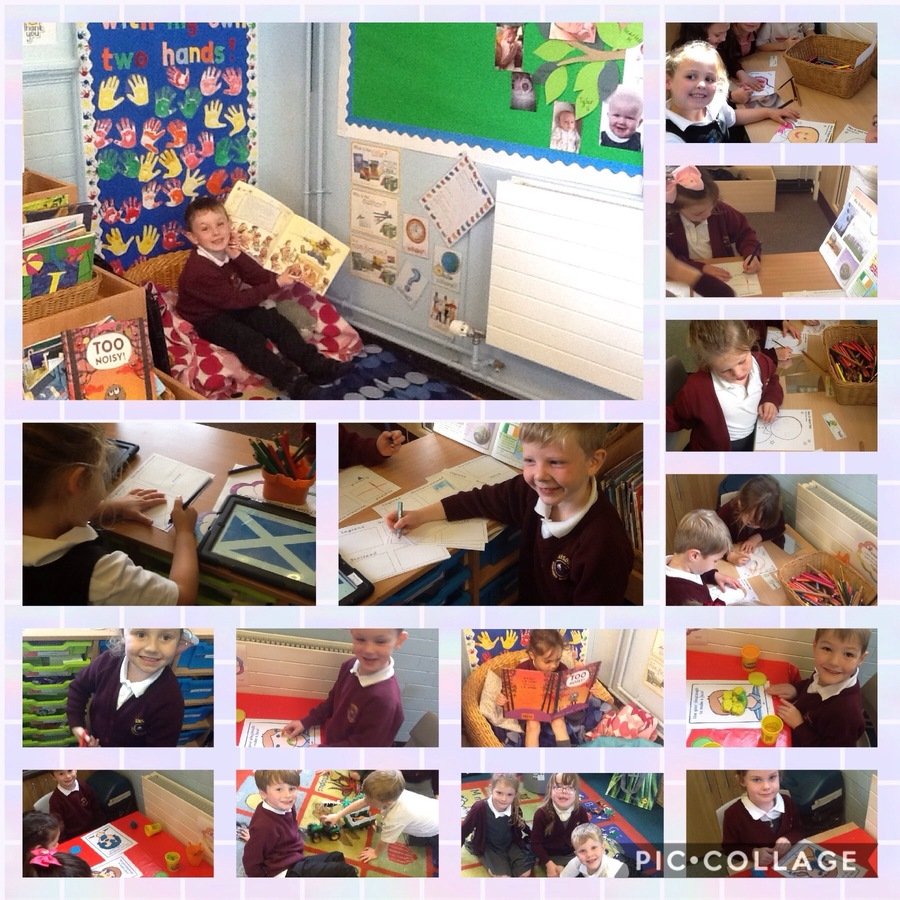 Wow! The children impressed us this week with some FANTASTIC self portraits! Well Done!!! :)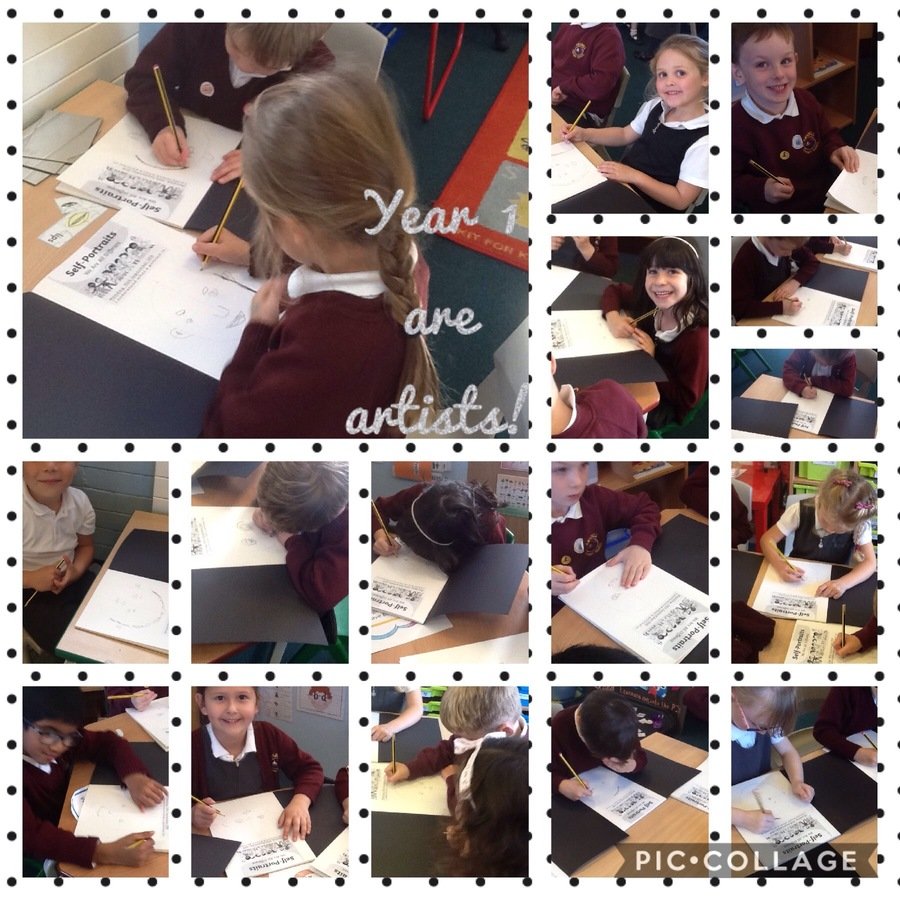 Another lovely week in Year 1!!
Here are a few pictures of what they have been getting up to:
We all loved our first basketball PE lesson! As you can see they all tried their hardest and we are very proud of them all !! Well done Year 1!
Our lovely first week in Year 1: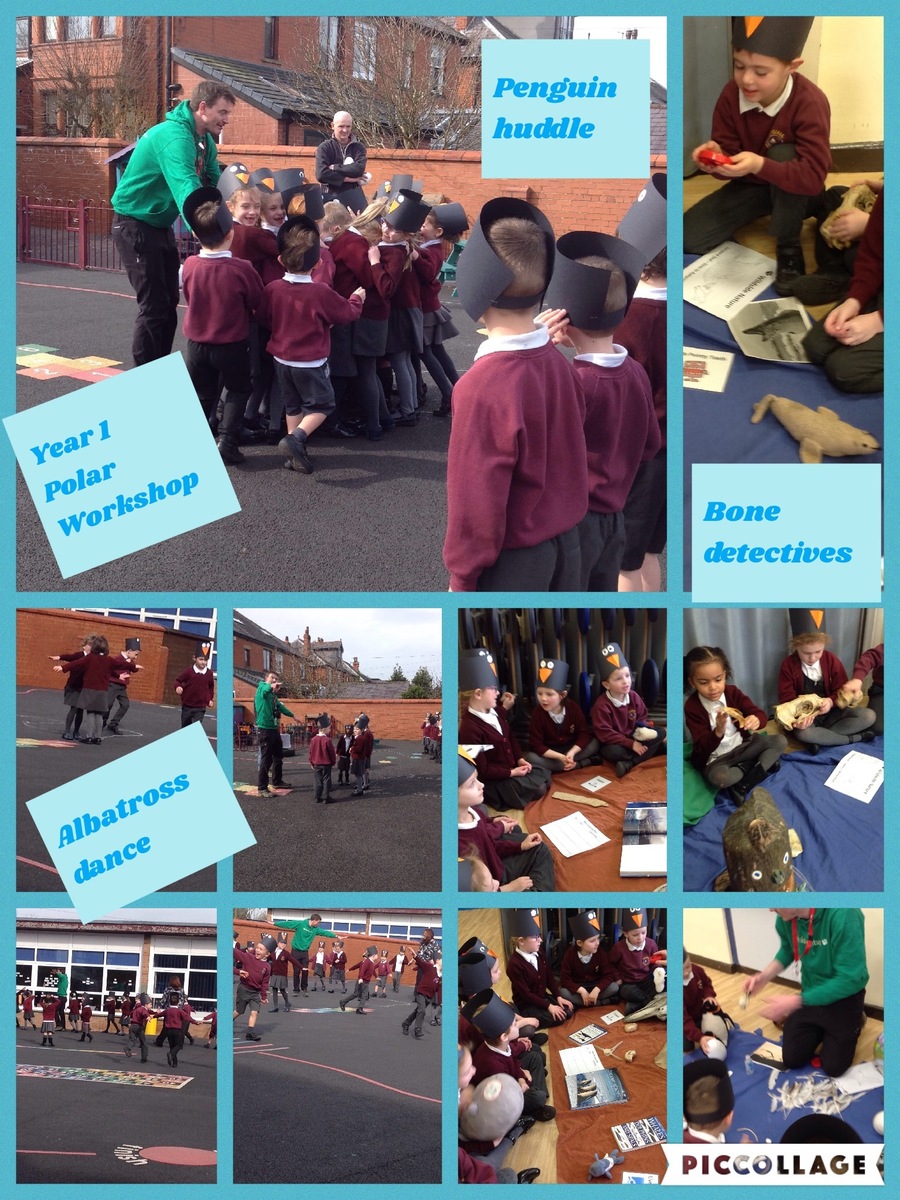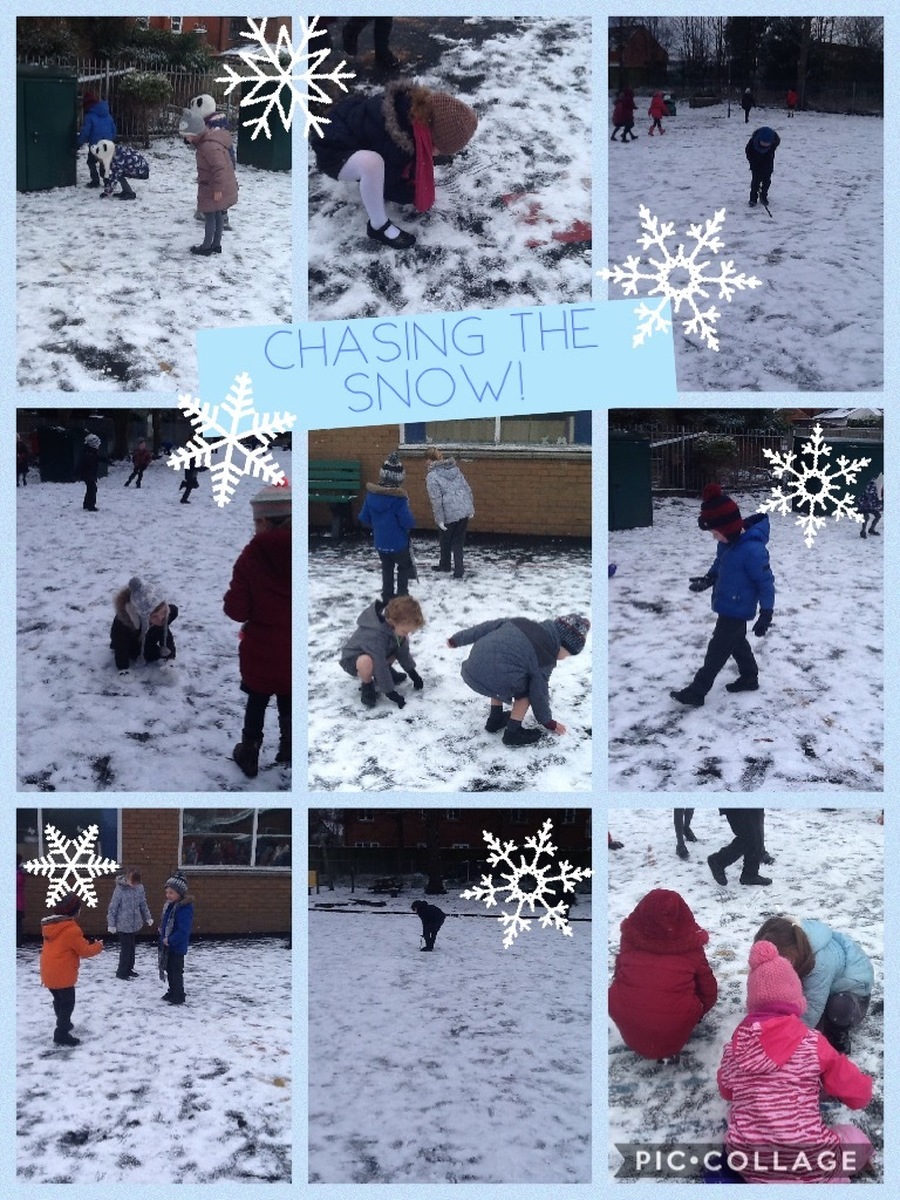 Last week Year 1 visited The Museum of Liverpool! Year 1 had a fantastic time exploring old and new toys. They enjoyed a workshop where they were able to apply their knowledge of historical timelines, play with real toys from the past and dress up with their friends. Check out Evie, doesn't she look fantastic! The children had so much fun, what a brilliant end to a fabulous topic!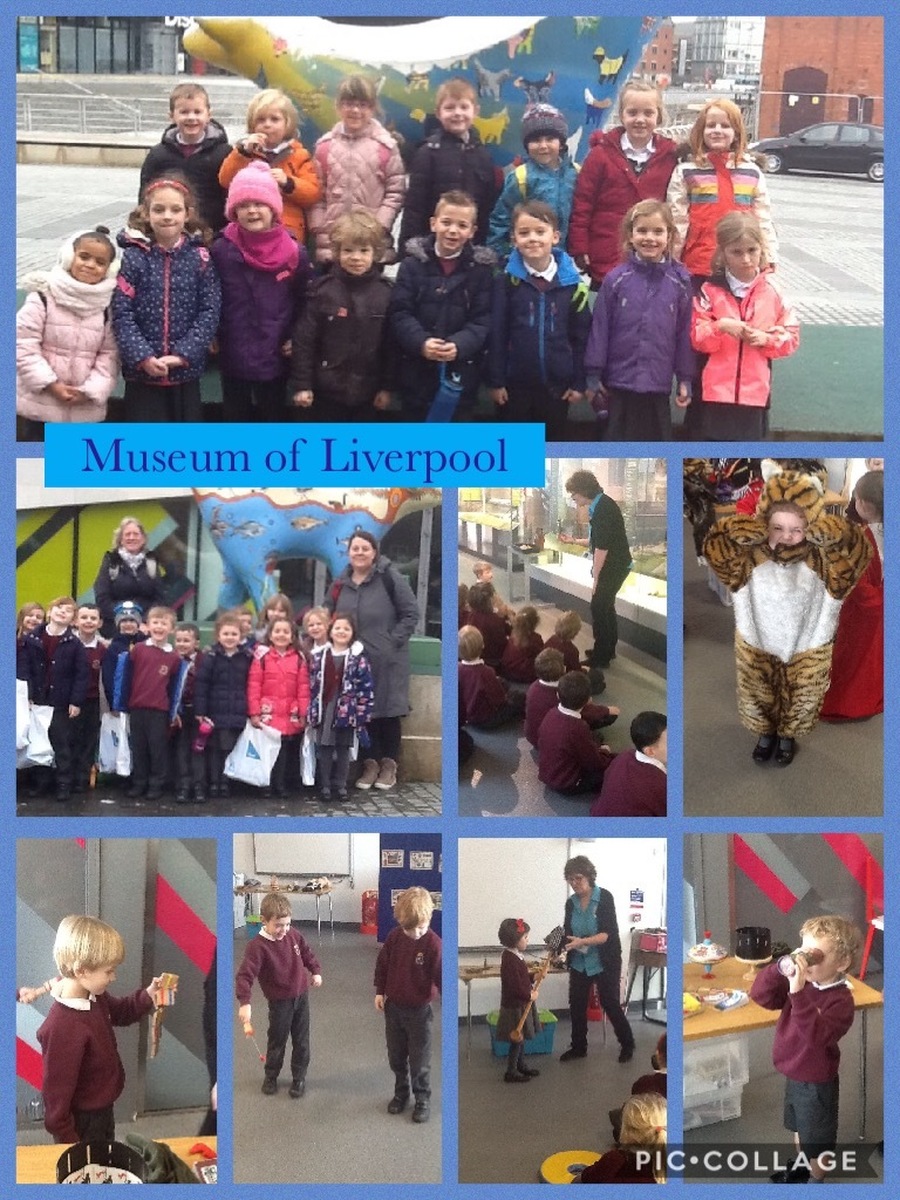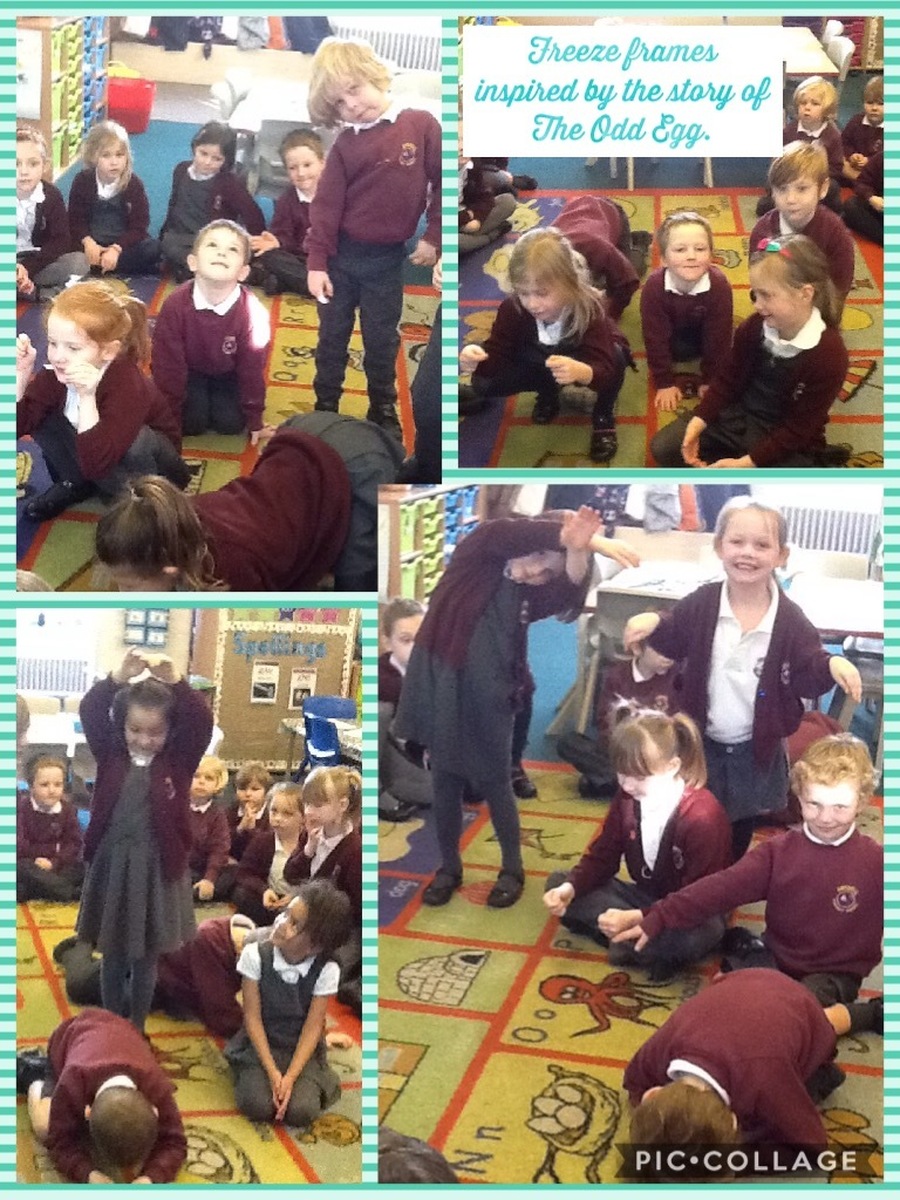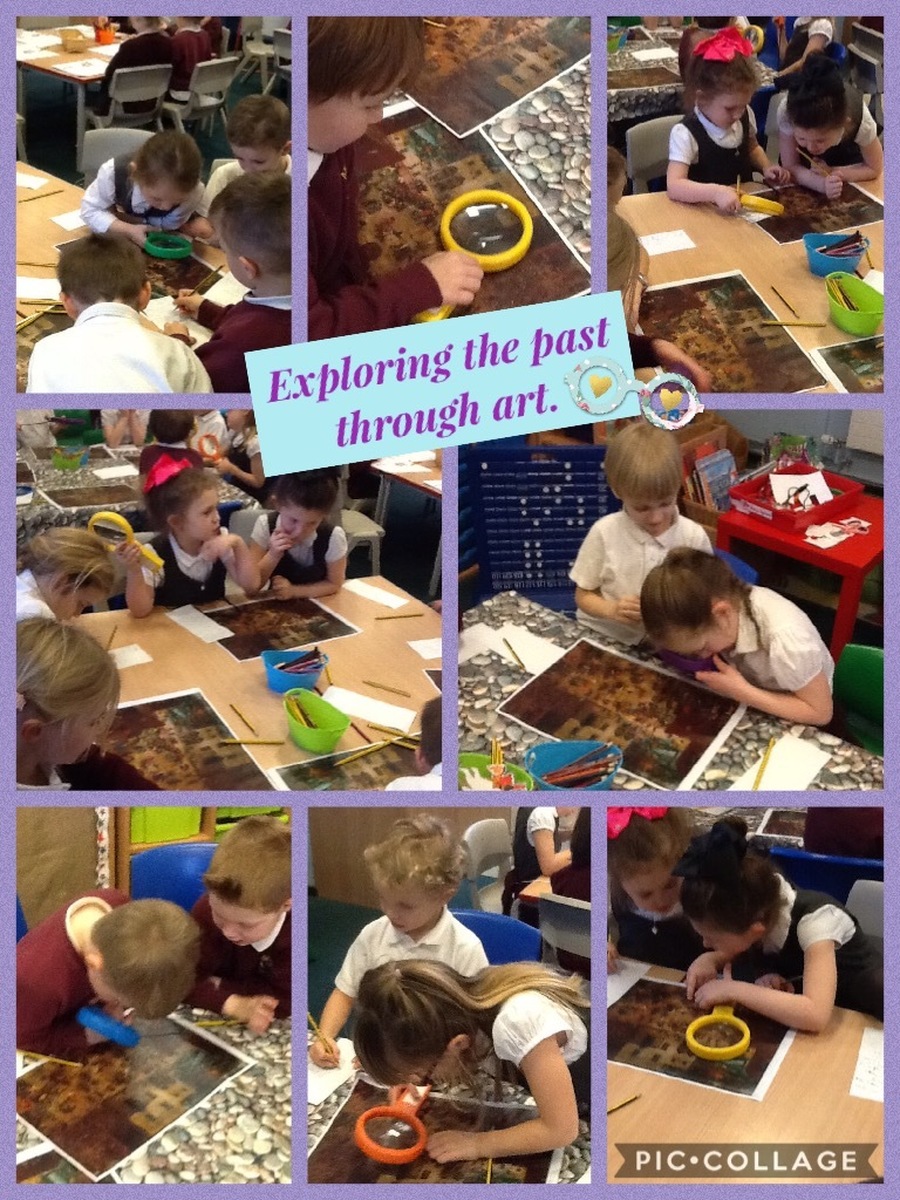 Today in Year 1 an alien has been on the loose, nobody knows where it has come from? What it looks like? And what it is doing here? In the wake of this shocking discovery Children in Year 1 have become police detectives in order to solve this terrible crime. We read the poem 'Help!' and used our amazing detective skills to hunt for exciting words and phrases to help us to describe the alien.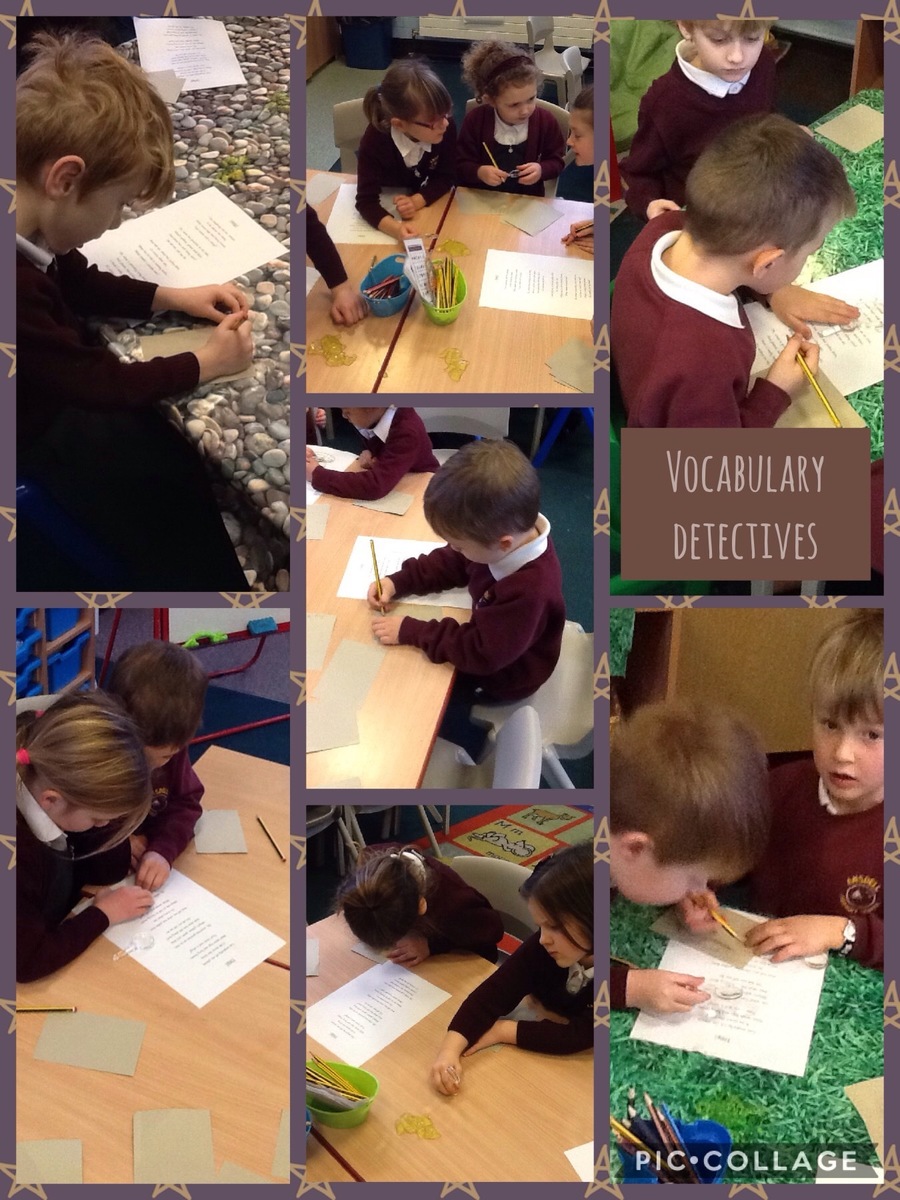 Year 1 were certainly in the Christmas spirit after enjoying their Christmas Dinner on Friday. Everyone had a brilliant time. Can't you tell? :)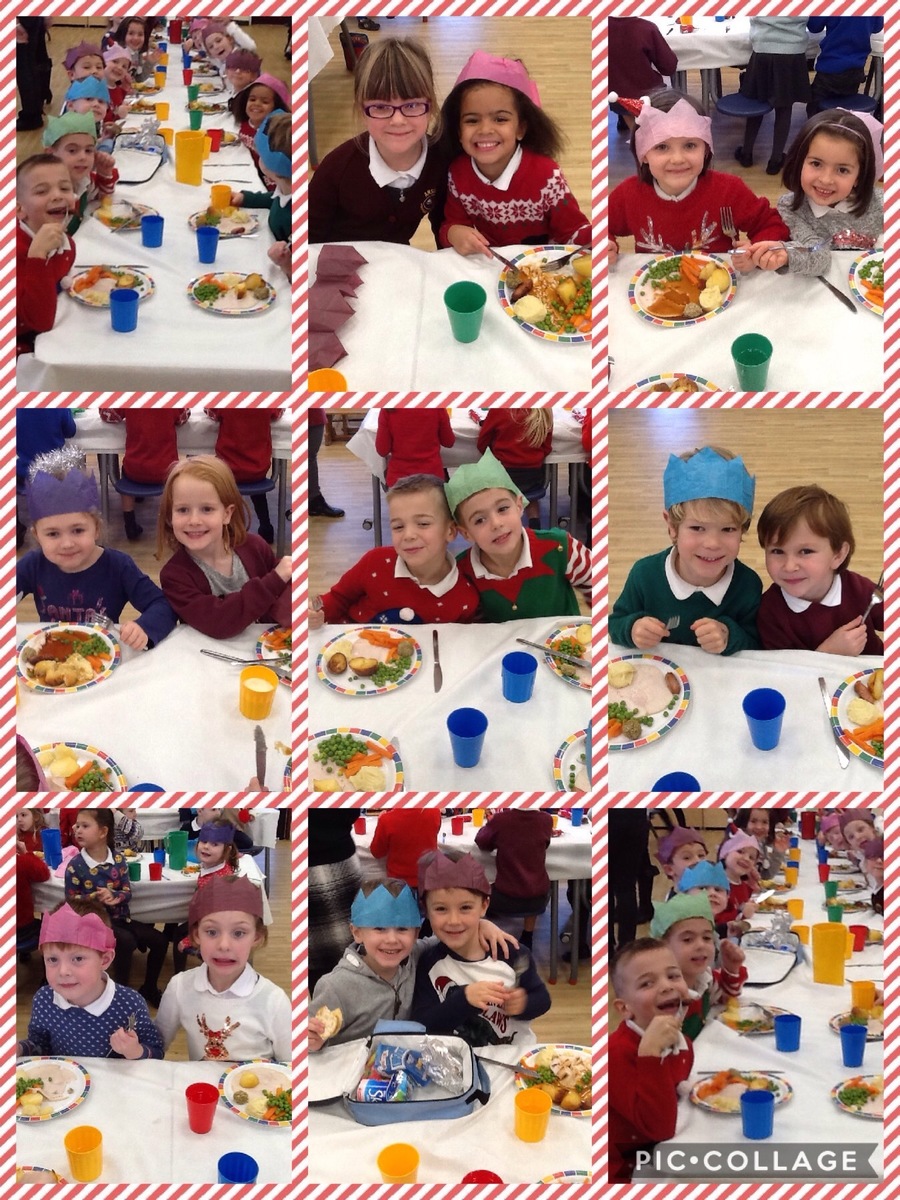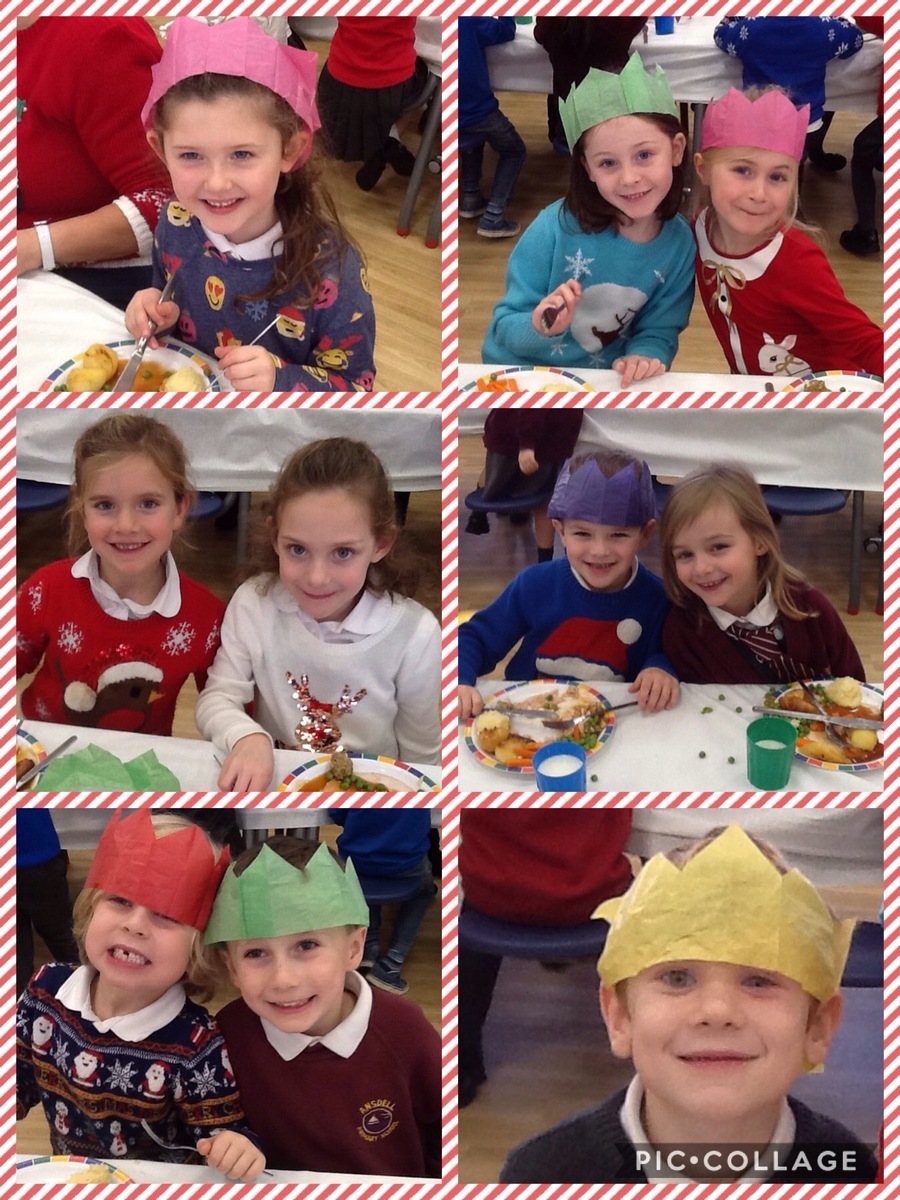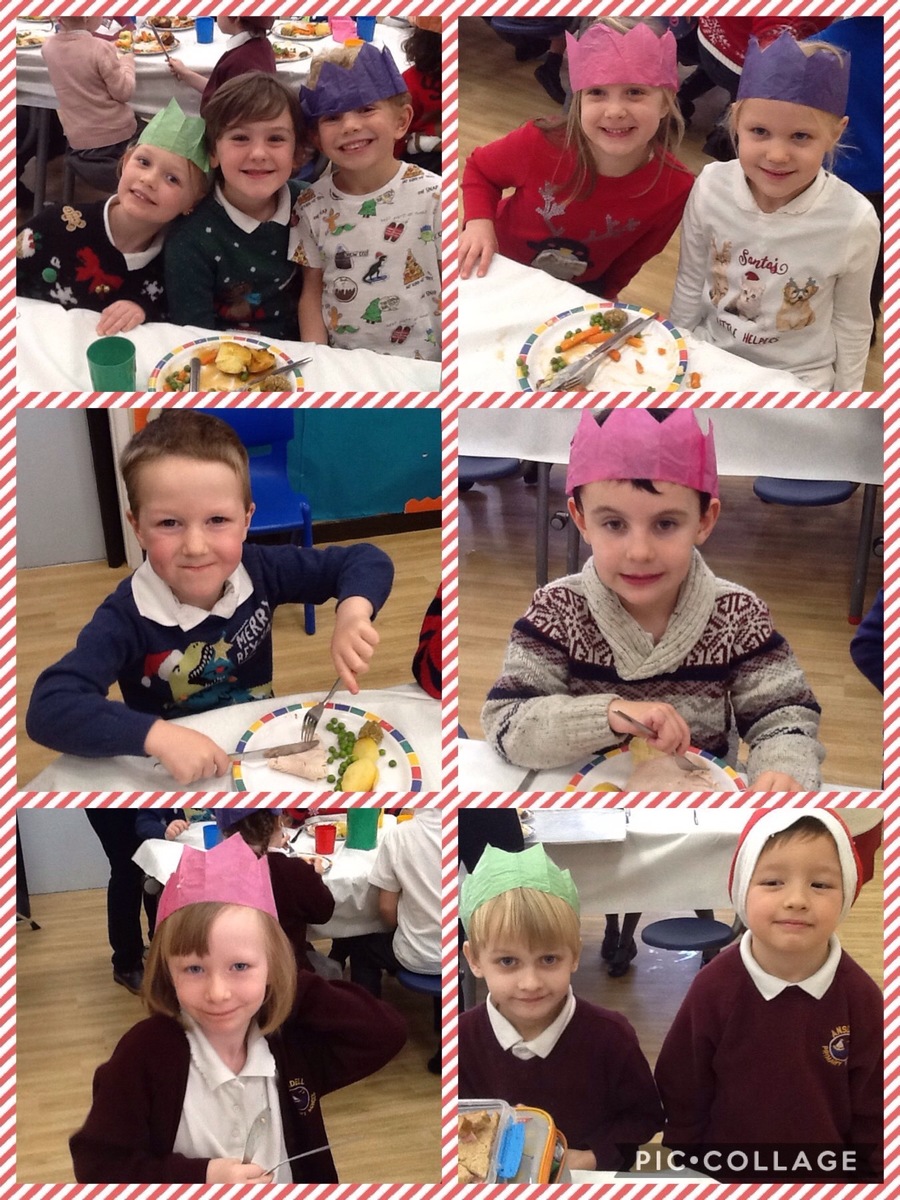 On Wednesday children in Year 1 visited the Judges Lodgings Museum in Lancaster to experience a Victorian Christmas. On the day they met the 'real' St Nicholas, made Christmas Cornucopias, sang Christmas songs and stirred Christmas pudding. It was such a magical experience had by all. Everyone is feeling very Christmassy in Year 1.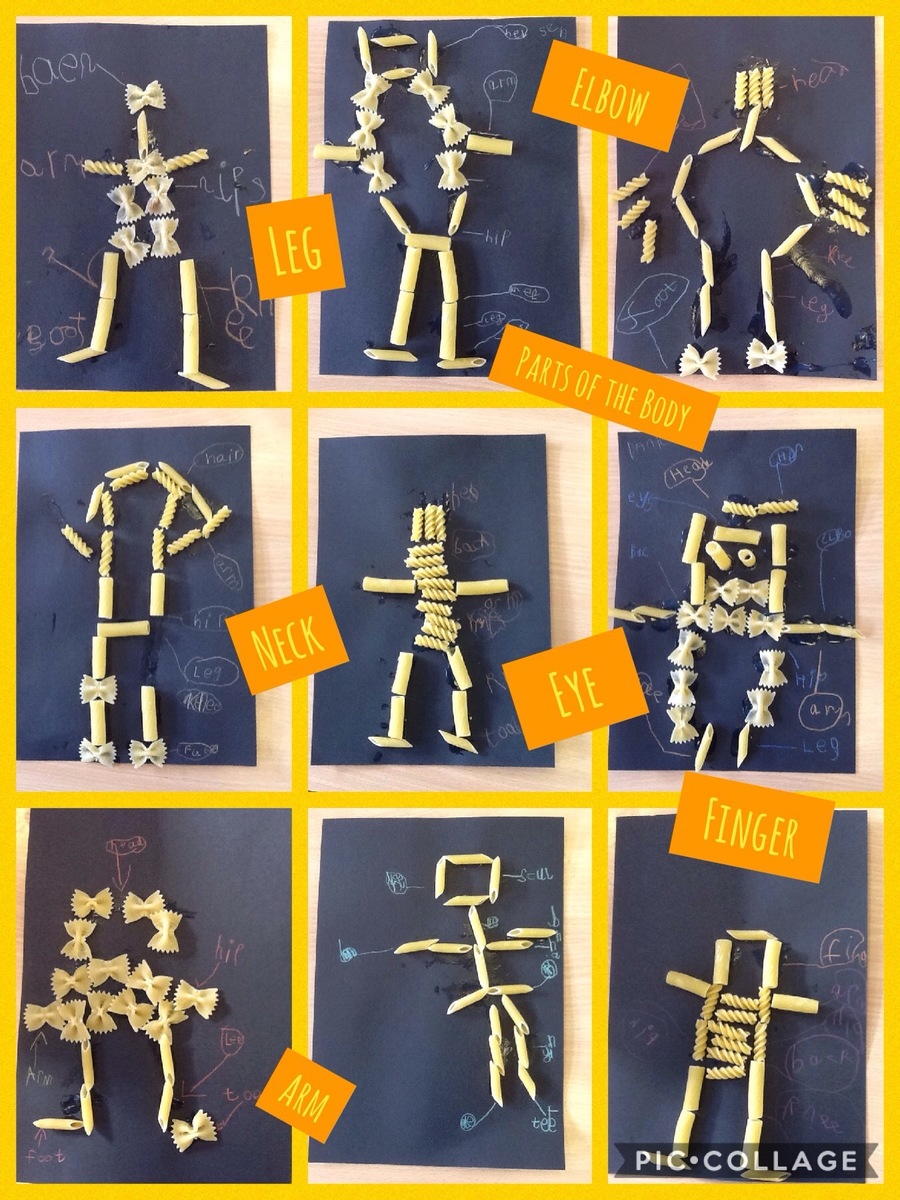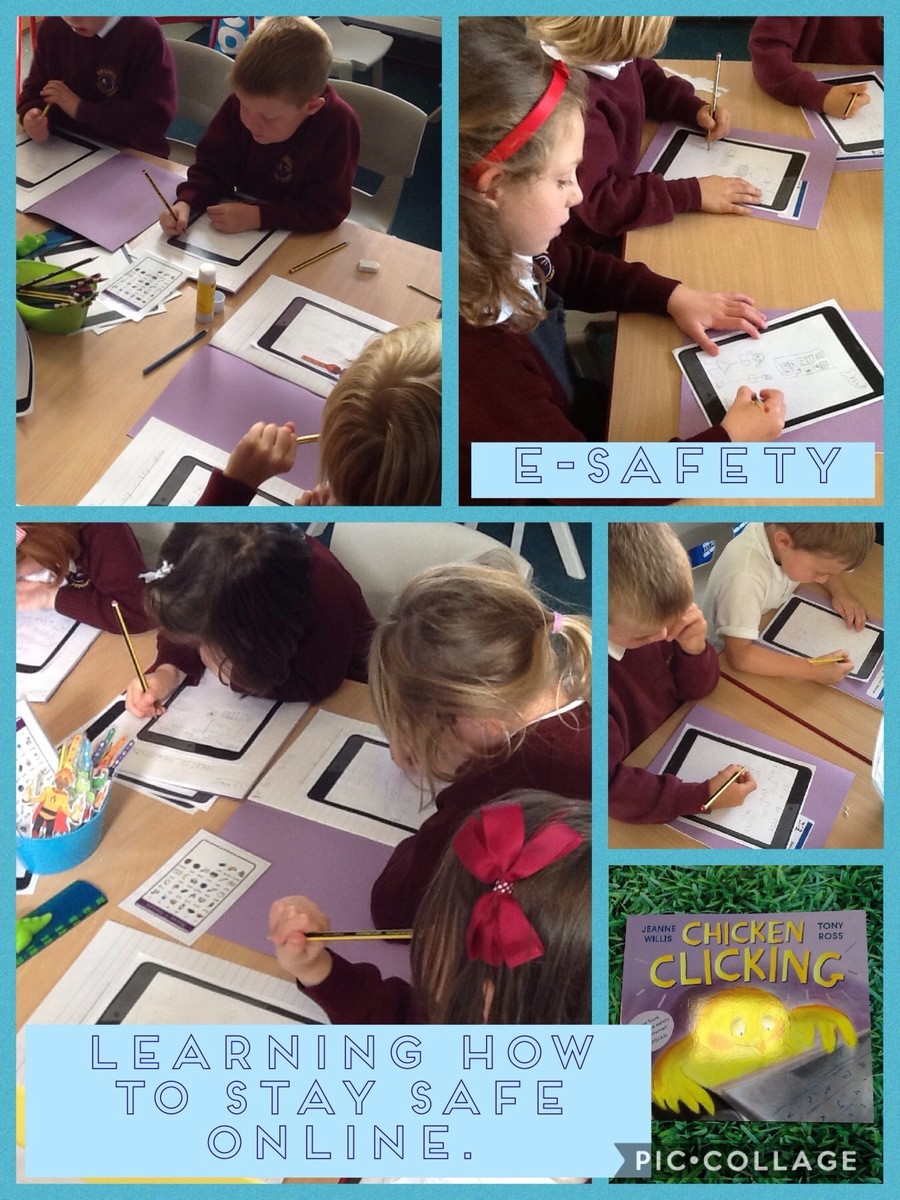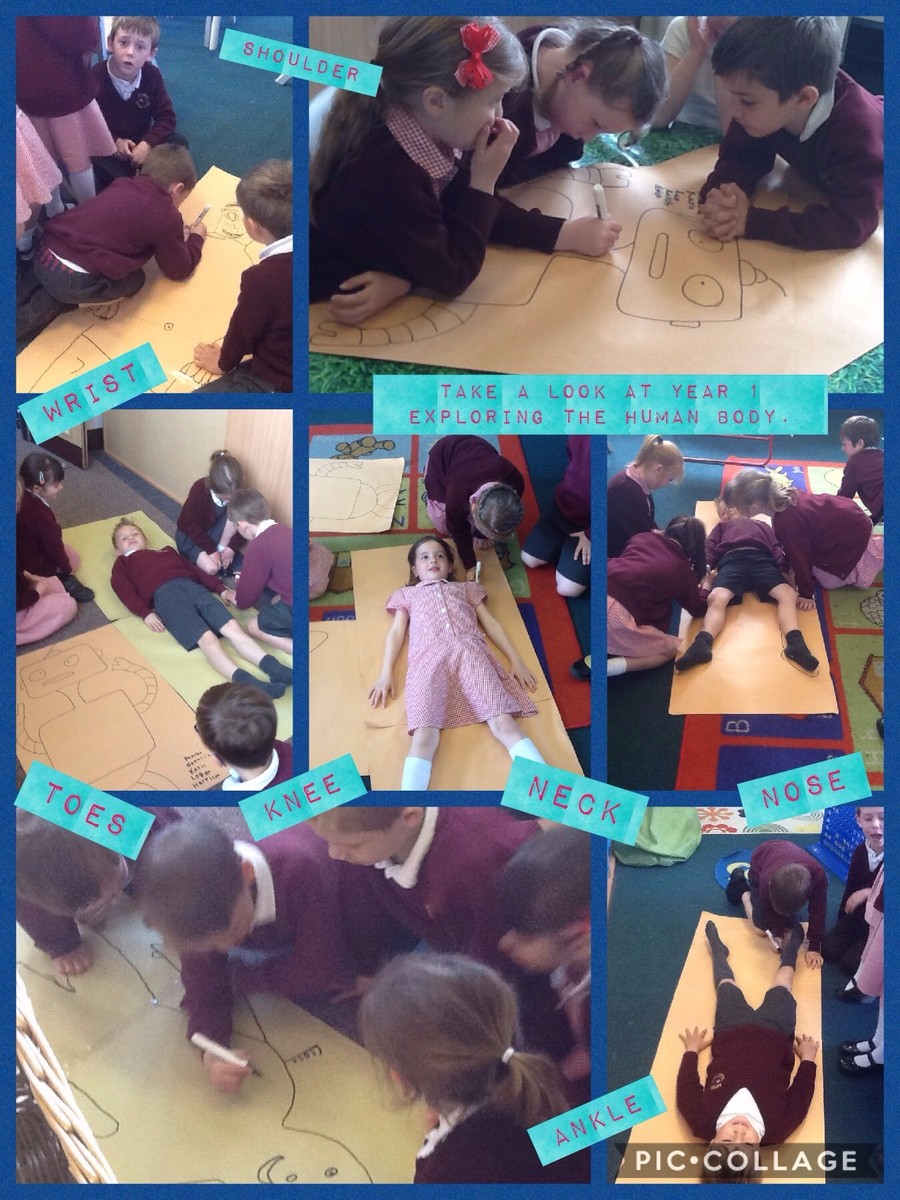 Take a look at Year 1's visit to St Cuthbert's church. The children got to go to places that nobody else goes! They went up into the balcony, the bellfry where they ring the church bells, up onto the altar and even Max had a turn at being baptised at the font by Alison. After the tour around the church and looking at the beautiful stain glass windows, we then had to find clues around the church about the Easter story. Once we had found all the clues, we made Easter crosses. A very interesting morning indeed!
Click here to find out what fantastic activities your child has been participating in during Book Week.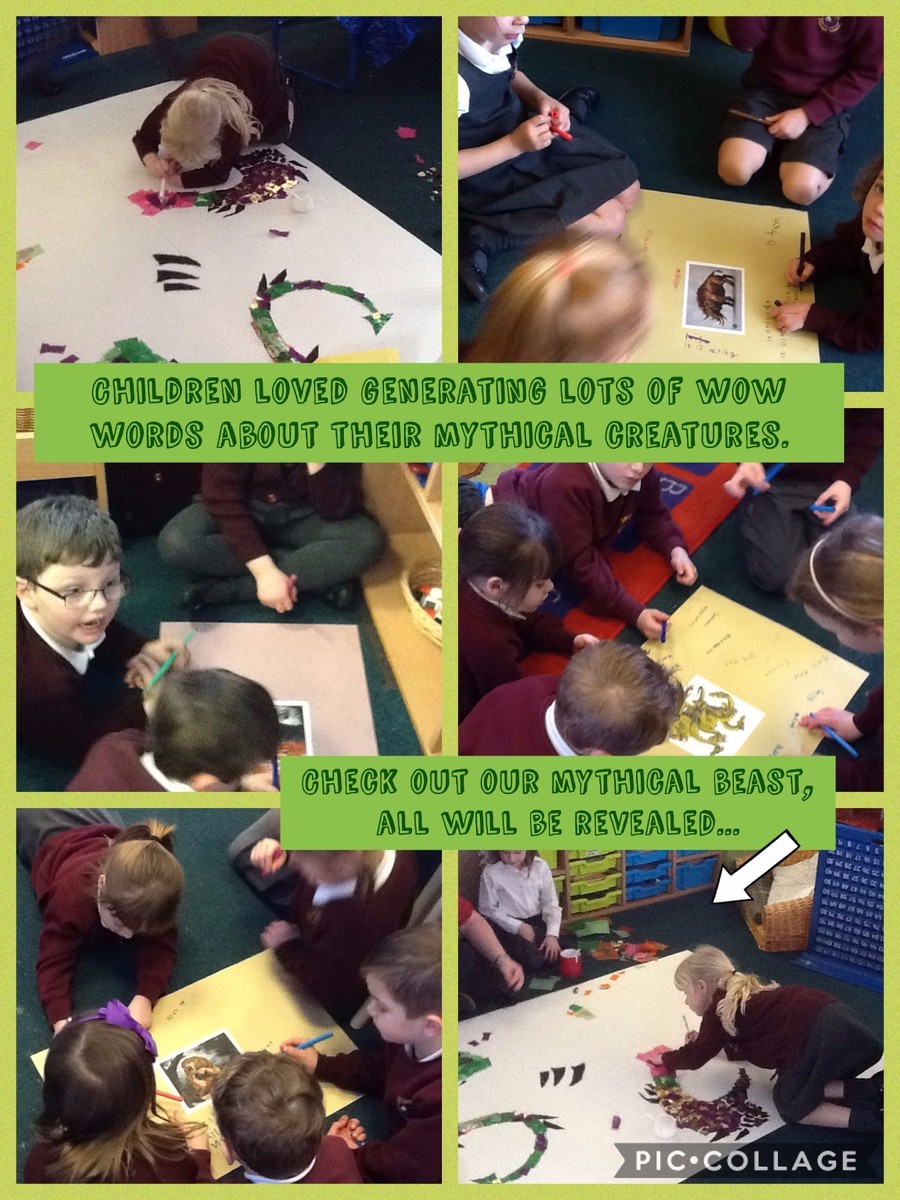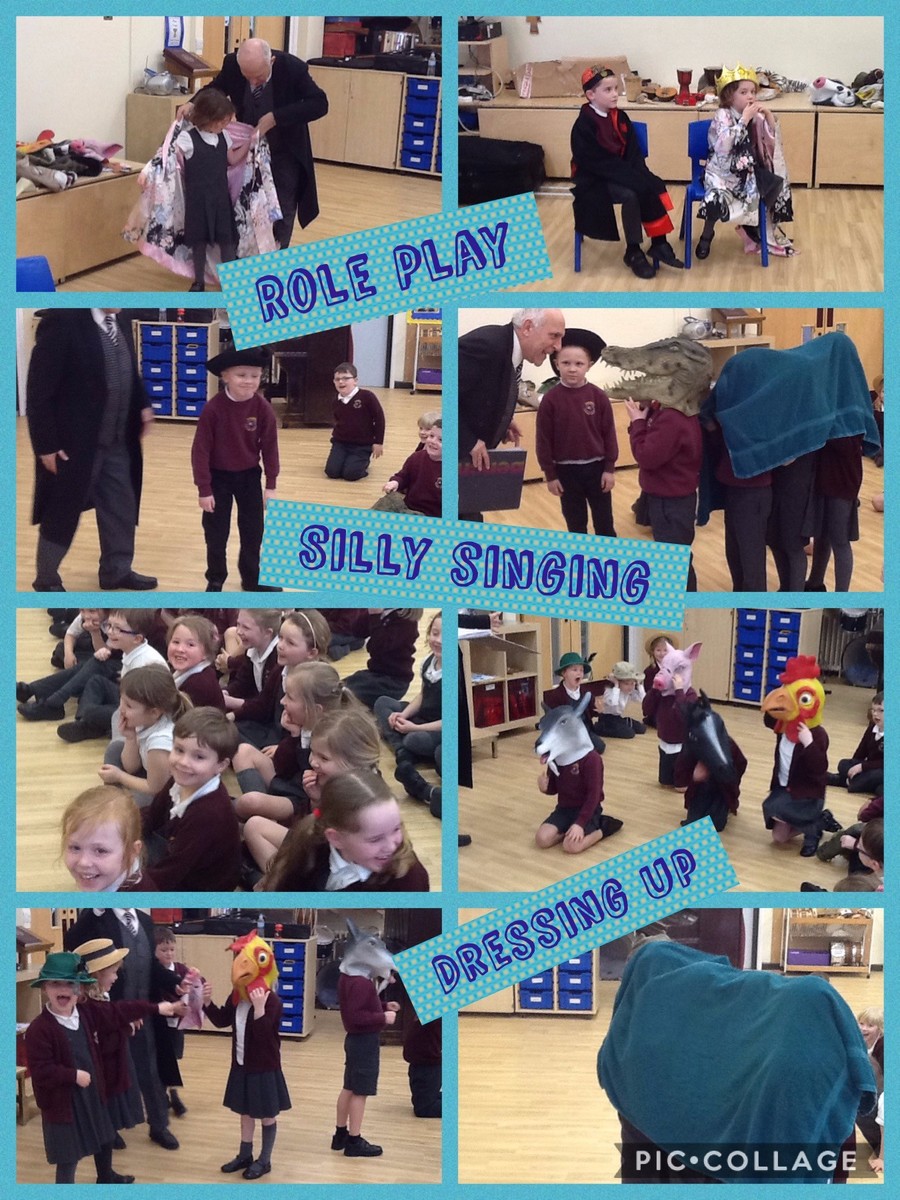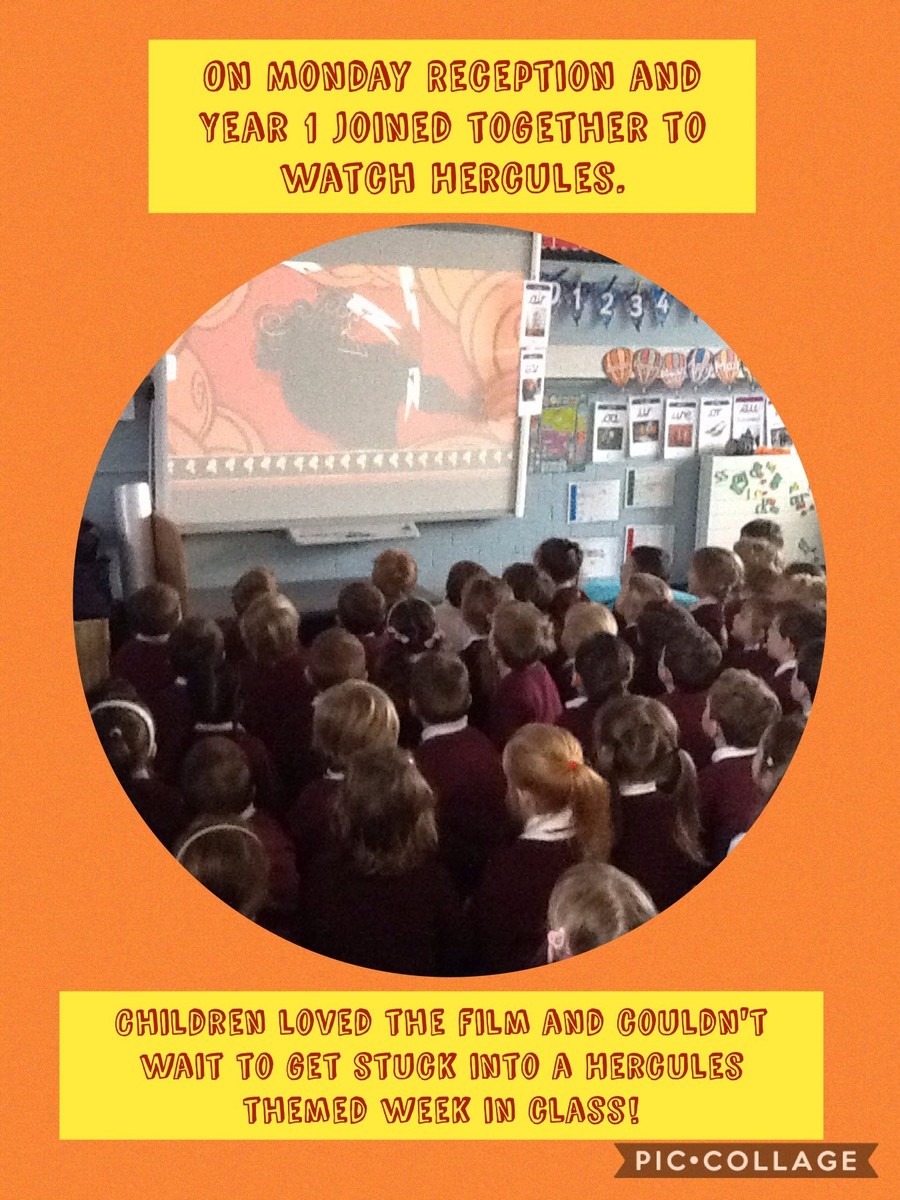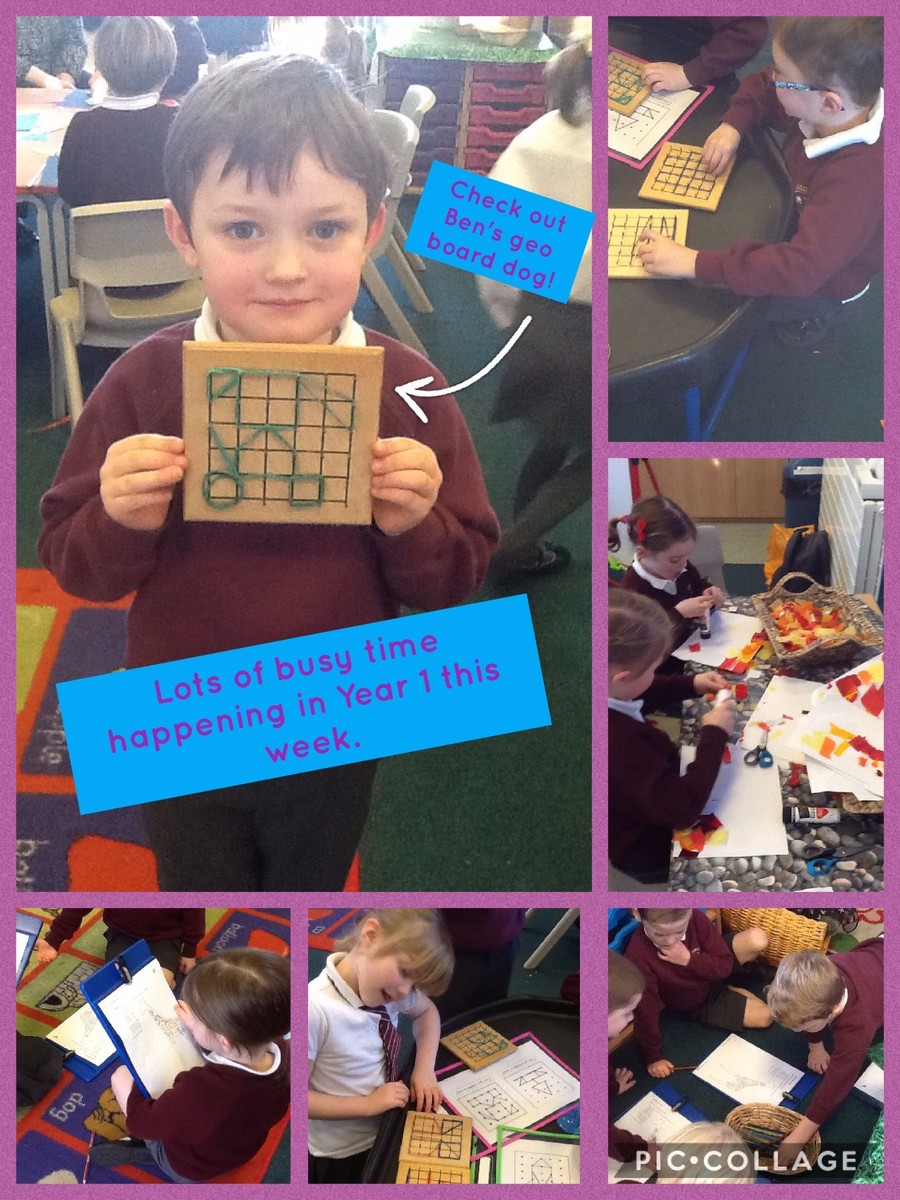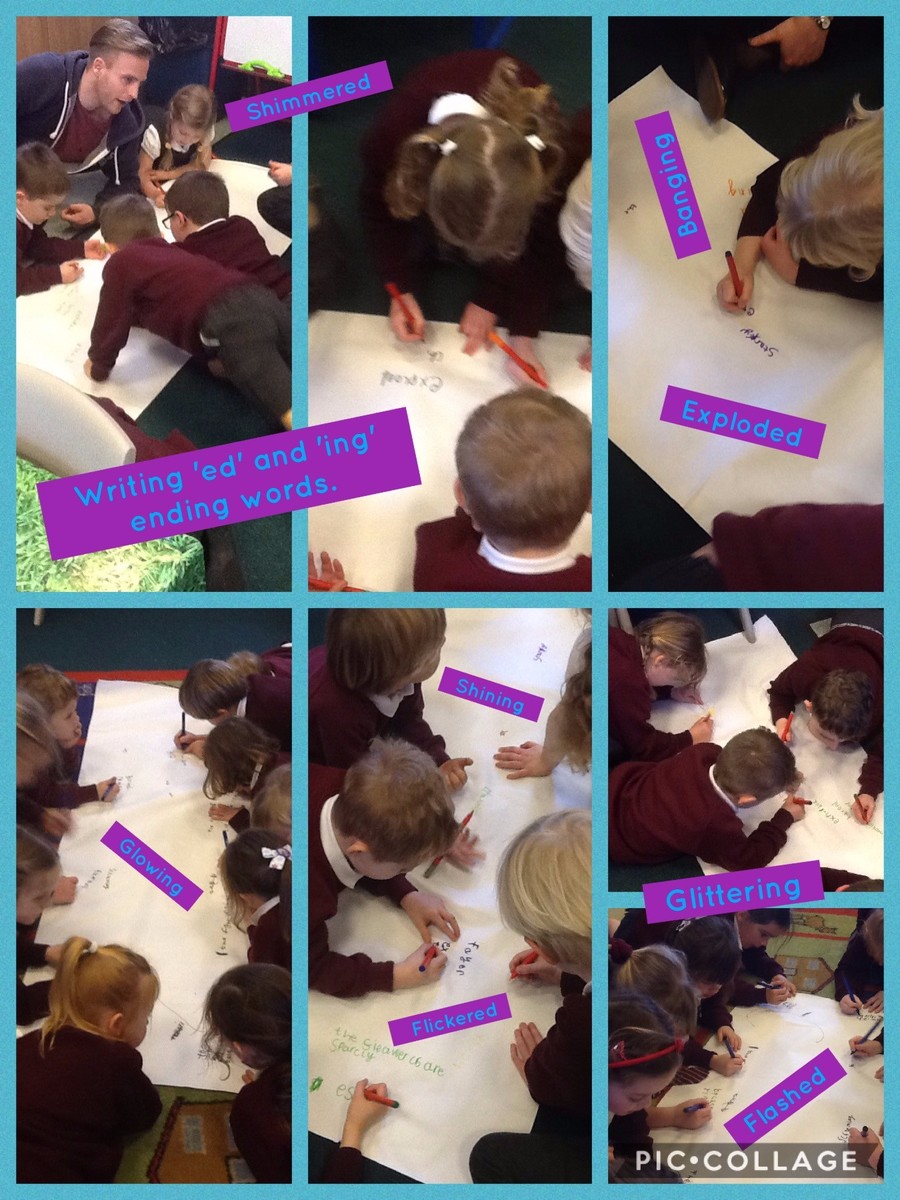 This week Year One went on a visit to the Museum of Liverpool. As you can see from the pictures below, we had an amazing time exploring the museum and investigating old and new toys. At the beginning of the day we explored the museum and too our surprise we were greeted by a gigantic Santa Clause at the front of the museum. Our spirits were already high and as you can imagine this made them even higher!
After a quick look around it was already time for our workshop with Sarah. Sarah greeted us with a warm welcome and began to teach us about historical timelines. We then had to go and find the toys Sarah had introduced us to on the timeline. They were a wooden doll, jacks and a knitted ball. We spotted them all in the museum! Then off we went into another room which was full of old and new toys. Our eyes lit up with excitement! Before we could explore the toys, Sarah tested our knowledge and asked us to sort her toy box out. They were all muddled up! We were very good at this and were able to tell the difference between old and new toys from the materials they were made from.
Next it was time for some fun. We performed puppet shows for our friends, dressed up in different outfits, played with old toys our grandparents would of played with, built train tracks and explored old and new dolls. We had so much fun, we didn't want it to end. By this point we were hungry though, so off we went for some lunch. Afterwards we just had time to explore the top floor of the museum and buy our souvenirs from the gift shop. In all we had a fantastic trip, we just can't wait to find out where Miss Bradley will take us next!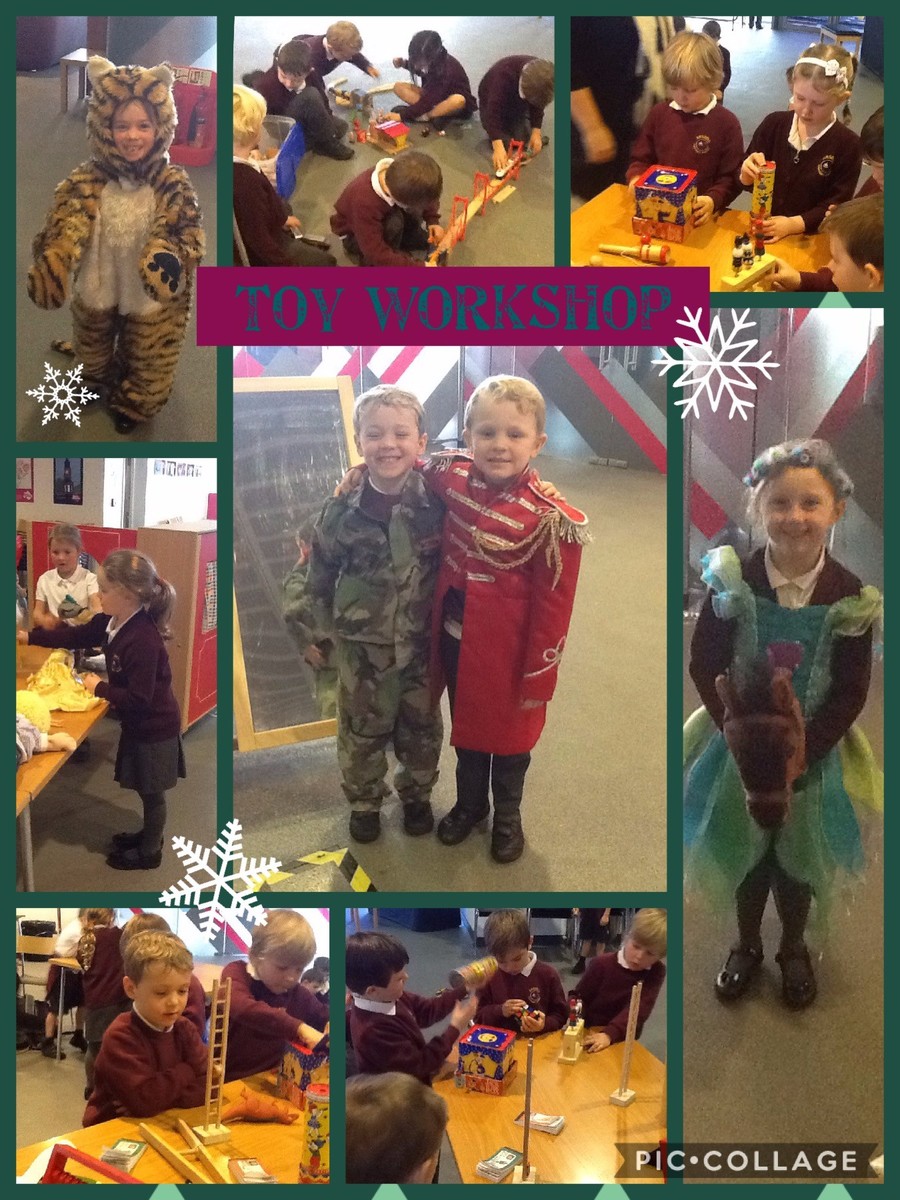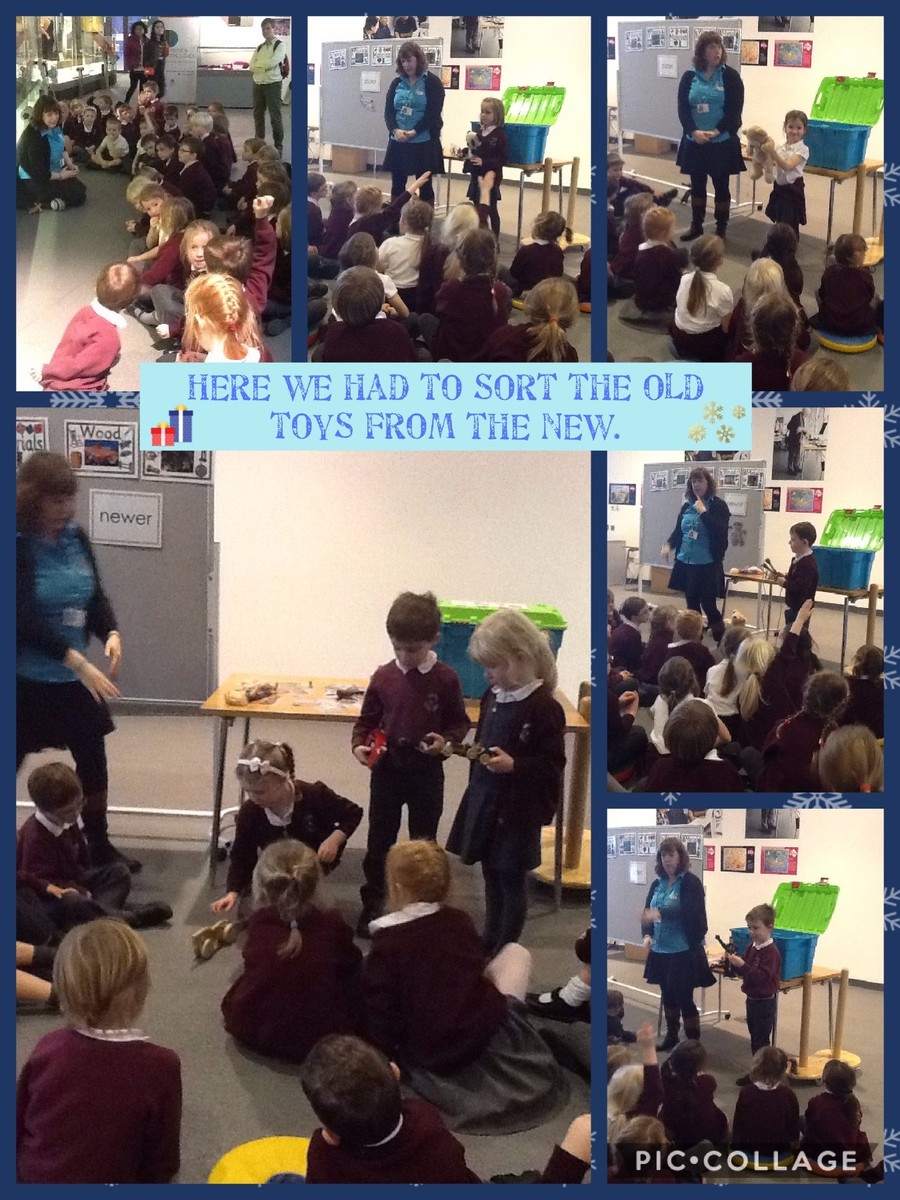 Once the clay had dried it was time to paint our animal models. Using acrylic paint and thin brushes we carefully painted the models remembering to add all the tiny details. This took lots of concentration!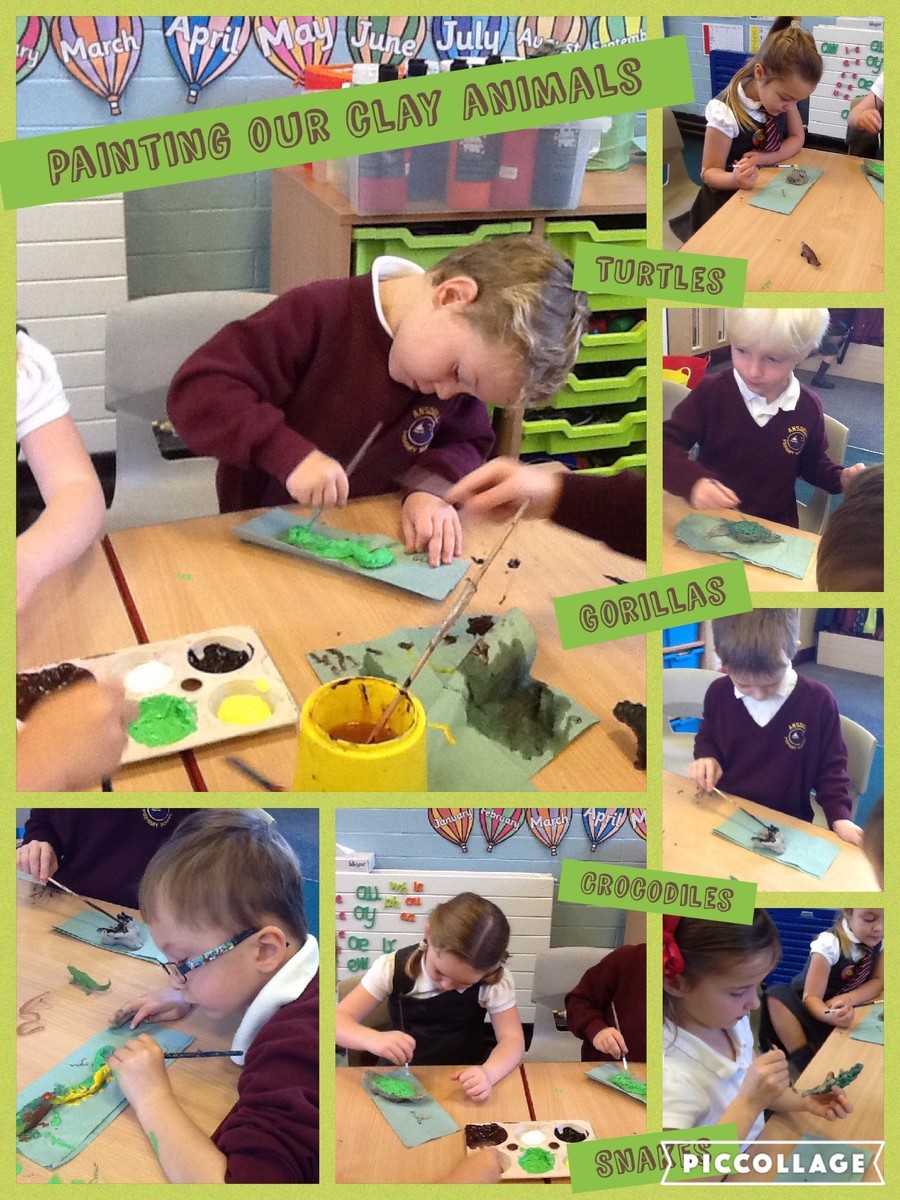 Following on from a brilliant performance by Lazy Mondays it was time to get our hands dirty. Throughout this half term we have been learning all about animals, so what better way to round off the half term with some clay modelling! Here we are using our fine motor skills to manipulate the clay to look like some of our favourite animals. We used tools to create scores and patterns in the clay and joined the different parts together using 'slip'. Phew! All in a days work!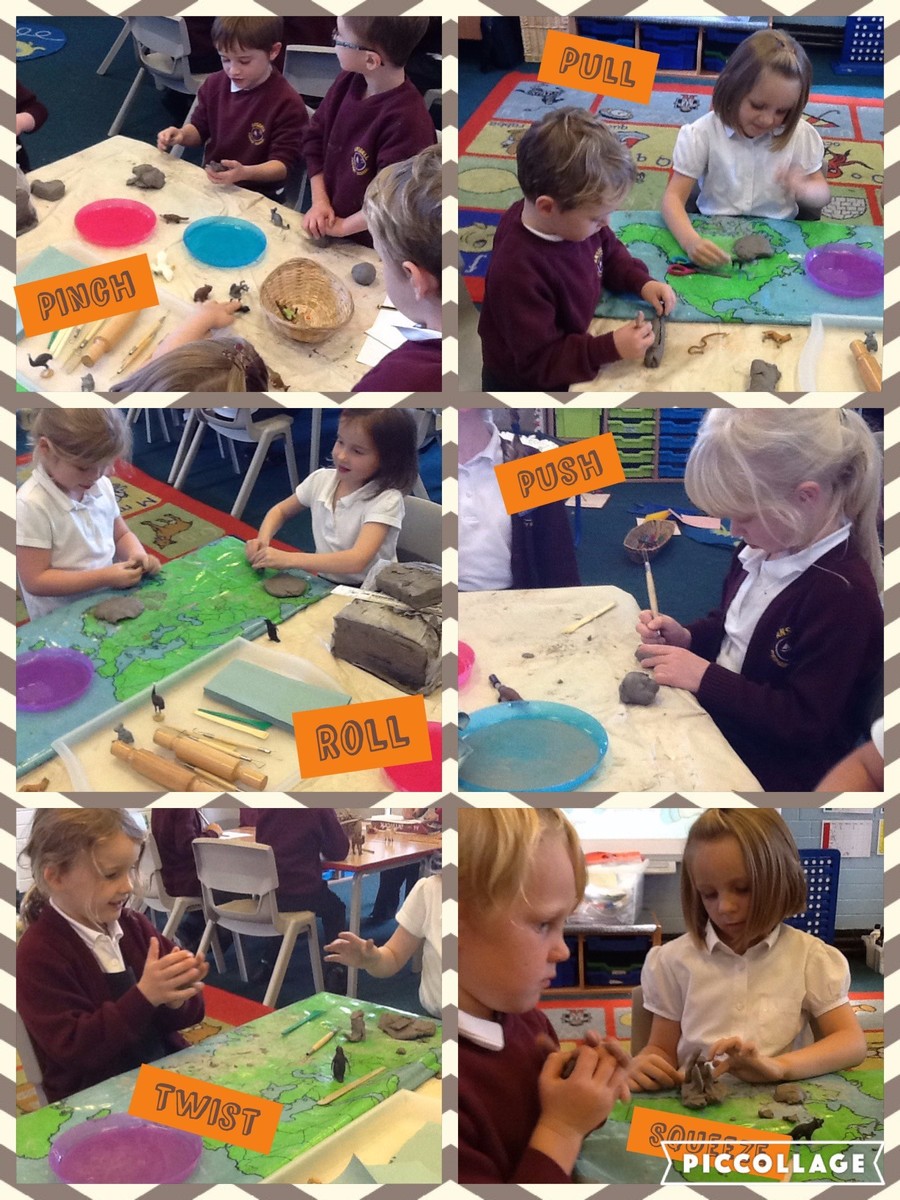 To kick start Creative Arts Week Lazy Mondays entertained us with a musical timeline through the ages. They sang and played music by Abba, Bob Marley, Lu Lu, Michael Jackson, Little Mix and much much more. We clapped, stomped our feet, danced and sang our hearts out. It was a very exciting start to the week!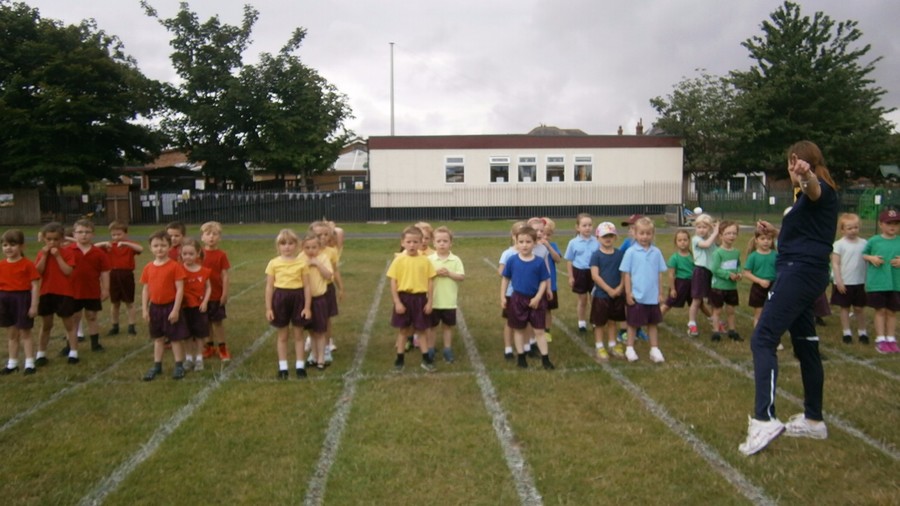 Wednesday 6th July 2016
Sports Day
It was so wonderful to see everyone in 1R Reception competing in all the different Sports Day events.
Each and every person should be really proud for giving a great performance, working as part of a team,
clapping and cheering to support each other's achievements
WELL DONE EVERYONE.
Tuesday 14th June 2016
Our Educational Visit to the 'Wild Boar Park'
As you can see from our photographs we had an amazing day out! We enjoyed feeding the lambs, holding the chicks, (don't be surprised if they ask Father Christmas for a chick!)learning about Wild Boars and other animals, looking at wild flowers, tractor/trailer ride through the wood, barrel ride through the park, playing on the park and having fun in the hay barn!! It was fantastic and I am sure they have lots of stories to tell you.
Science week
We started the week visiting each class in the infants and had fun investigating different materials. In our class we made slime and a bubbly lava lamp. Mrs Welch impressed us with exploding cola!! We also had a visit from 'Bob' the stickman. He showed us how to join canes using elastic bands. We became so good at this we made lots of triangles and put them together to make one large pyramid!!
This week we also designed and made fruit salads. We practised slicing, peeling and juicing different fruits. The children enjoyed eating their fruit salads and evaluating how yummy they were!!
Finally we continued to look at our different beans to see how much they had grown. They are growing at a very fast rate and soon we will plant them in out outside garden.
Monday 16th May
We have had a busy week measuring ! On Monday we had to fill up different containers with different amounts of water. We also had to read scales and work out how much water was in the measuring jugs. We had fun getting wet and getting red hands!!!
We also had fun measuring each other. We measured and compared leg length, arm length, head circumference, hand span and lots more body parts!
We are having fun with our planting topic. We looked again at our beans to see how much they have grown. The French bean has over taken the runner bean! Come on pea!! How tall has your sunflower grown? We also made our grass seed hedgehogs and so we are now waiting to see if they grow spines. We are also growing grass seed in one of our tuff spots so we can use it for our small world.
In assembly this Thursday we had DJ Woody showing off on his decks. The children loved his music and enjoyed moving their bodies to his music!
Monday 9th May
Wow, on Monday we were amazed at how tall our Runner bean had grown. They must have liked the sunshine we had over the weekend. We looked at all the beans and Year 1 measured them in cms and Reception measured how many bricks tall they were. We talked a lot about plants this week and drew labelled diagrams naming the parts of the plant. In maths Reception learned how to double numbers whilst Year 1 were busy telling the time to the hour and half hour.
Tuesday 3rd May
This week was so much fun! On Wednesday and Thursday the children went on an aeroplane and visited four different continents. The teachers also had fun pretending to be cabin crew!! In South America the children were in a samba band and turned a shoe box into an Amazon Rainforest, in Asia the children learned 'Bollywood' dancing and painted willow plates. In Africa the children enjoyed drumming and painting African safari pictures and finally in Australia the children enjoyed turning their hand at 'Aboriginal' style paintings and learning the Haka. Ask your child all about it as it was heaps of fun!
Monday 25th April
This half term we are learning about 'plants'. This week we have had fun following instructions to plant our own sunflower. We have also planted different types of beans and we are going to see which bean grows the tallest!
Monday 4th April
This week, as usual, has been very busy. It was a fun week but sad at the same time as we had to say goodbye to Mrs Batty who was retiring. We made clay pirate coins in art.....we think there must be a technique as the clay kept sticking to the table!!! At the end of the week to celebrate our pirate topic coming to an end we had a pirate day. The children all came dressed up as pirates. In the morning we all made sandwiches and decorated biscuits for the party. In the afternoon we had a pirate obstacle course where we had to walk planks, jump over deck, find treasure and dive under water! We were certainly ready for our party food at the end of the day. Wow, what a busy half term we have had. Looking forward to more fun and laughter after our 2 week holiday.
Tuesday 29th March
This week we have been practising for our class assembly. We each had a sentence to learn and a poem to recite and some pirate songs to learn. We performed it on Wednesday in front of our parents and we were superb. Miss Holman and Mrs Wilkinson were so proud!
Monday 21st March
This week we have been thinking about 'Easter'. We have been learning about Jesus in the Easter story, making Easter cards and Easter baskets. Miss Holman wrote clues for an Easter Egg hunt and then we had a go at making up clues for other groups to find eggs. On Thursday we were so excited because we had a visit from the Easter bunny. We knew he had visited as while we were playing outside he filled up our baskets!
Monday 14th March
Pirates ahoy! This week the children have enjoyed the pirate themed small world area acting out stories whilst moving the figures. The Reception children had to hunt for pieces of treasure(balls) around the playground and count how many pieces of gold they found! The Reception children have been focusing on writing teen numbers. We also had fun working in groups to paint and collage pirates. We created treasure maps and even included a key using the symbols used on our map.
Monday 7th March
This week we continued our pirate theme. Children enjoyed threading beads and pasta for the treasure chest, making gold coins out of card, rolling card to make telescopes and tearing and staining paper to make treasure maps.
In R.E we read about Moses and the 10 disasters. We also learned about the Jewish celebration
'Pass Over'.
Monday 29th February
This week Reception had an opportunity to learn football skills with Mr Rimmer while the Year 1's were inside doing gymnastics. The children also enjoyed role playing in our desert island and pretending to be pirates.
This week was also 'Book Week'. The children enjoyed reciting Nursery Rhymes and making moving pictures that had levers and sliders. On Friday we had a visiting poet who read us some of her poems and told us how she became interested in writing poetry. The children also dressed up as a character from a nursery rhyme and enjoyed showing off their costumes to each other.
Monday 22nd February
This week we were really lucky as Mr Rimmer came in and took the Year 1's for football skills. The children enjoyed dribbling the ball and trying to score goals. Reception were inside practicing different ways to travelling, balancing and jumping off gym equipment. In Math's we were learning about 3.D shapes. We went on a walk in and around school looking for objects that were cubes, cuboids, spheres and cylinders. We also made different 3.D shapes using lolly pop sticks and had fun playing the 3.D memory game.
Week of the 8th February
This week was particularly busy. We enjoyed learning about the Chinese New Year. We tried noodles, spring rolls, prawn crackers and soya sauce and we made fortune cookies too. On Shrove Tuesday we had pancakes with syrup during snack and chat time. We also managed to find time to visit the co-op supermarket to buy the ingredients for our fortune cookies. While we were there we looked at prices and used vocabulary such as money, coins, notes and change.
Week of the 18th January
Jack Frost visited us this week. We had fun watching Jack Frost's hand melt. The children were very interested and asked some very good questions. We also carried out lots of 'material' investigations. We sorted toys into groups according to the material they were made from, we sorted materials by how they felt and we looked at what happened to different materials when they were placed in water.
Week of the 11th January
We had fun playing with new board games which Father Christmas delivered to our class during our Christmas party. Thank you to all the parents who came in and made this possible.
We also enjoyed looking at old toys which our Mums and Dads enjoyed playing with when they were young children.
Week of the 4th January
This week we had fun getting messy. We enjoyed mixing different shades of blue, painting polar bears, penguins and icebergs. We also enjoyed listening to Mr Crossley telling us about his toys he played with as a child. We also enjoyed playing in our igloo and acting out stories.
Week of the 23rd November
This week we have been really busy practising our songs and dances for our Christmas nativity. The children are trying so hard to remember the lyrics and moves.
On Tuesday we also had a visit from the post master of Ansdell post office. He was interesting and we learned a lot about the journey of our letters and parcels. In the afternoon we walked to the post office and Mr Roberts showed us around the shop. It was very exciting because two groups got to see the postal van collecting the parcels and letters and one group got to see a postman collect the letters from the pillar box outside our school.
In Maths we have been talking about 2.D shapes, such as, circle, triangle, square, rectangle/oblong, pentagon, hexagon and octagon. If you go out this weekend then you and your child could look out for 2.D shapes in the environment.
Week of the 16th November
This week we have had fun in our post office. We have been writing letters to each other and writing labels for our parcels. We have also been learning about weight/mass. We have been weighing items using standard and non-standard units of measurements. Children may have fun at home weighing out ingredients to make a cake!
Week of the 9th November
As always the children have had a very busy week. On Monday we had 'The power of one ' assembly'. Two ladies came in and talked about the meaning of bullying and acted out different scenarios. It was very powerful and had a very clear message.
On Tuesday we also watched and listened to a very moving Remembrance assembly by the Year 6 class. Back in class we talked some more about this subject and produced some really good writing.
Towards the end of the week we have been discussing the Hindu festival, 'Diwali'. The children listened to the story of 'Rama and Sita' and the Reception children made Diva lamps from salt dough and the Year One children made Diwali cards. During busy time the children have enjoyed creating 'Rangoli patterns' using glitter and chalk.
In maths we have been measuring. We were measuring items in the classroom with art straws, lollypop sticks, paperclips and we even measured envelopes from our role play area with 1cm bricks. At home you could measure items in you house with a non standard unit of measurement, such as, your hand span or your footstep.
Week of the 2nd November
Welcome back, we hope you had a lovely holiday. Our topic this half term is 'Celebrations'. This week we have been thinking about 'Guy Fawkes and The Gunpowder Plot'. The children have been measuring fireworks with cubes, making firework/bonfire pictures using paint and textured papers and writing their own acrostic poem. Outside the Reception children have had fun making a pretend bonfire. They enjoyed sitting around it and singing camp fire songs.
Week of the 19th October
We can't believe that we have come to the end of our first half term! The children have all settled well in the 1/R class and are making good relationships. They have worked hard this half term and have displayed enthusiasm towards their learning. If they are being the best they can possibly be, we cannot ask for anymore!
This week we have been paper weaving, making Halloween puppets, observational drawings of fruit, planting outside and lots more.
Happy Half term.
Week of the 12th October
This week we have enjoyed thinking about Harvest. We talked about where our food comes from and how it is grown. We have enjoyed baking flap jacks and bread rolls using key ingredients which were grown in our fields. On Thursday afternoon we had our Harvest feast. We ate not only our bread and flap jacks but tomatoes, carrots and pears grown in our school allotment. We finished the afternoon by having a barn dance in our classroom. I hope you enjoy our photos.
Week of the 5th October
MATHS MATHS MATHS!!!
AND
FUN FUN FUN!!!
We have enjoyed Math's week as we have been playing lots of maths games inside and out. We have also designed and made our own board games to play in class. On Thursday we had a super day visiting all the different teachers in the Infants who had organised different Maths activities, such as Maths trails in the environment, Maths in P.E and Maths in music. Not only have we been thinking about numbers and shapes but we have also been linking our maths to our Autumn theme. We sorted Autumn objects and created graphs. We also created great art work using the leaves. Keep on bringing in all the Autumn leaves, acorns and conkers.
Week ot the 28th September
Another fun week in the 1/R classroom!
On Monday we started to papier mache balloons for our 'Three Little Pigs' display. Most of us enjoyed getting our hands all sticky!
The Reception had a visit from the school nurse demonstrating good hand washing. Year One have been busy making a scarecrow with Mrs Cornforth.
Next week we will continue to plant out our winter pansies to spruce up our garden area.
Thank you for all the leaves, conkers and acorns. Keep bringing them in!!!
Next week is Maths week. We have lots of fun activities already planned.
Week of the 21st September
This week we have had fun planting winter pansies in our welly boots! Mrs Cornforth is in again next week for more gardening! I think you'll agree the wellies look very cute hanging in the 1/R garden.
The Reception have also got messy making porridge after reading the story of Goldilocks. They have also demonstrated superb team work by working together to paint 'Rapunzel ' in her tower.
Year 1 have been busy writing the story of Goldilocks and acting out the story in small groups.
Soon we will be doing lots of activities related to Autumn. Please bring in conkers, acorns, autuminal leaves for a nature table.
Spellings for Year 1 have been sent out and they will be tested on these words (in any order) next Thursday 1st October.
ext...
Week of the 14th September
The children have had fun this week exploring all the different areas of the classroom and the outside garden. As you'll see from the photographs they have been busy in our sweet shop using real money to buy sweets!
As the sun has been shining we were also outside planting daffodils, playing in the house and finding letters and numbers in the sand and a lot lot more!
In Literacy we have been reading and talking about traditional tales. The Year 1's acted out the story of Hansel and Gretel and the Reception made their very own giant from Jack and the Beanstalk.
Our topic is the local area. We have been discussing human and physical features that are in our town, such as Lytham Hall, Lytham windmill etc.
Hello, and welcome back everybody! I hope you all had a wonderful half term holiday. As we reach the last half term in R/1 I thought it was time to up the fun factor. The classroom has been transformed into the seaside. As you can see the role play is now an Ice-cream Parlour which has been a real hit with the children. Keep checking for more updates as the weeks progress. This half term we are going to be learning about habitats and our local environment.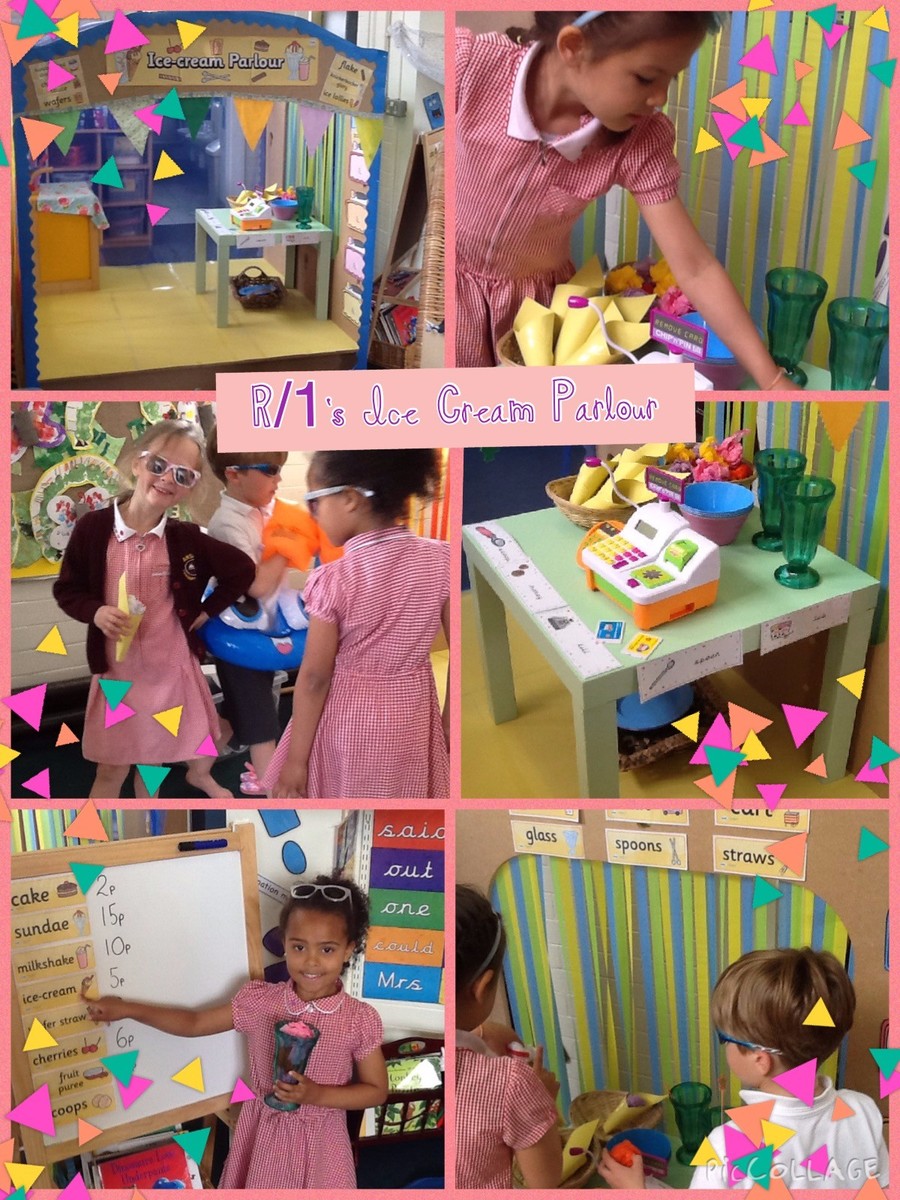 On Friday there was a special treat in store for KS1 and R/1 were so excited as it had been kept a secret all week. On entering the hall the children found out that the Creepy Crawly Roadshow had to come to visit their school. The children were much braver than I was as you can see! The children were given the opportunity to hold different insects and reptiles and have photo's taken with them. It was a lovely end to half term!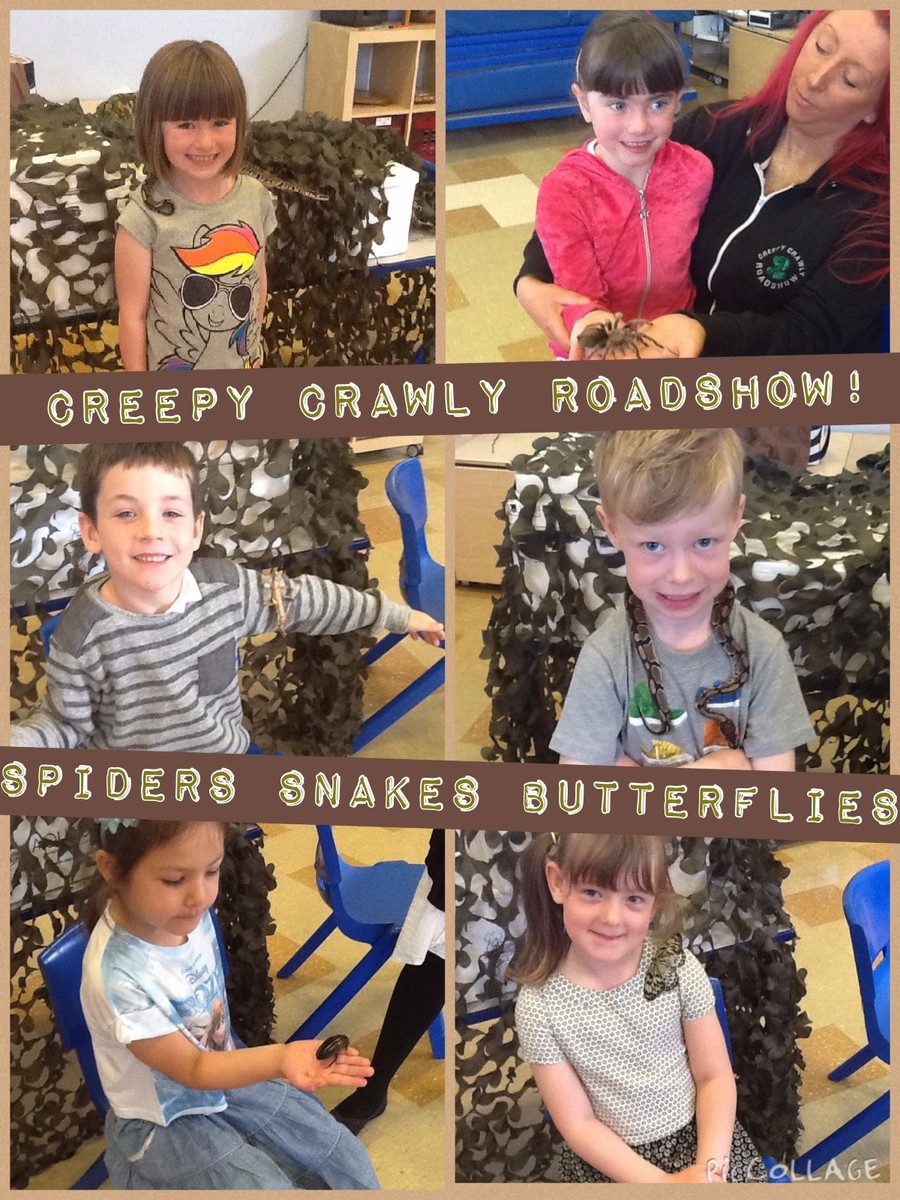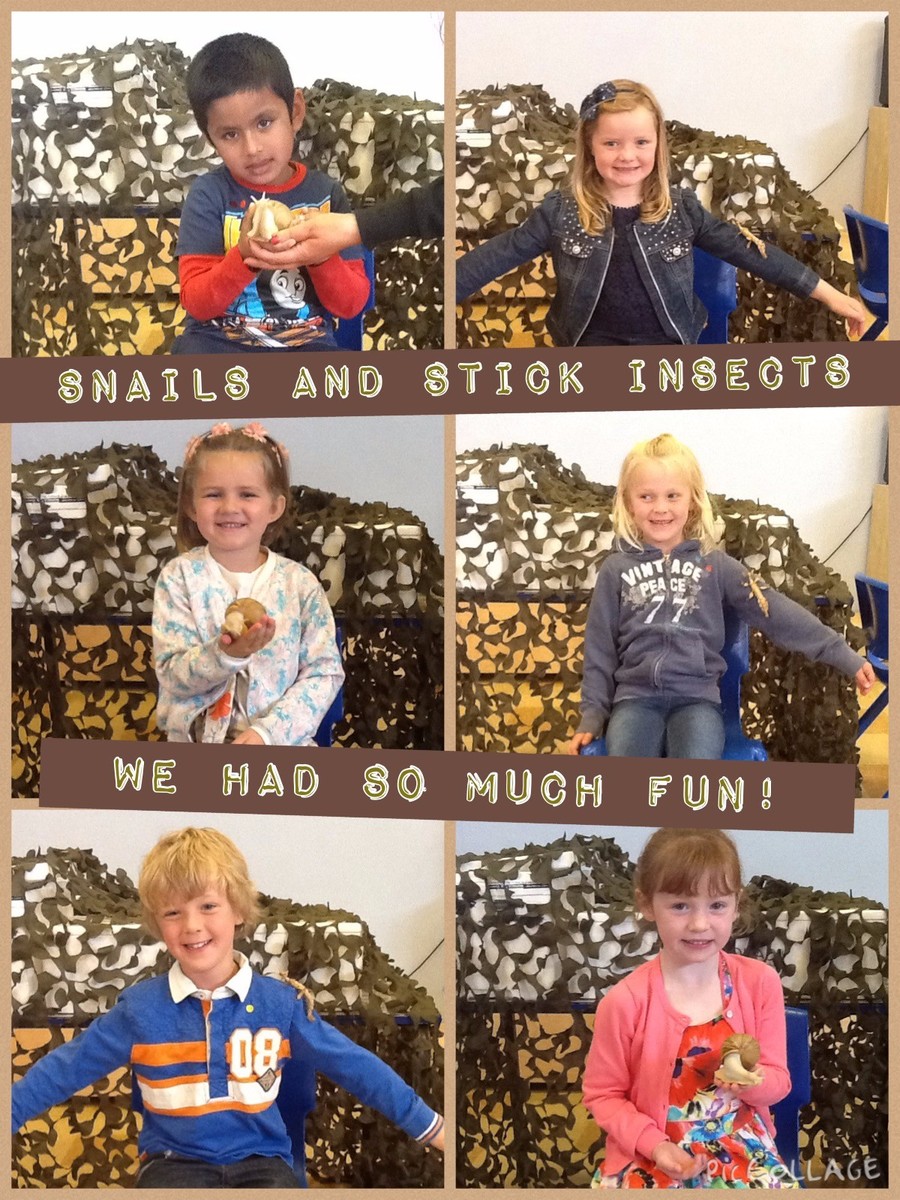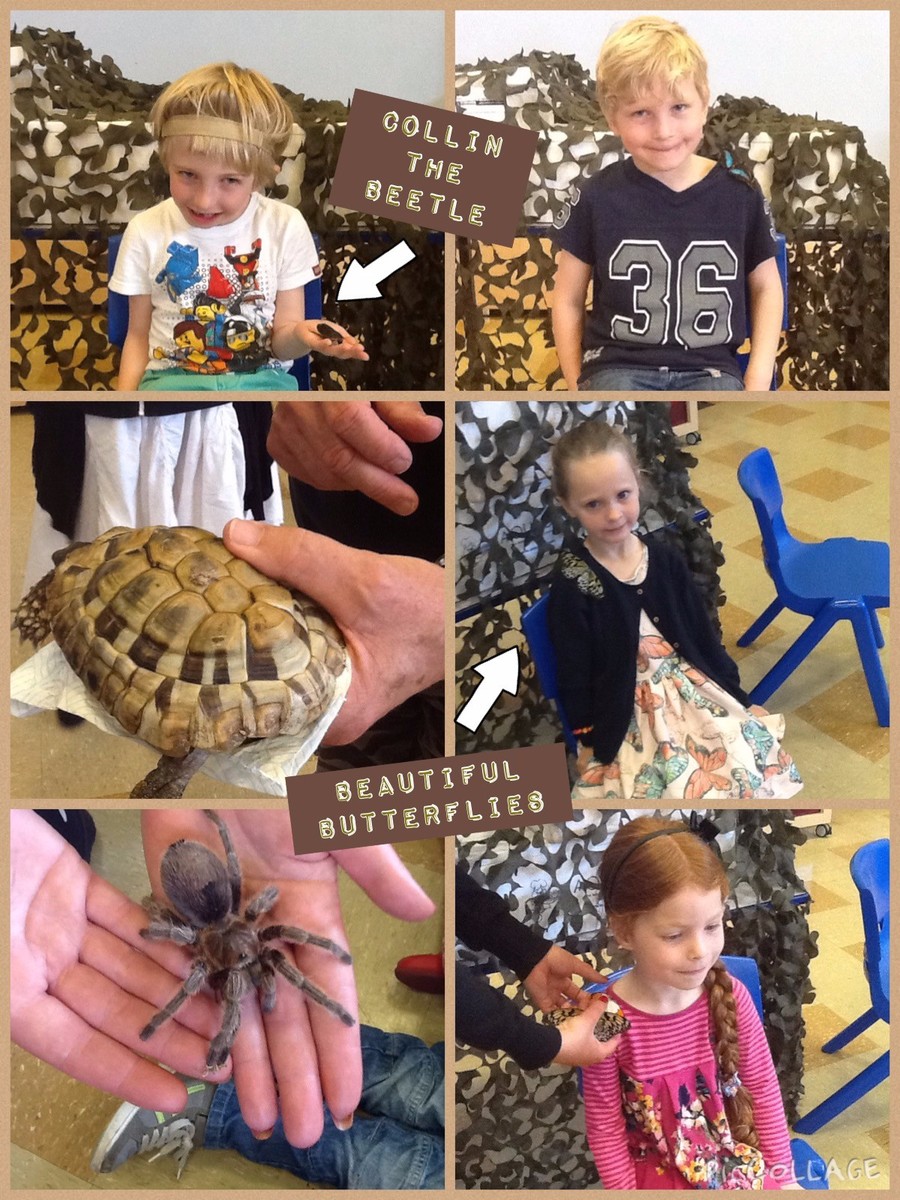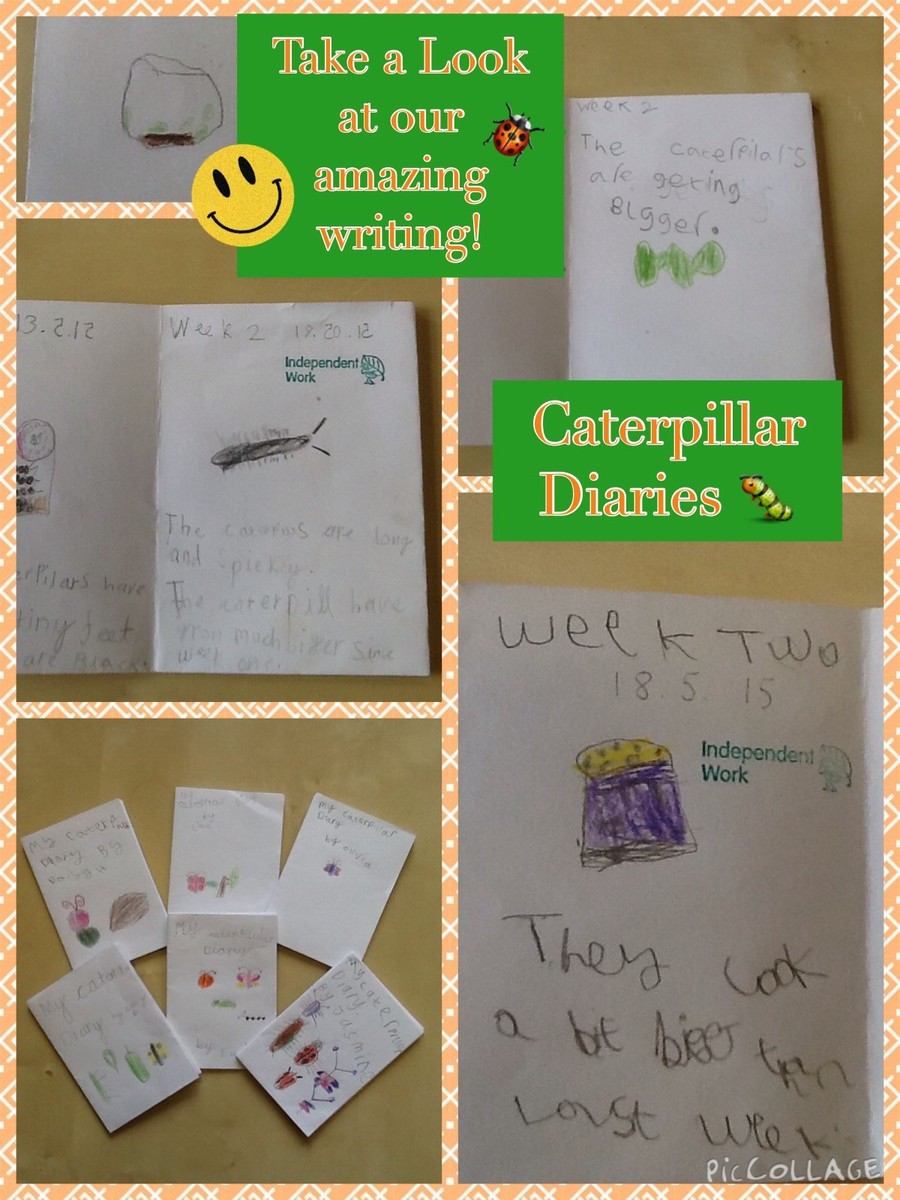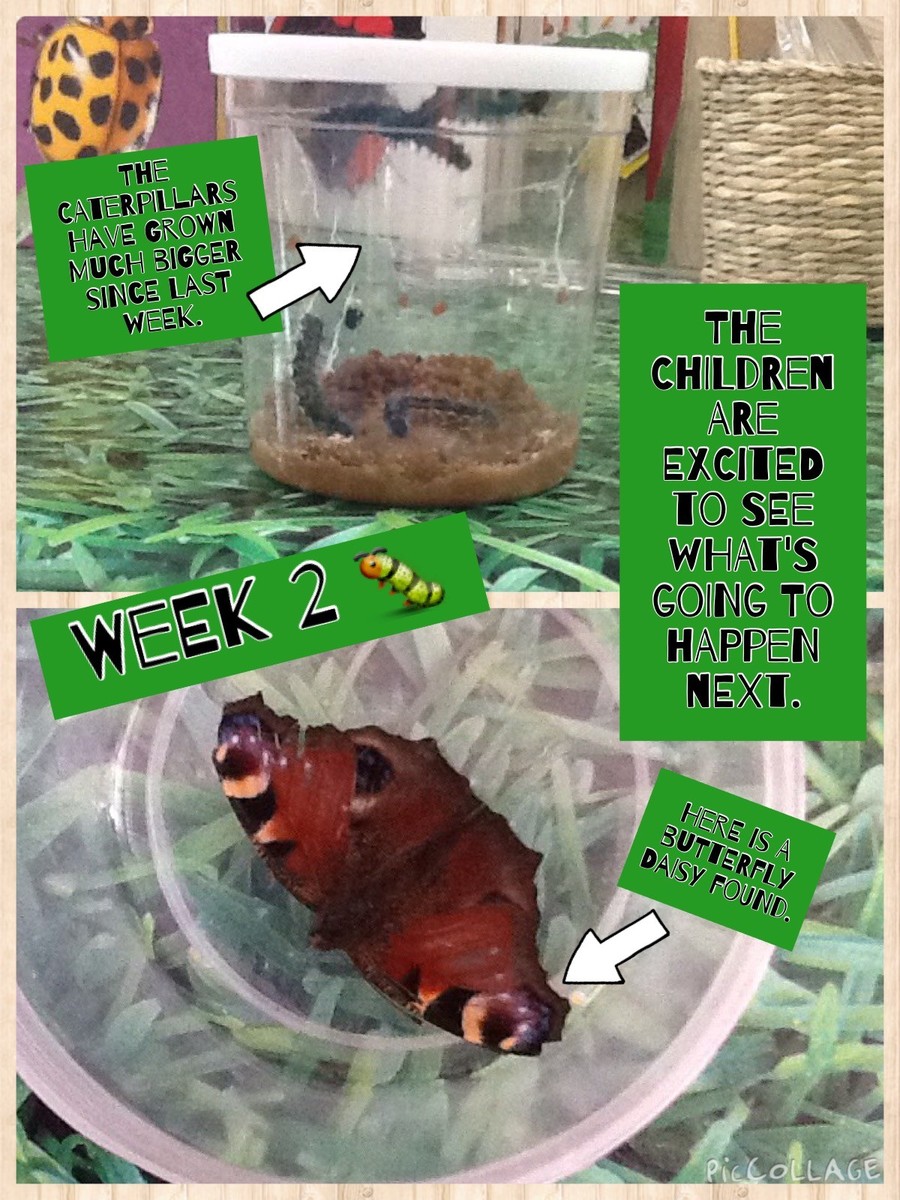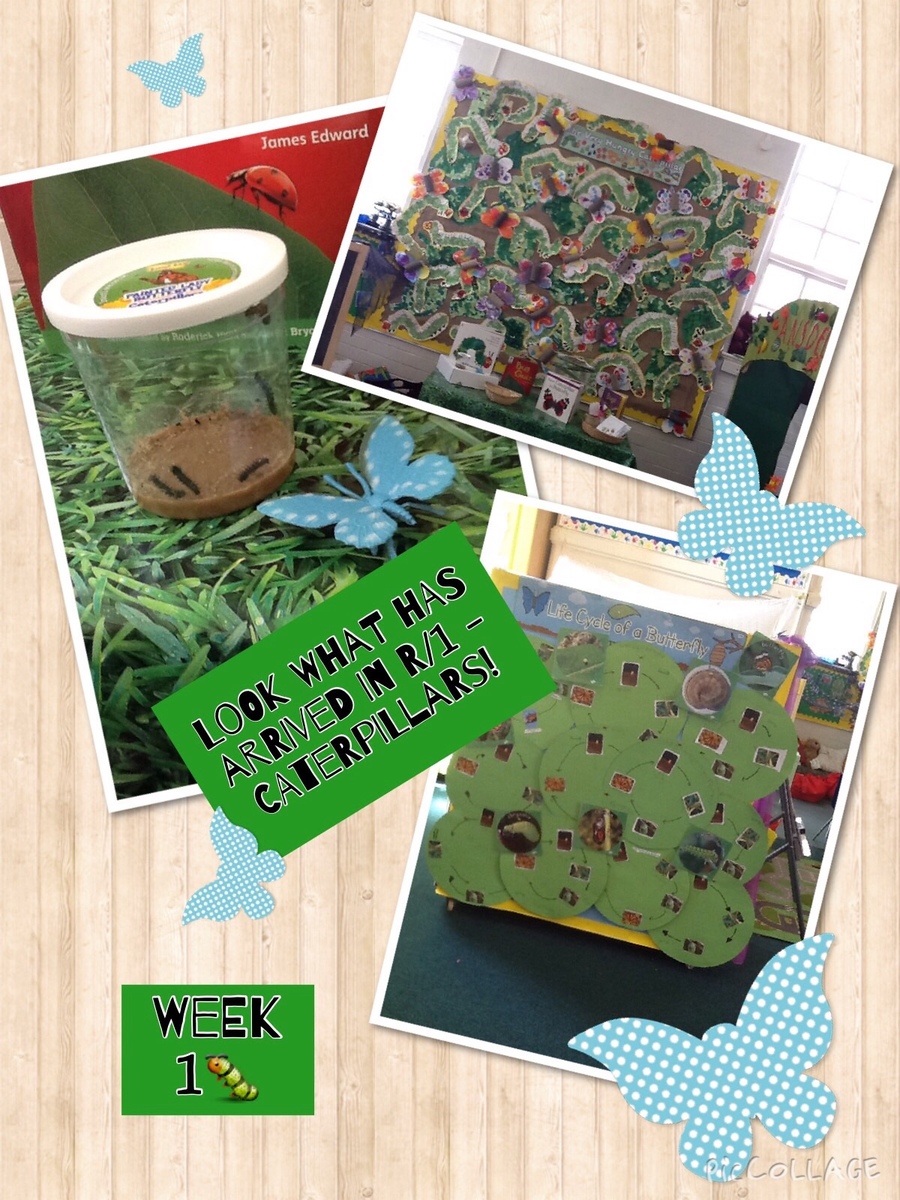 On Wednesday R/1 had lots of fun making strawberry and banana smoothies! They learned skills such as; measuring capacity, reading scales, moving and handling equipment safely, instructional language and units of measurement. The children have then gone on to write superb instructions. Keep checking for updates and they will be there for you to follow at home.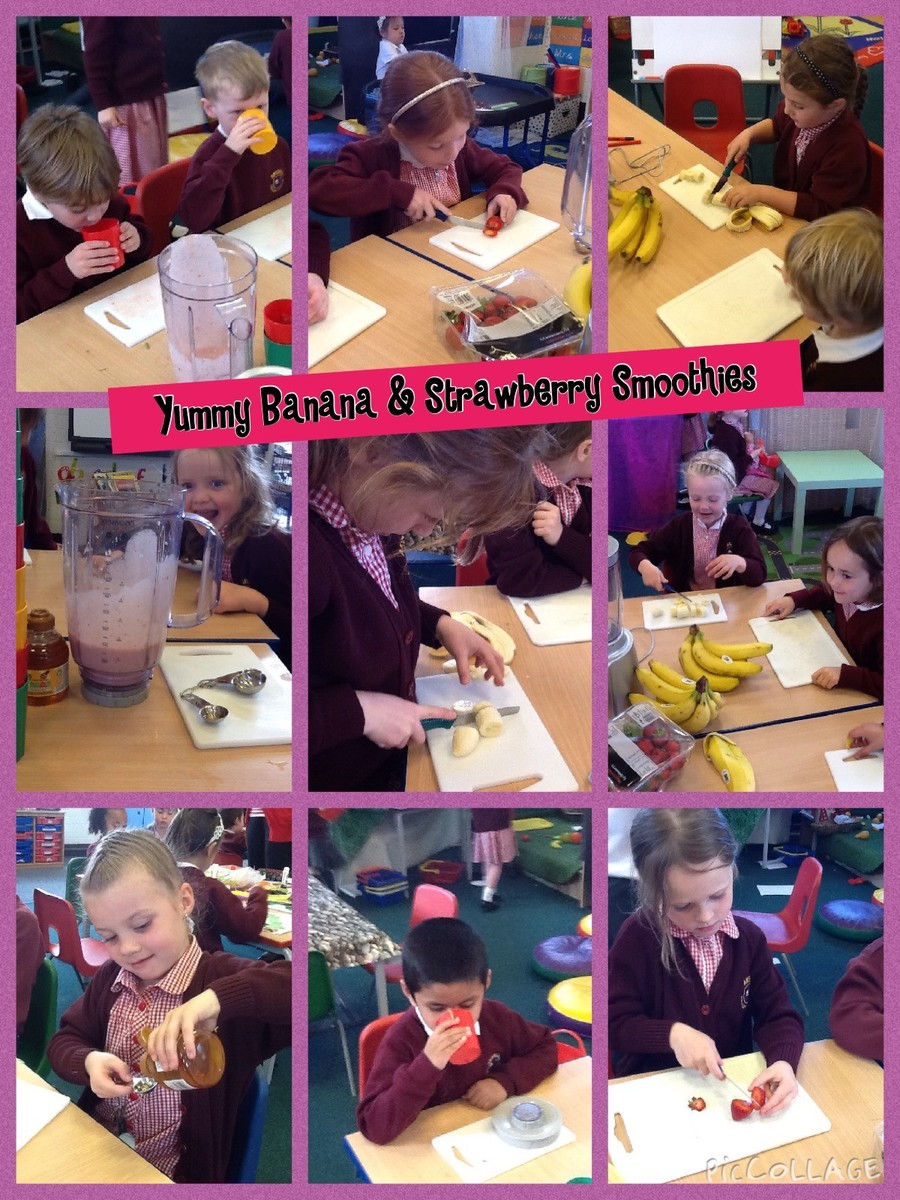 On Tuesday the children had lots of fun in outdoor play. They used their phonics knowledge to practice using the sounds 'ay' and 'a_e' when building sentences independently on the blackboards. (Even if it was a little windy!)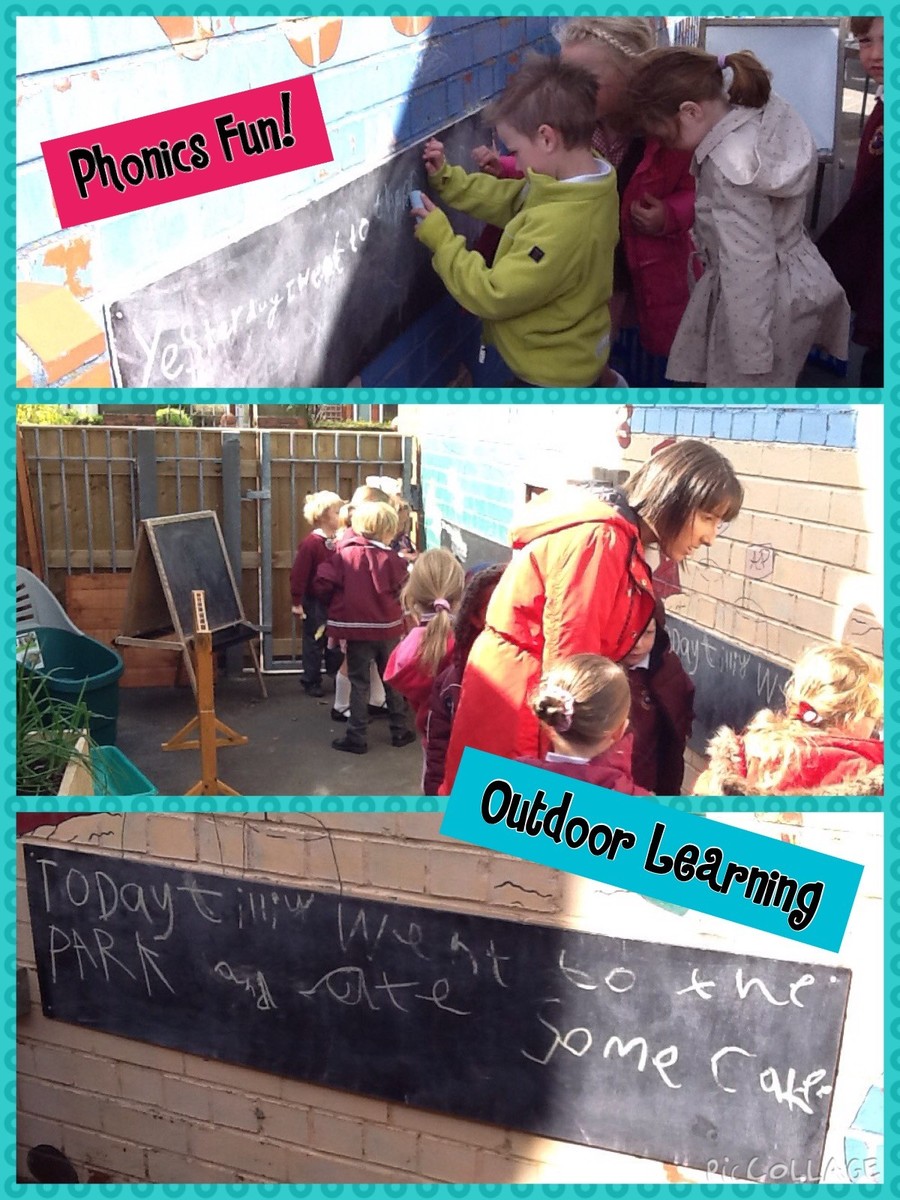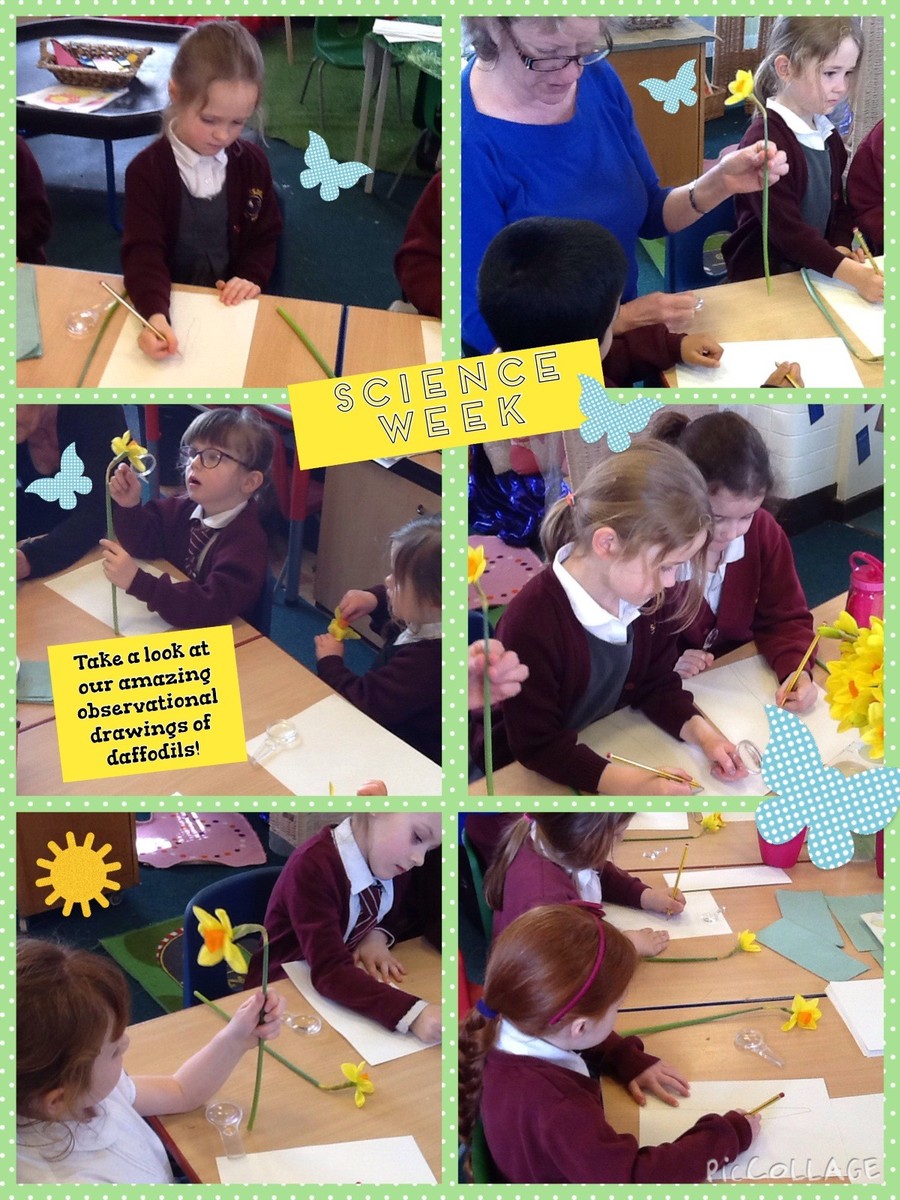 RED NOSE DAY 2015 - 'MAKE YOUR FACE FUNNY FOR MONEY'
R1 were in fits of giggles when they walked into school this morning and this came as no surprise as in traditional Red Nose Day fashion the children had made a tremendous effort in making their faces funny for money. So another BIG BIG thank you for your donations and support this Red Nose Day. The children had a blast as you can see.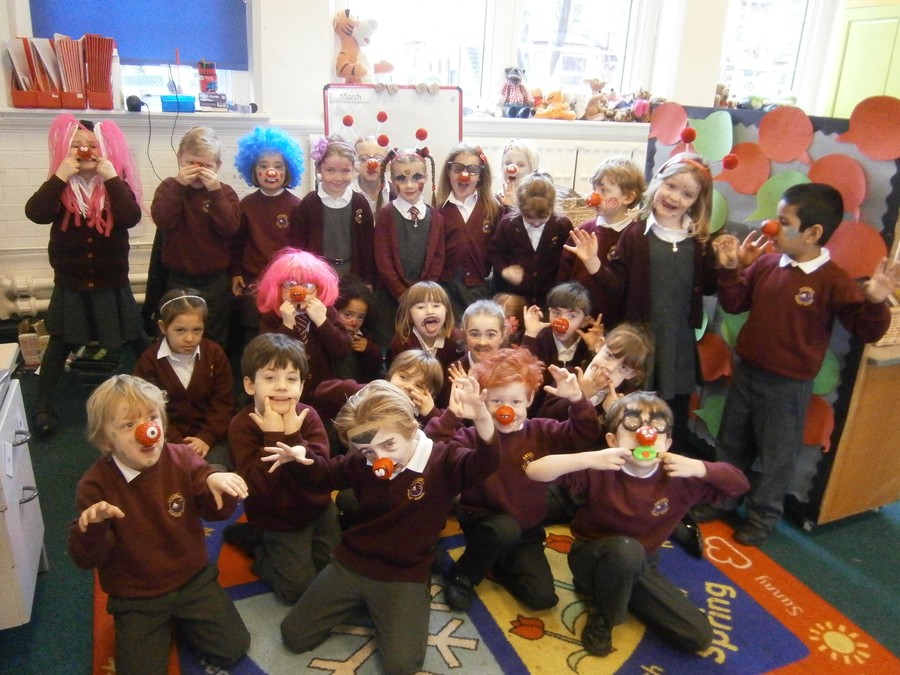 WORLD BOOK DAY 2015 - Here are R1 looking absolutely spectacular in there Dr Seuss costumes! Thank you for the super effort you all put in to the day!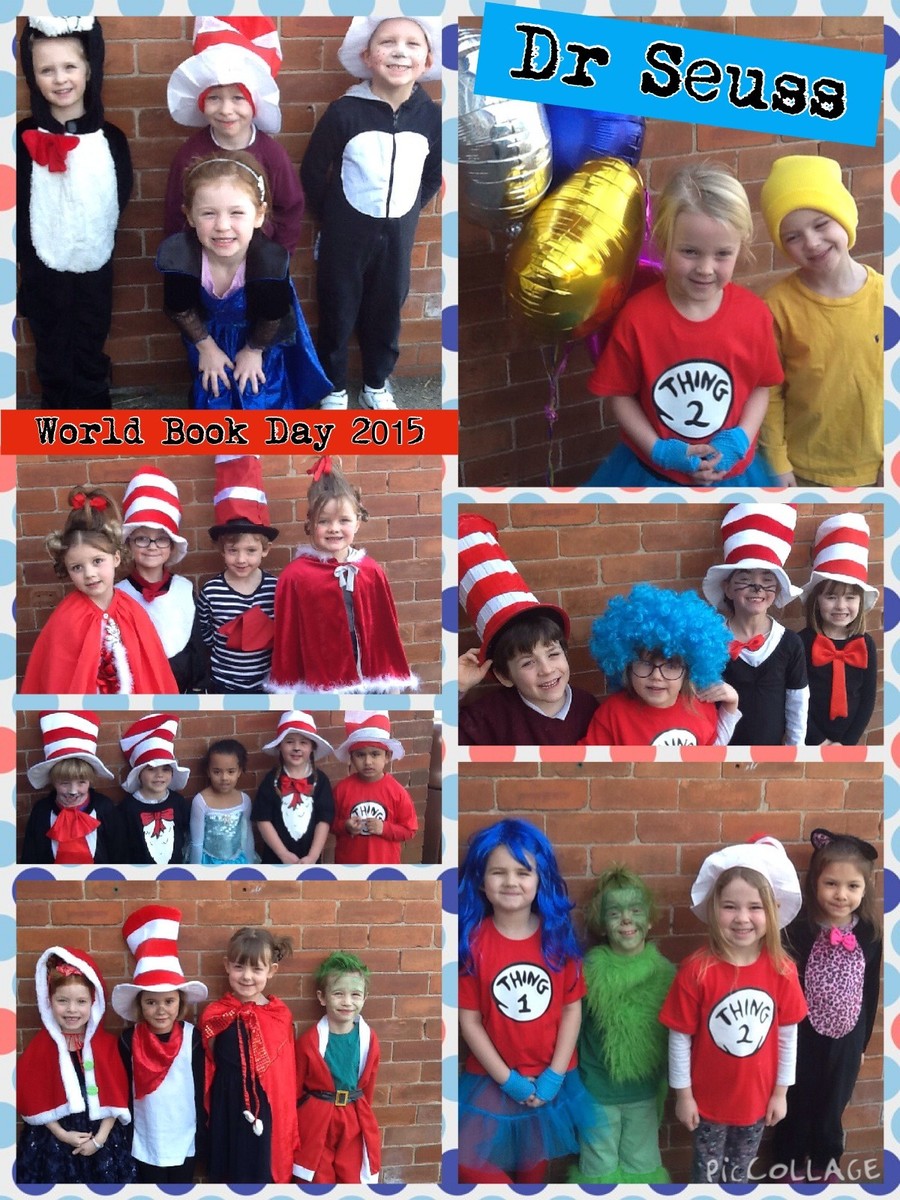 On Monday the children were super excited because it is book week and we are learning all about Dr Seuss! Here are Y1 using the story 'One Fish Two Fish Red Fish Blue Fish' to learn how to subtract in numeracy.