Welcome to Reception Class 2017/18
Reception Class is taught by Mrs Masson.
She is supported by Mrs Wilkinson, Mrs Duerden and Mrs Pierce .
03.05.18
What a fantastic visit to Clitheroe castle this week. All of the children were very polite and well behaved which was commented on by the castle staff. Well done reception!
Here are a few short clips from our mothers day assembly.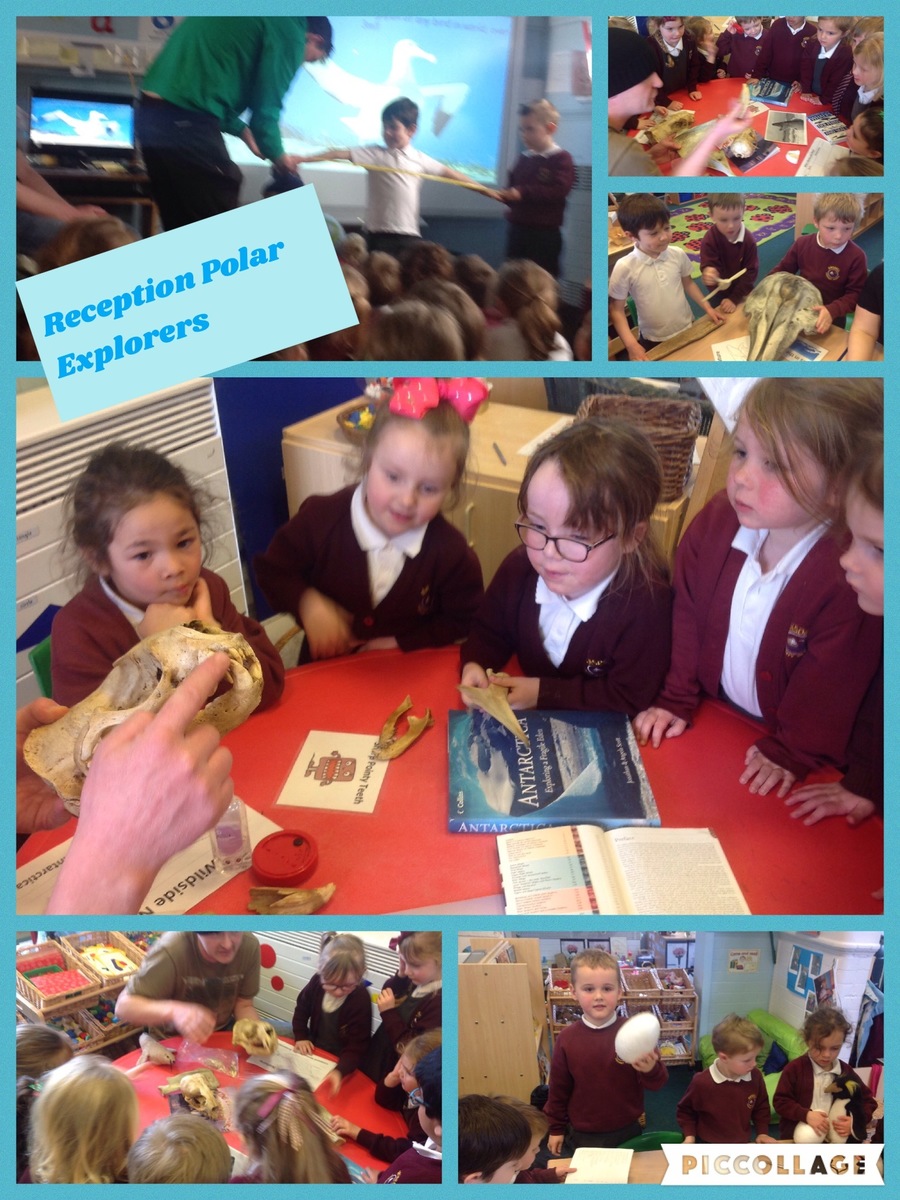 We have had a lovely day dressed in our comfy clothes for relax and read day !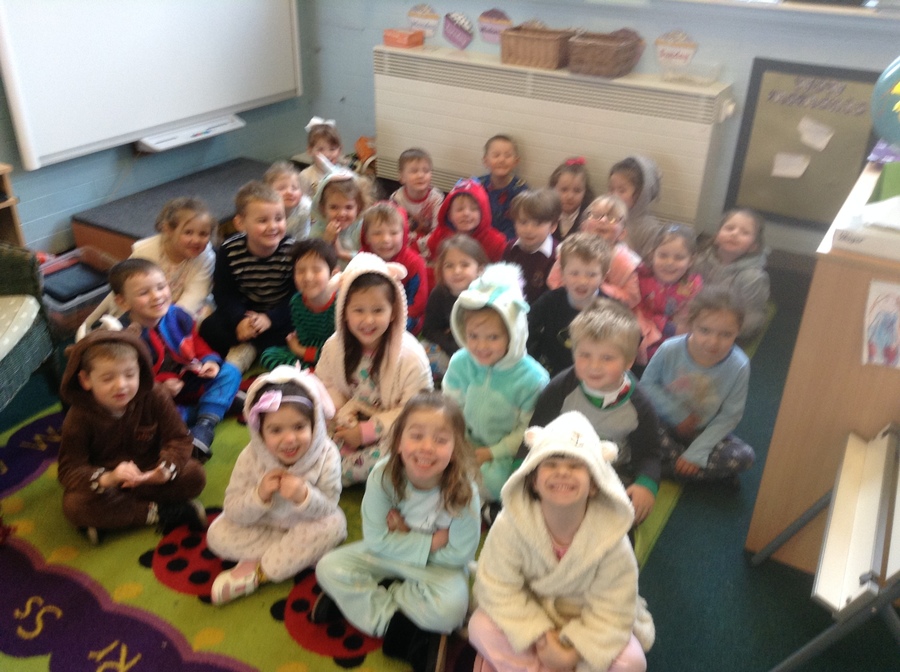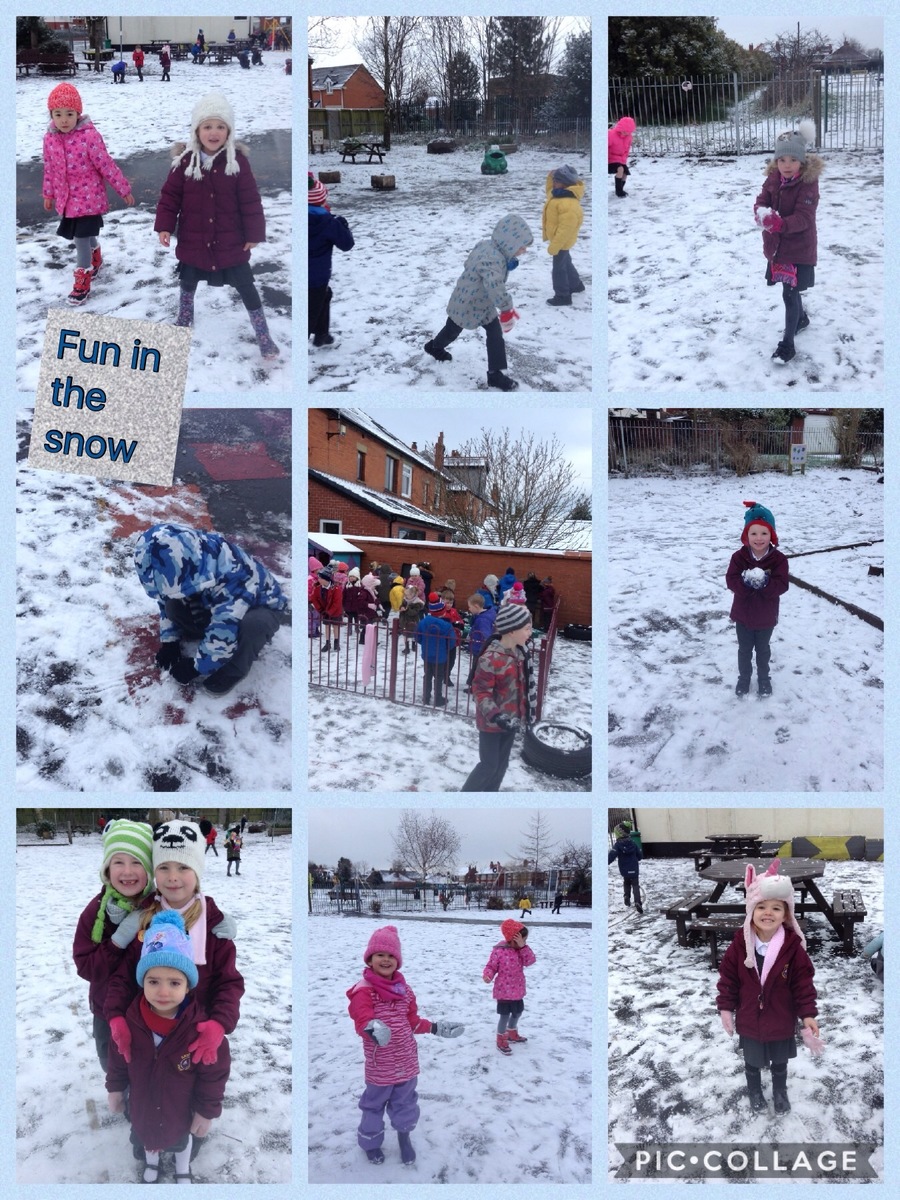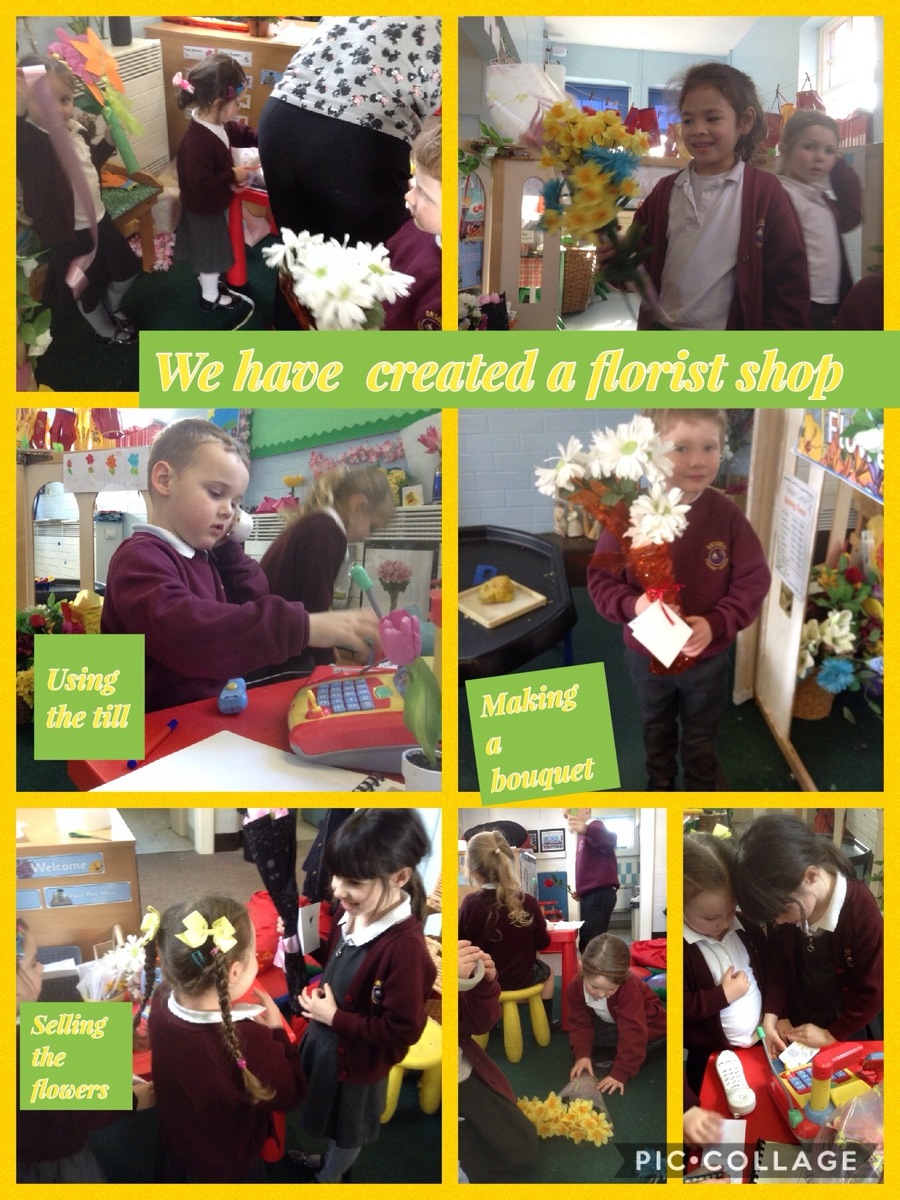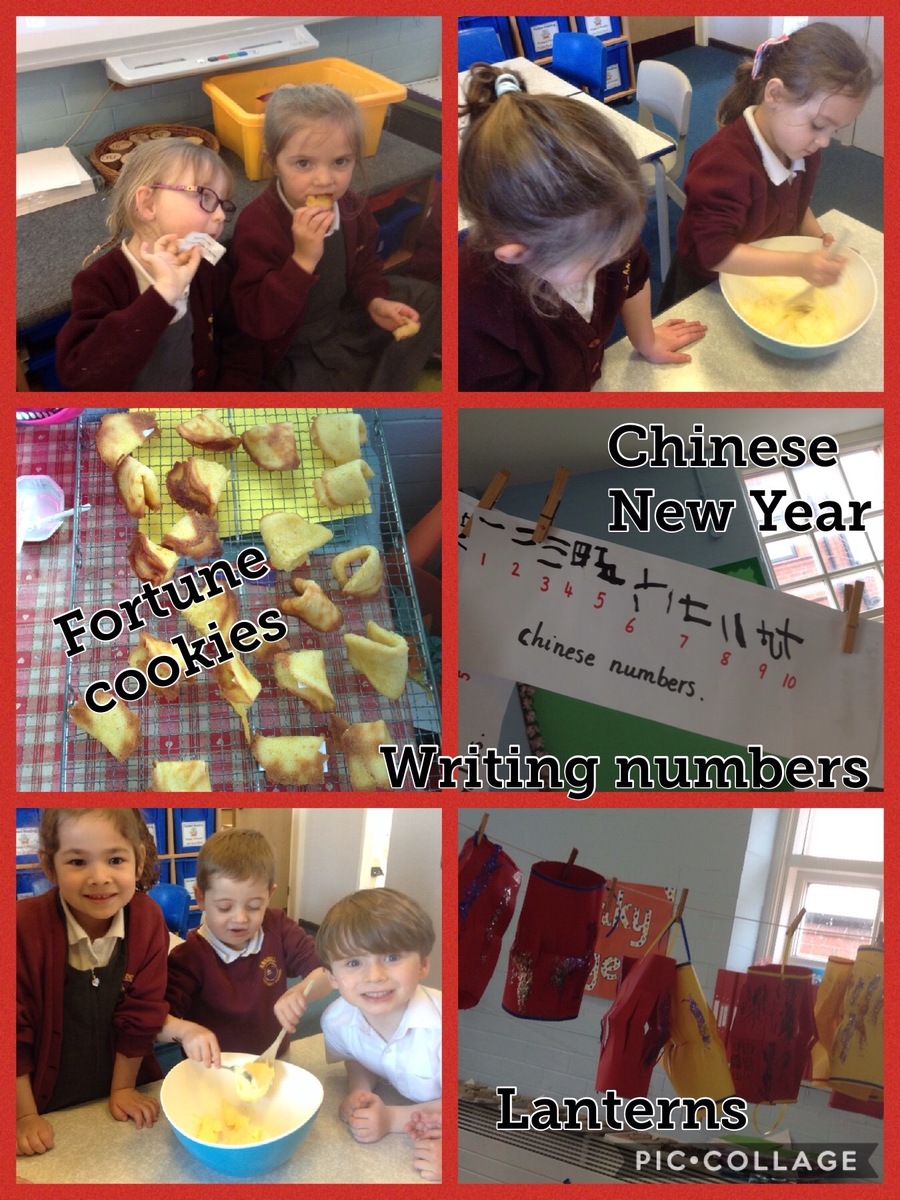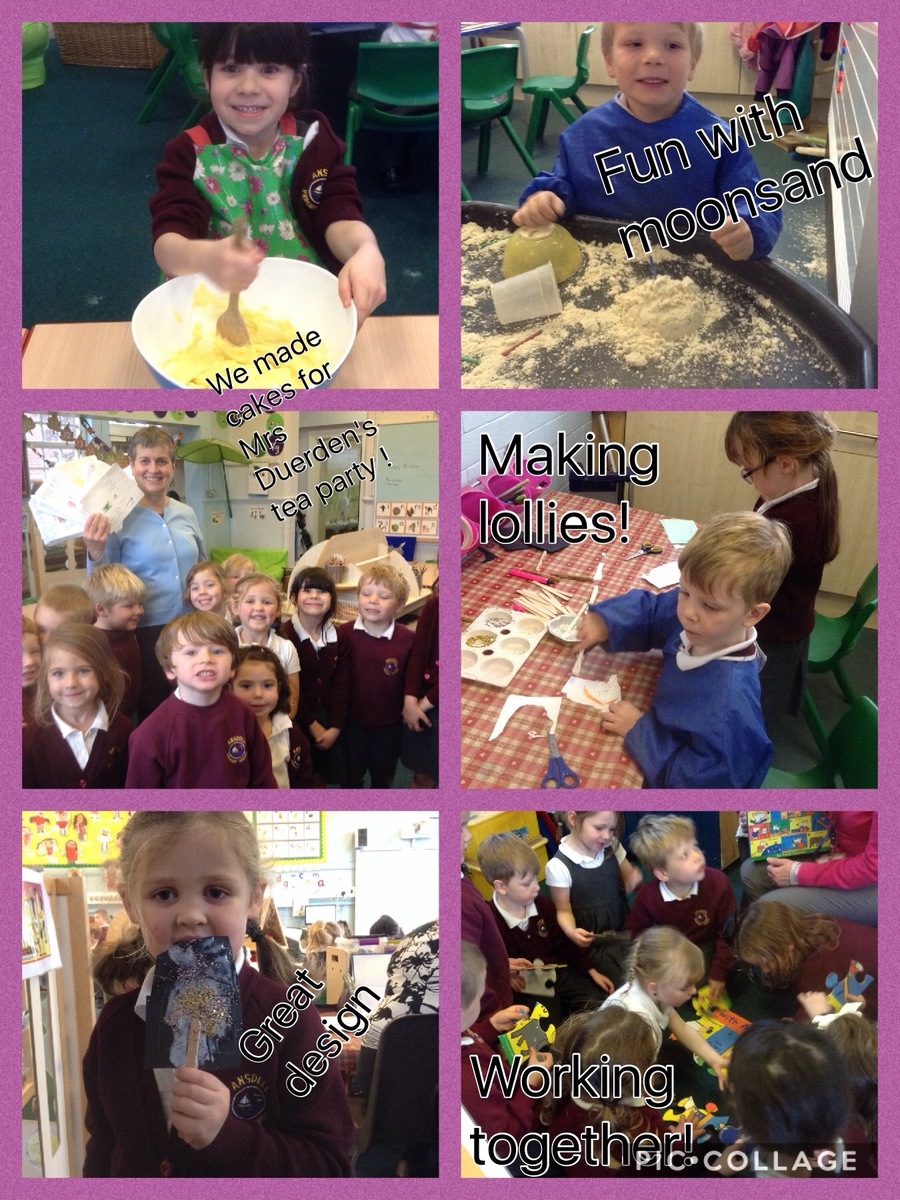 Take a look at Reception with their wacky hair for Children in Need. Don't they look fabulous?!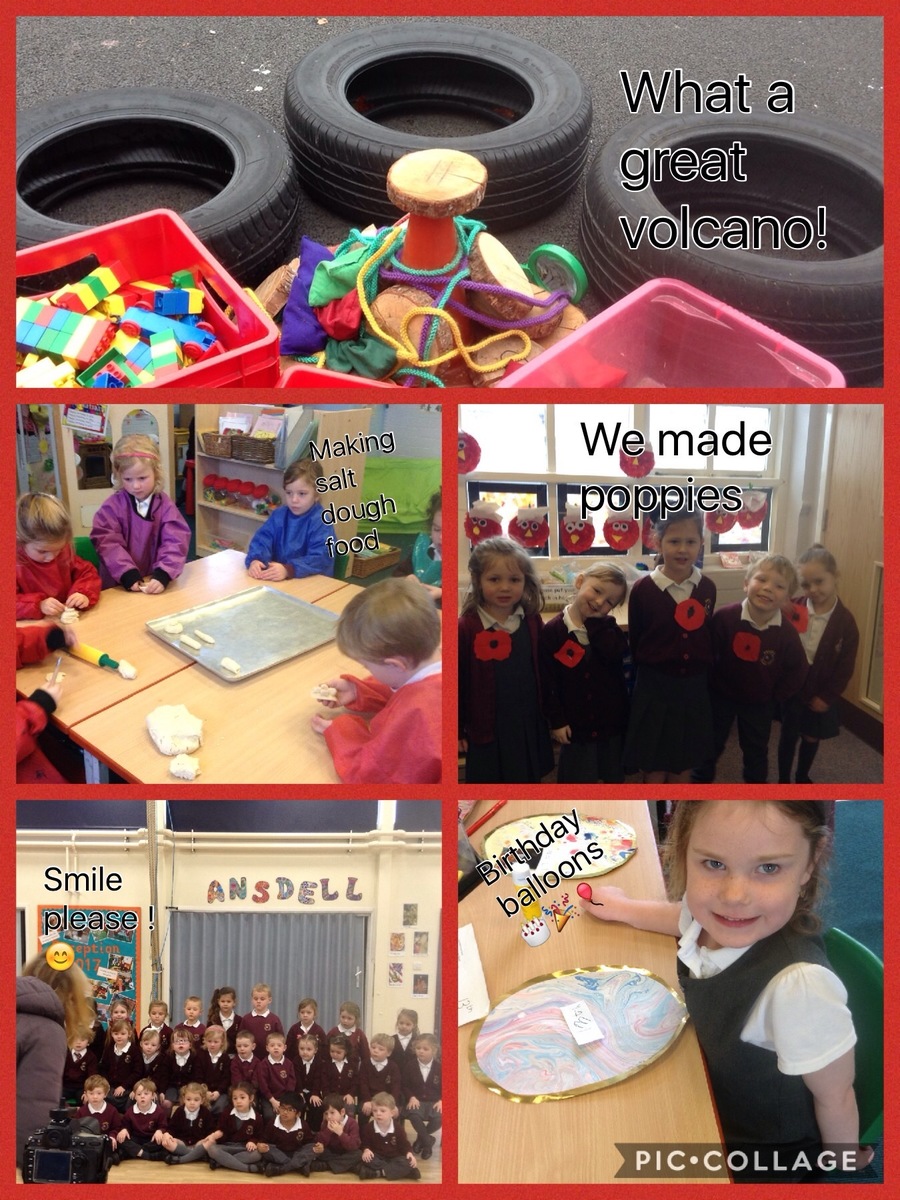 What a busy week we have had ! We have been outdoors looking for signs of autumn and have enjoyed building vehicles using large outdoor equipment. In music we have been learning new songs and accompanying them with musical instruments and dance.
We have enjoyed seeing our new reception children joining us in school this week looking very smart in their uniforms! We have been very impressed by everyone coming into school with happy smiling faces and quickly learning the classroom routines. They have taken part in lots of different activities and it was lovely for them to meet their buddies again.
On Wednesday we took part in a skipping workshop. It was such fun and we learnt how to skip in different ways. We enjoyed team skipping, where we had to jump over a large skipping rope together.
Great fun was had by all!
On Monday we had a great time having a picnic lunch and playing games with our buddies. It was a lovely way to say goodbye and thank you for looking after us in our first year at school. We wish our buddies well in their new schools and we will miss them!
On Wednesday it was our annual Sports Day! We had a lovely morning taking part in activities and races along the track. We all had fun and enjoyed our ice pop at the end! For lunch we had a picnic on the field in the sunshine. What a lovely day we all had!
We had a great time at the zoo on Wednesday, walking around the zoo and listening to interesting talks. Luckily the weather was fine for us!
We had very exciting news this morning! Trixie the shetland pony, we have been following, has had her foal this morning. It is a gelding and we are waiting to find out what he will be called. We are very excited and loved looking at the photos of Trixie and her foal.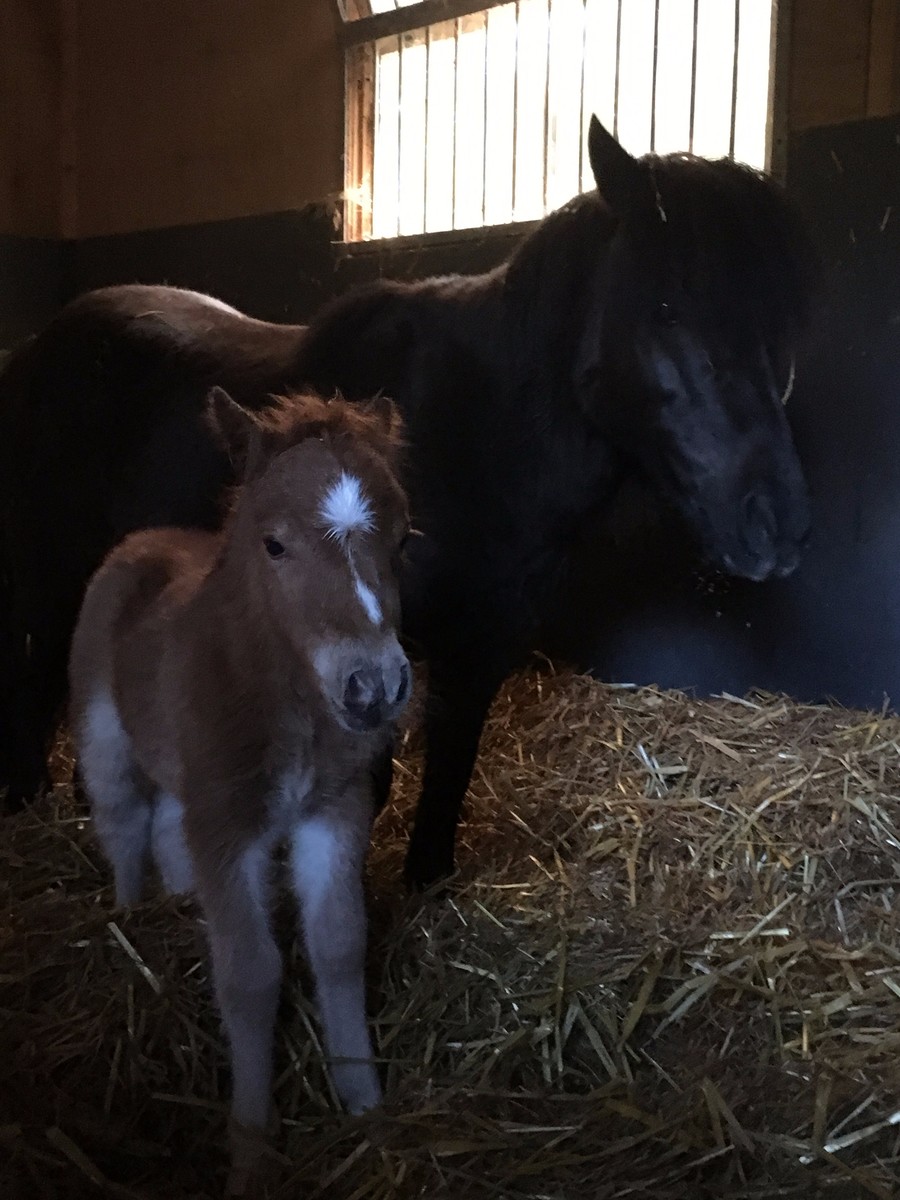 This week we have enjoyed going on a minibeast hunt. We found lots of bugs and looked at closely at some of them in bug finders!
We have also spent time in the outdoors with our buddies. What a busy week we have had!
This week we have started our topic on spring! We have planted seeds,and collected leaves,twigs,dandelions and daisies and made some natural paintbrushes.
We have created a den in our home corner and enjoyed working outdoors. We read the story 'Jasper's Beanstalk' and made our own beanstalk for the classroom.
We really enjoyed our visit to the Co-op in Ansdell. We each had £1 to spend on something of our choosing. We paid for our goods at the till, collected the change and receipt before walking back to school. It was great fun!
Click here to find out what fantastic activities your child has been participating in during Book Week.
Today we all came to school wearing red for Valentines Day, we were entered into a raffle and during assembly seven names were drawn out, one for each class. Francesca won in our class!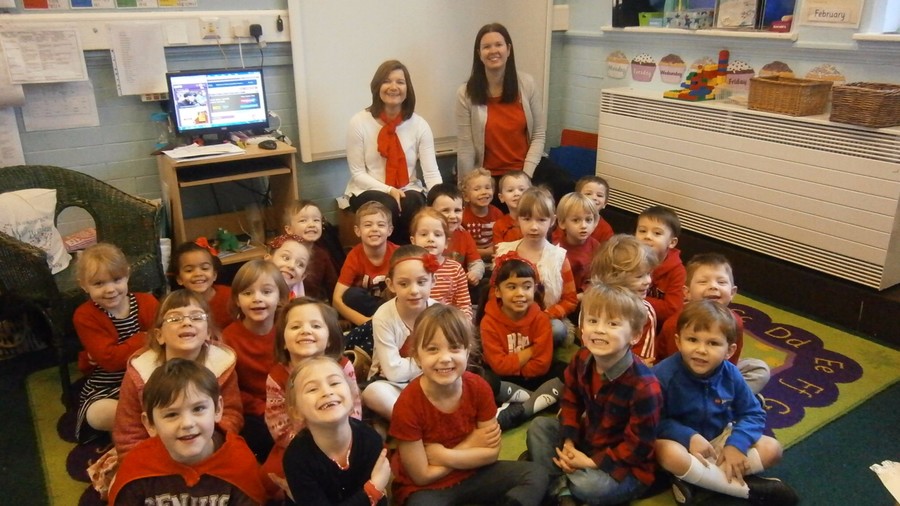 What an exciting week we have had! On Tuesday Jack Frost came to visit and left us some letters. We had to go on a hunt to find his lost ice hand. We kept a check on his hand throughout the day and by home time it had melted. We decided to make him a new one and talked about ways in which we could do this. The following morning his new hand was being frozen! We have enjoyed writing letters to Jack and drawing him some maps to help him find the way to his new hand.
This week we even made an Igloo out of sugar cubes and icing.
This half term our topic is Winter, below is a slideshow of some of the activities we have been doing in class this week.
We enjoyed performing our Christmas Nativity'The Secret in the Shed'. Some of us performed a snowflake dance, some a sandman dance and we also had elves!
Well done to everyone you were amazing!
We have enjoyed wearing our spotty clothes and some of us even had spotty faces! We raised lots of money for 'children in need', thank you everyone.
Well done all of reception children for doing so well in your first half term at school. We have all been on a wonderful journey in the last 8 weeks and Mrs Simmons and I have really enjoyed getting to know you all.
This week has been 'creative arts week' and we have been doing lots of work about the story of 'Owl Babies'. We have produced some lovely pictures and writing about the story. We went outdoors to act out the story and had lots of fun. On Wednesday a lady from the 'Blue Moose' Dance Company came and we took part in a dance workshop.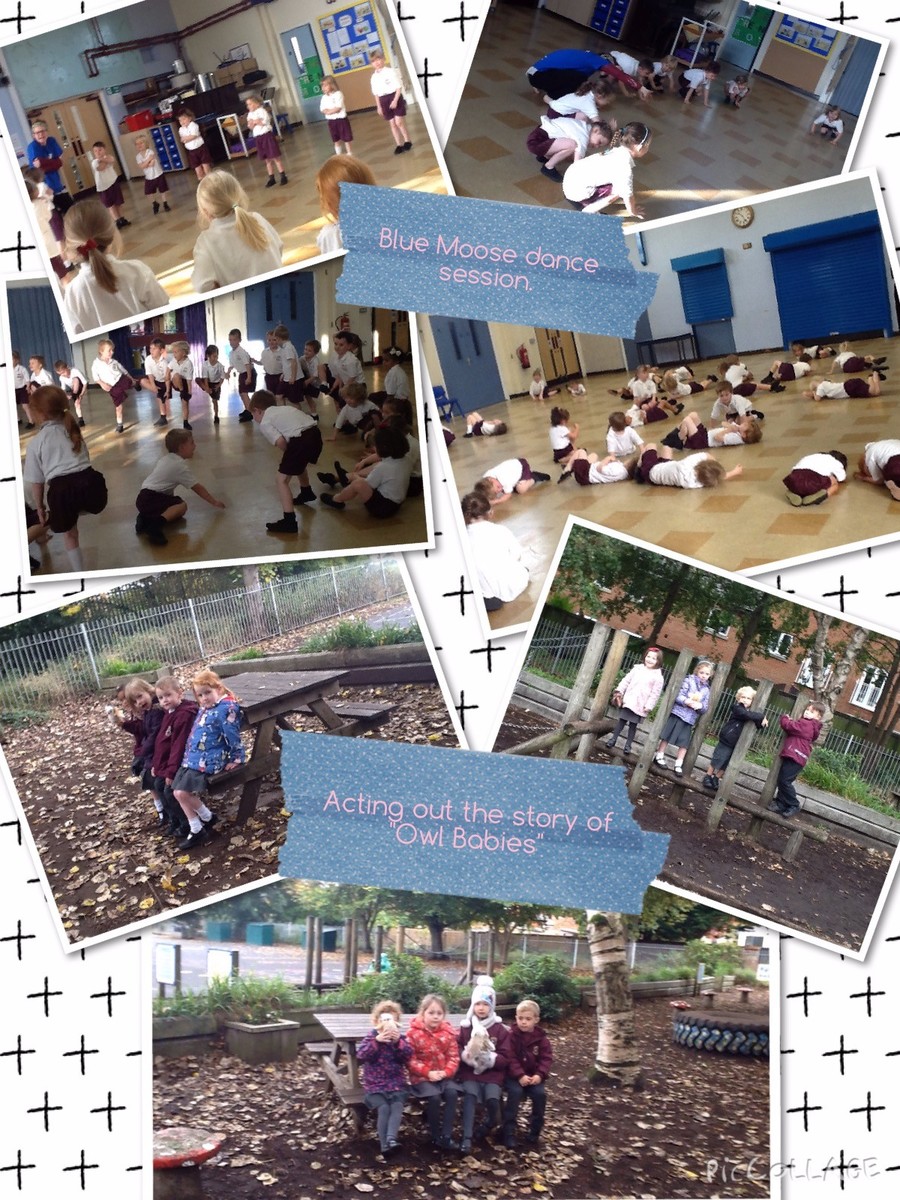 It has been another busy week in Reception Class! We have been working hard recognising, ordering and correctly forming number up to 10. Please practice the correct formation of numbers at home and ensure we have the 'nip grip'!
In phonics this week we have worked on the sounds - ck, e, u, r and the tricky words - the, to, no, go, I
We have been working hard using our 'robot arms' to blend sounds together to help us read words.
This week we have been looking around our school grounds for signs of autumn and used our findings to create models. We have also enjoyed making music in our outdoor area.
On Friday we had a visit from 'our buddies' who shared books with us, we loved this time!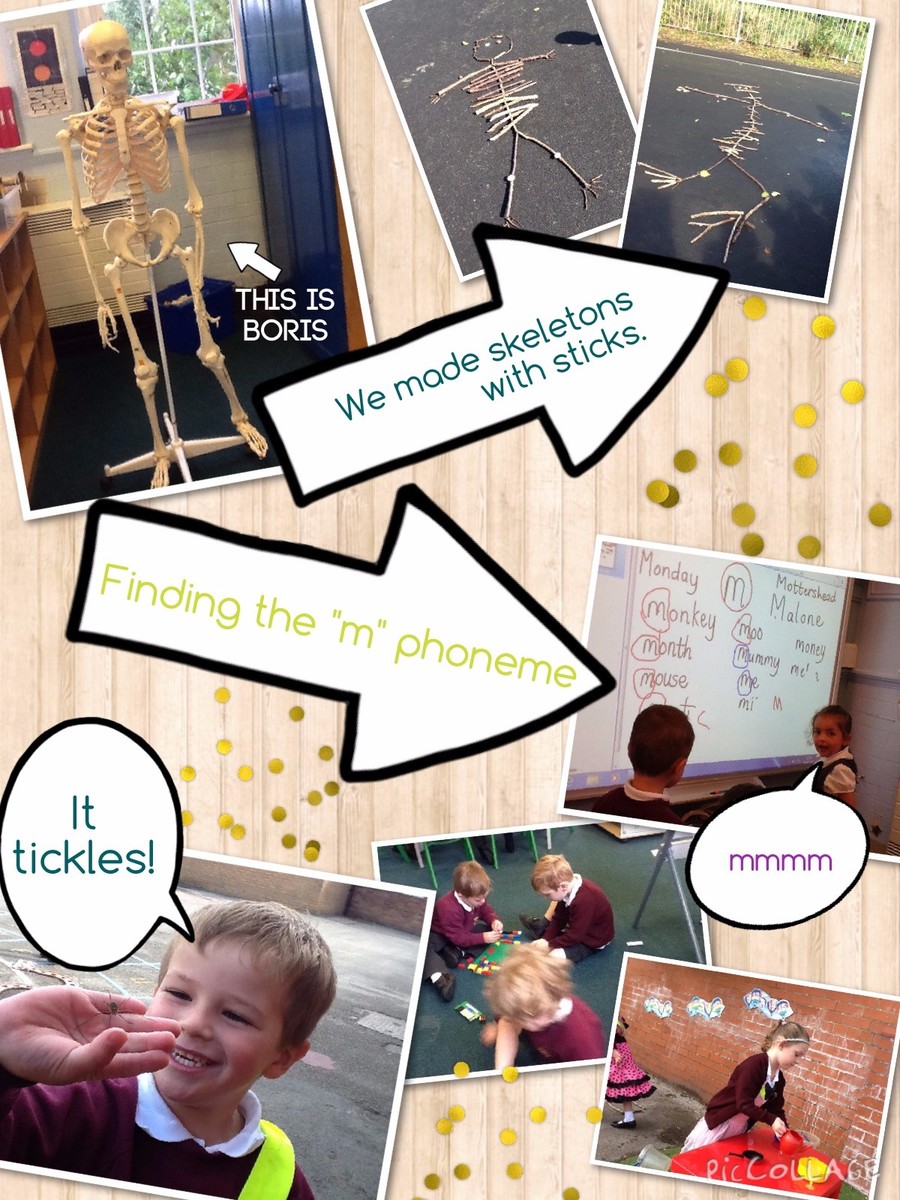 Our fun filled second week in school.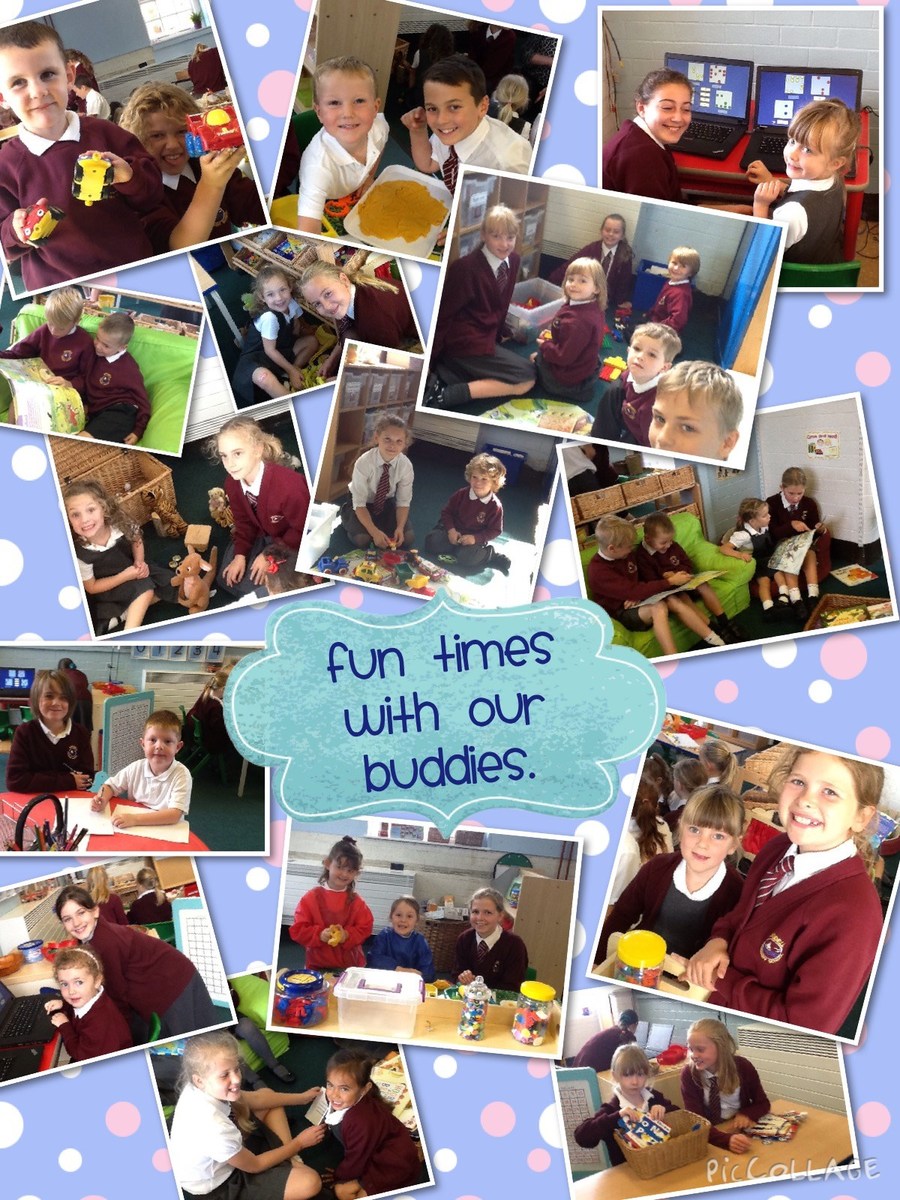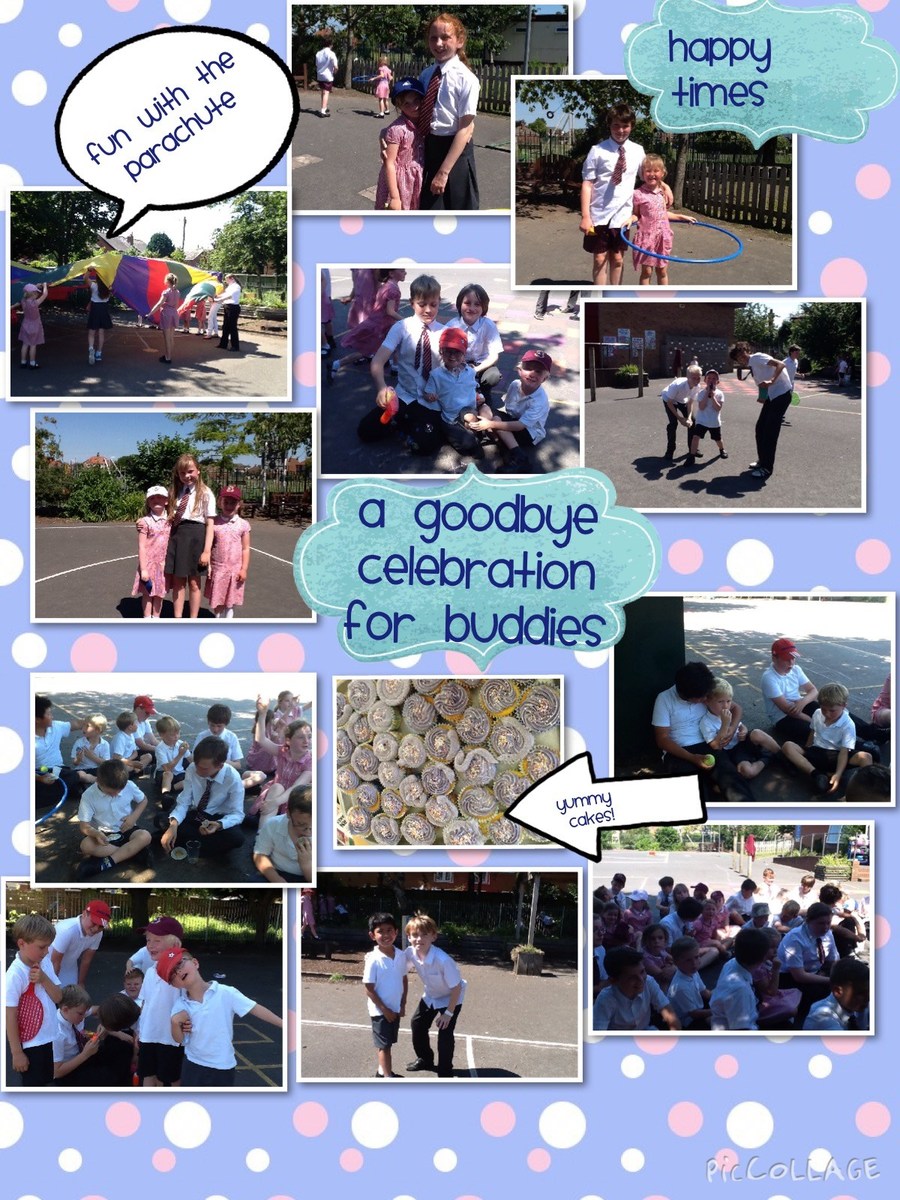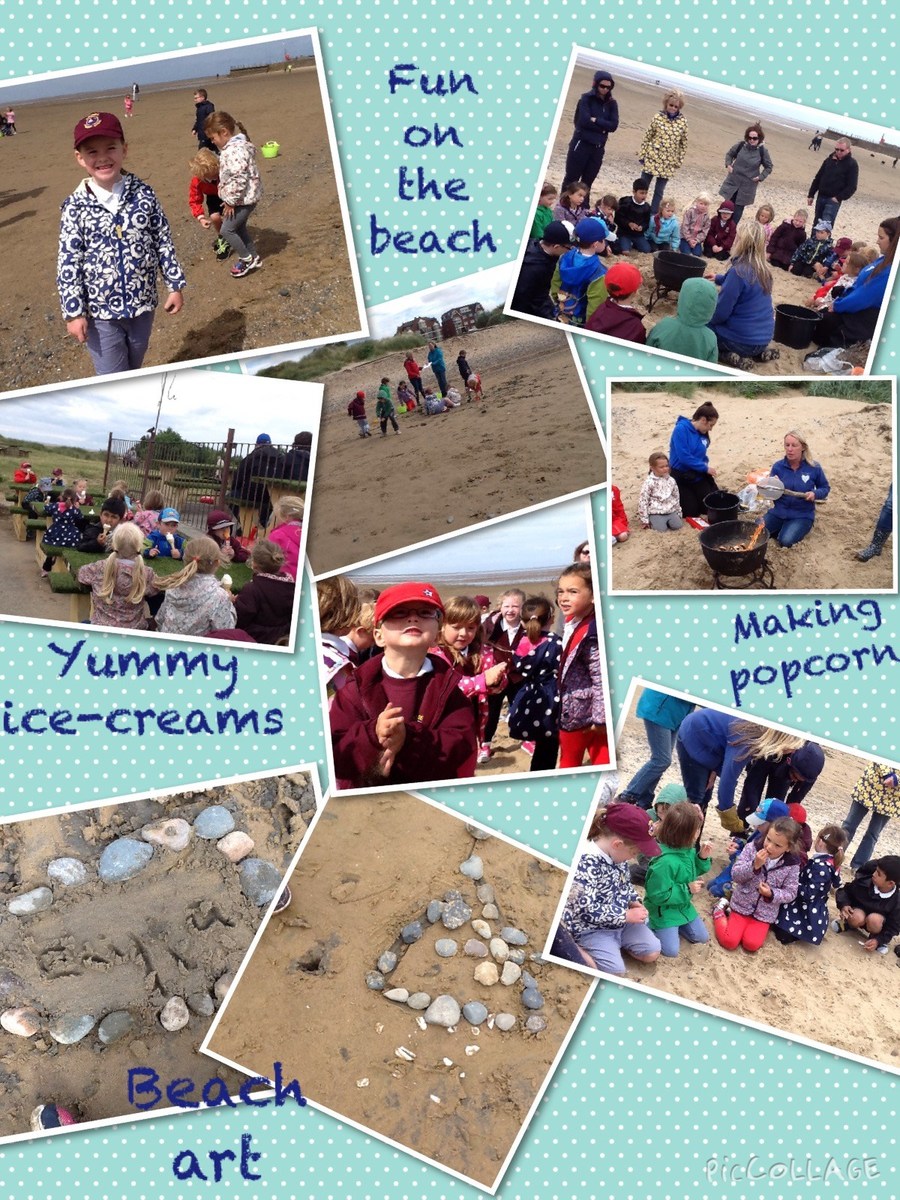 These are some pictures from our European day.
Thank you Jacob for the lovely book that you have brought in for us to celebrate your birthday.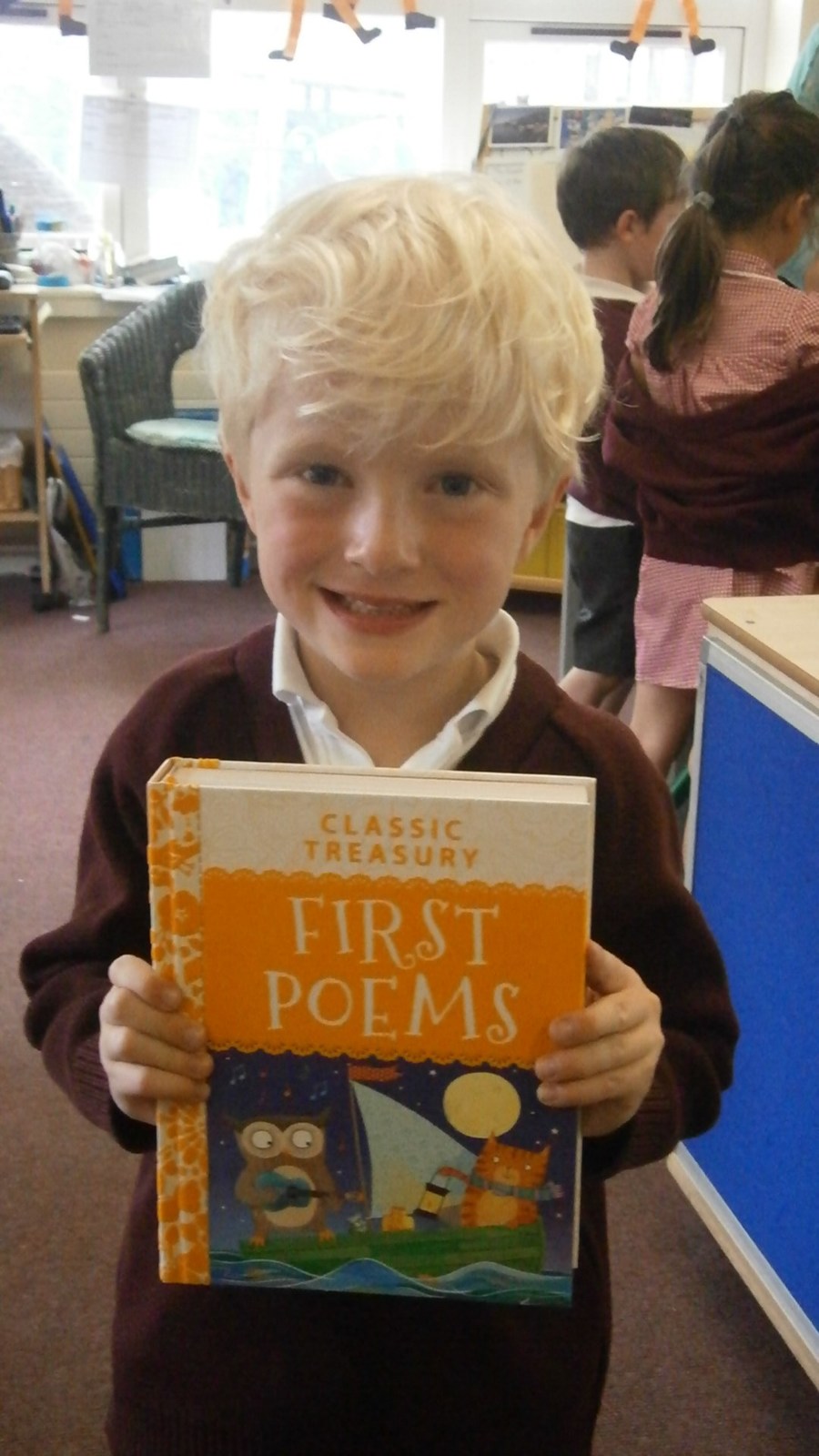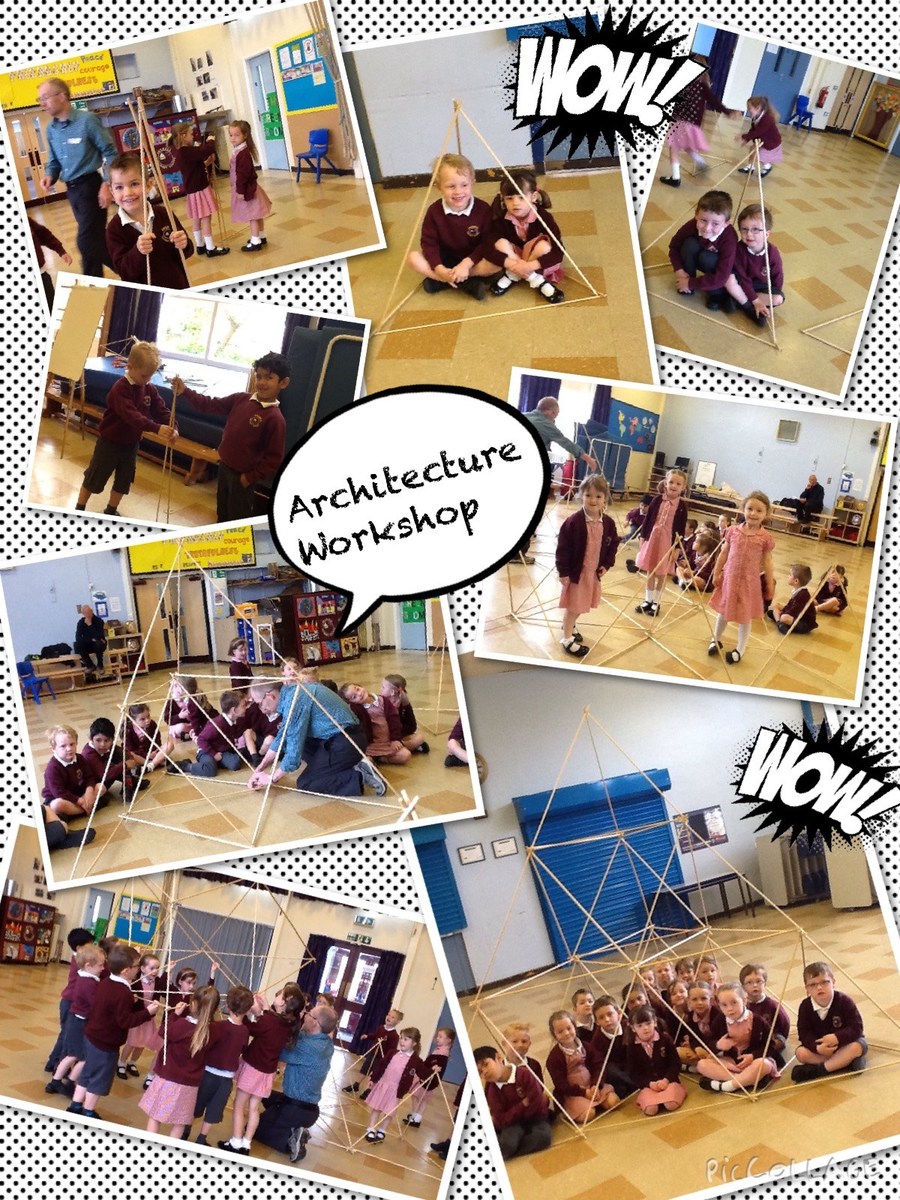 We had fun with our buddies on the "Onesie 1K" today. We had to do 10 laps of the playground!
Thank you everyone who sponsored us.
Imogen brought in this beautiful book for us on her birthday. Thank you Imogen.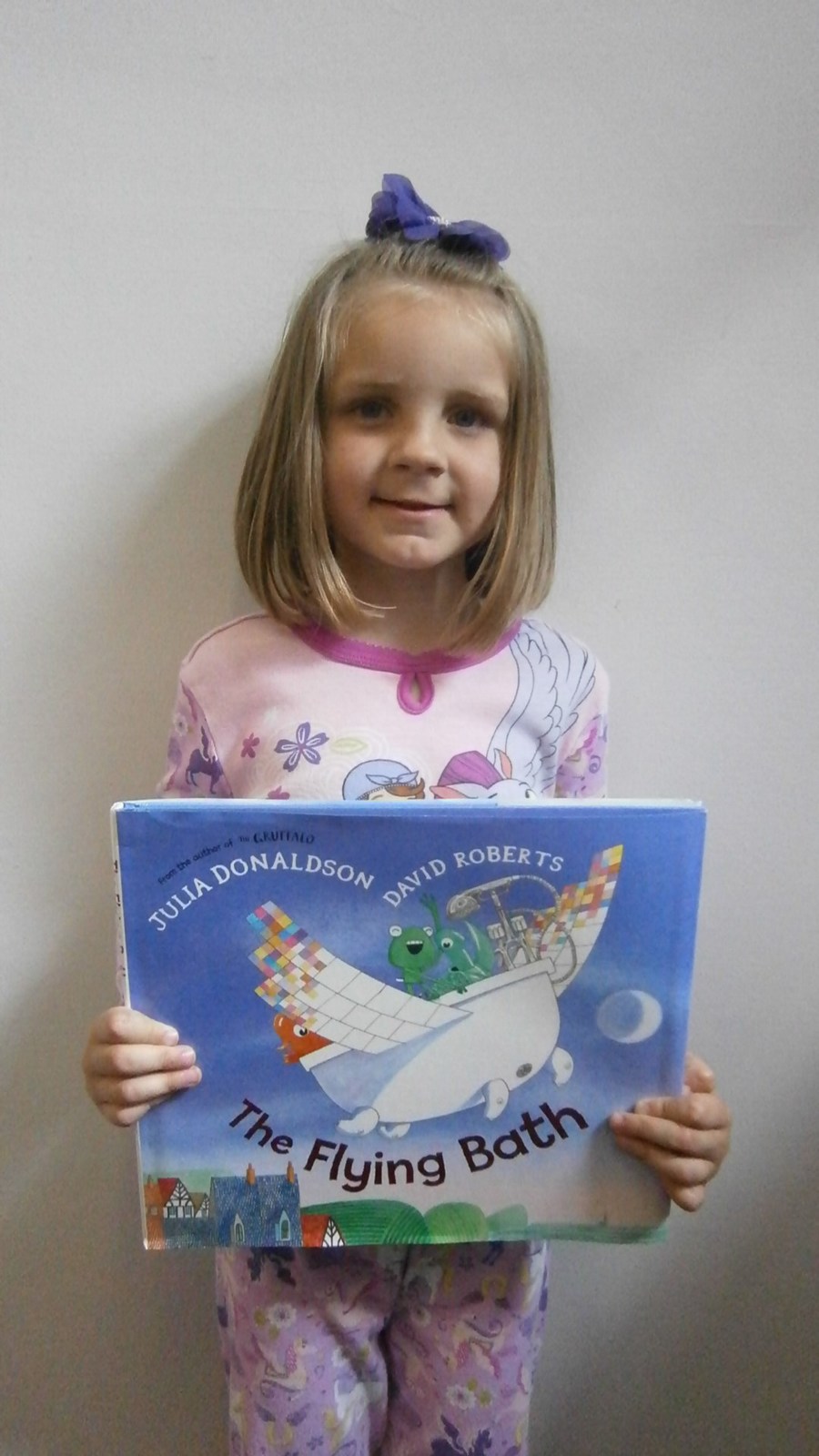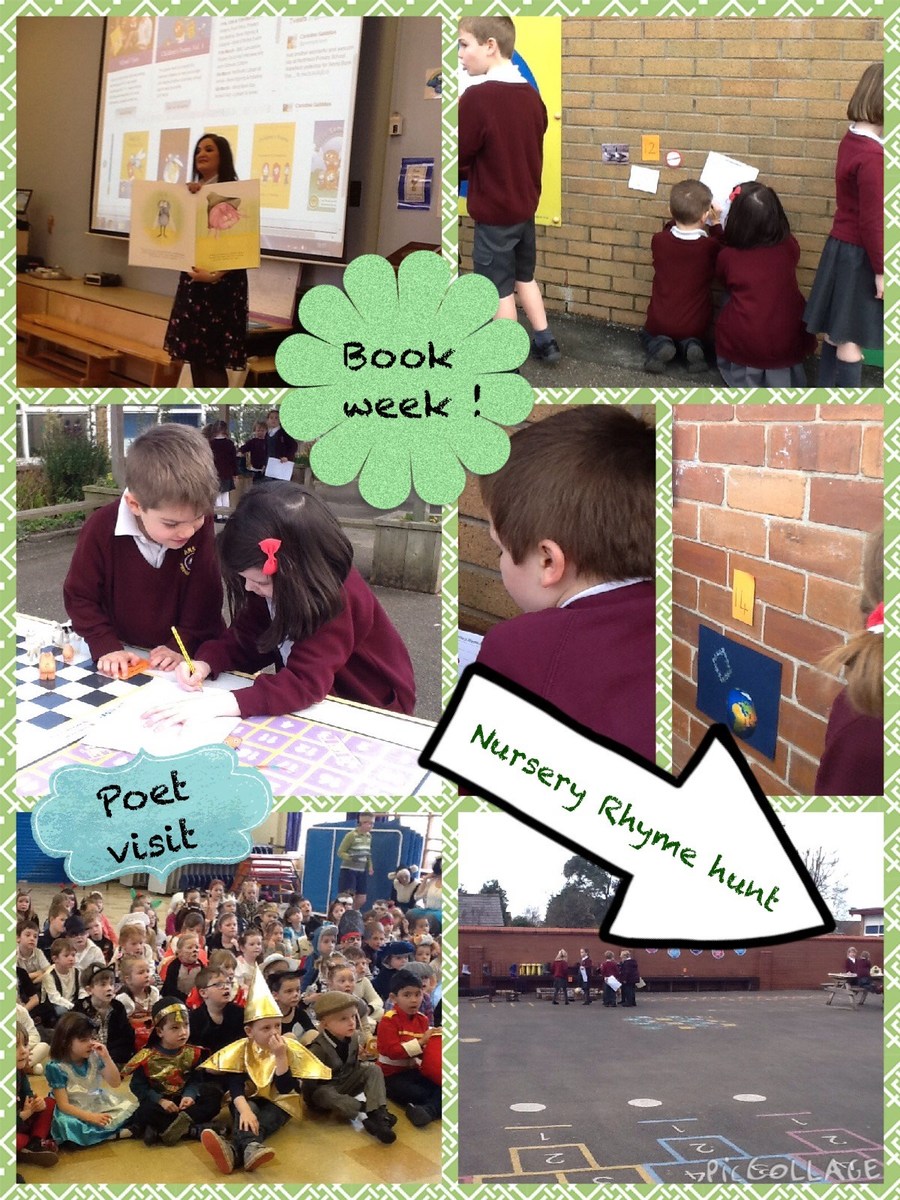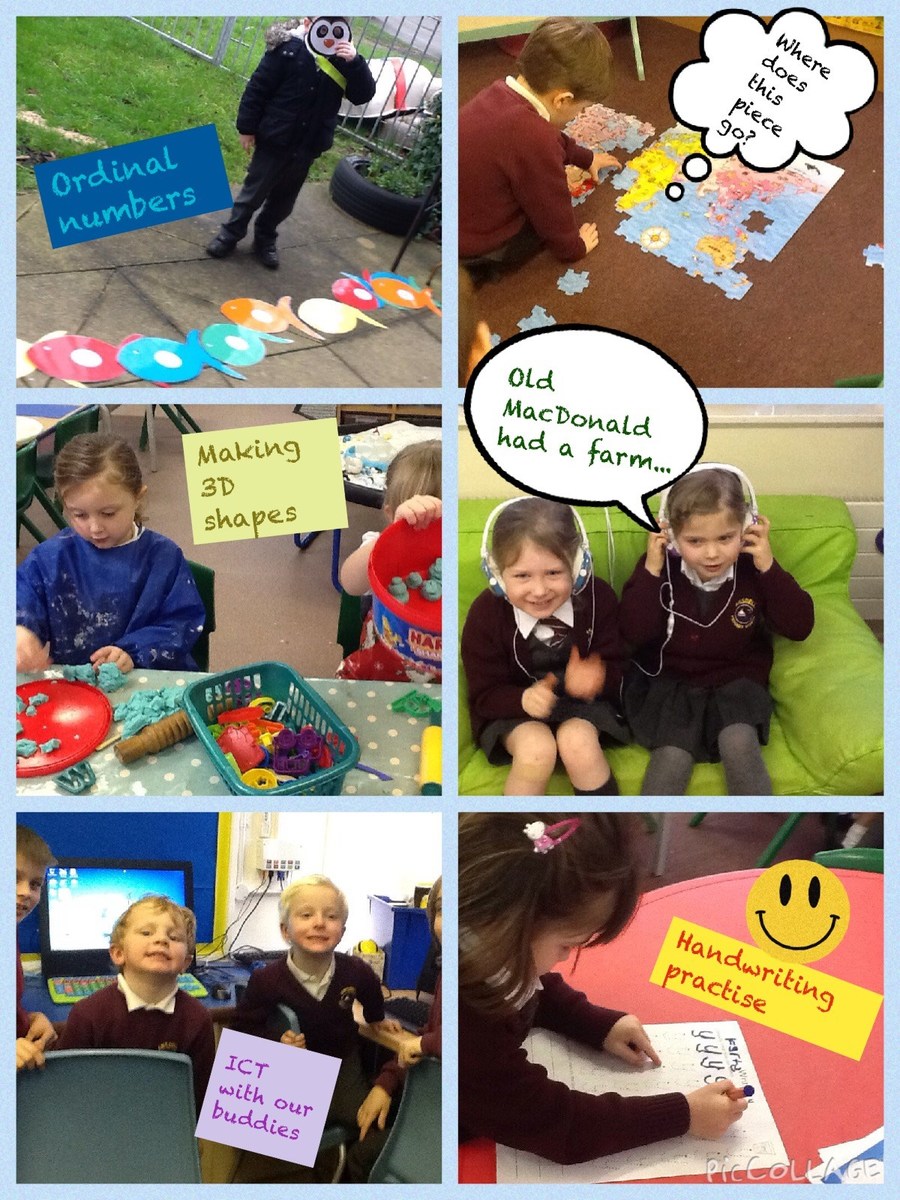 We have had a very exciting week, Jack Frost came to school during the night and left his hand behind! We watched the hand melt and we wrote to Jack Frost to tell him what had happened. We even made him some ice lollies and thought he may like a sleigh to get him home to his ice palace.
On Wednesday we had our Infant Christmas party, we enjoyed coming to school in our party outfits!
We wish you all a Merry Christmas and a Happy New Year.
These are some pictures of us ready for our production of "Children Around The World"
Some of us are dressed up as children from Malawi.....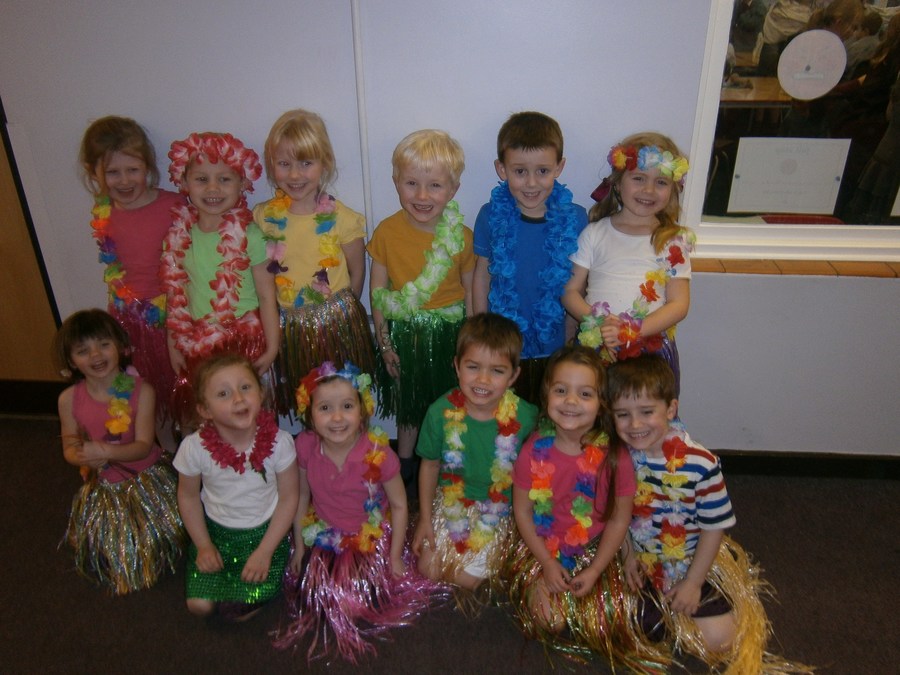 and some of us are dressed up as children from China.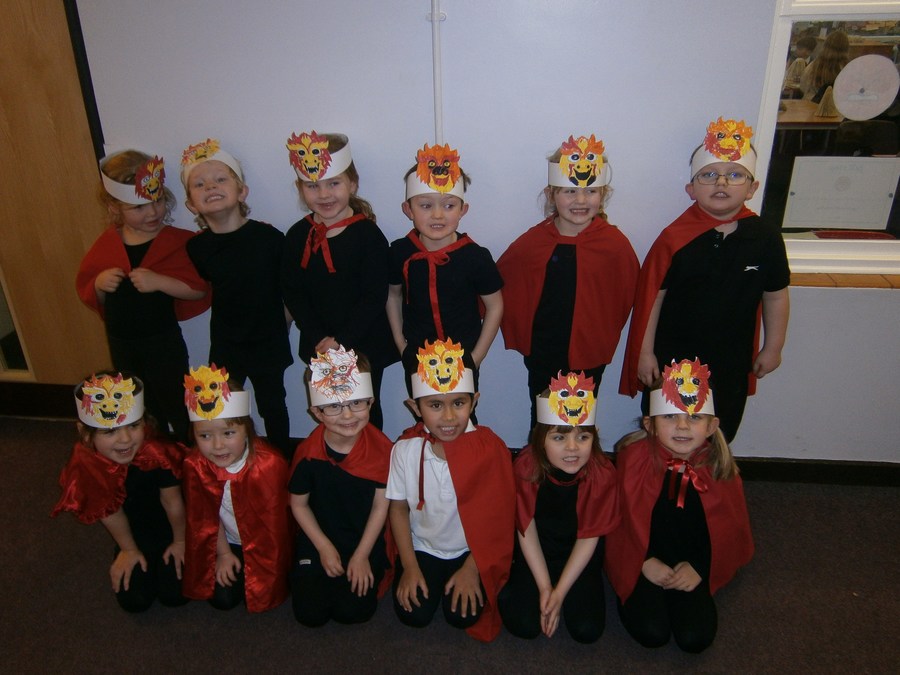 Take a look at some pictures of things we have been doing over the last few weeks.
We have had lots of fun this week talking about healthy eating and singing harvest songs. We made a fruit smoothie and read the story of 'The Enormous Turnip' and then acted it out. We had some very good actors and actresses! We also had some very interesting show and tell this week thank you for sharing them with us. Click on the images below.
Look at the activities we enjoyed during maths week.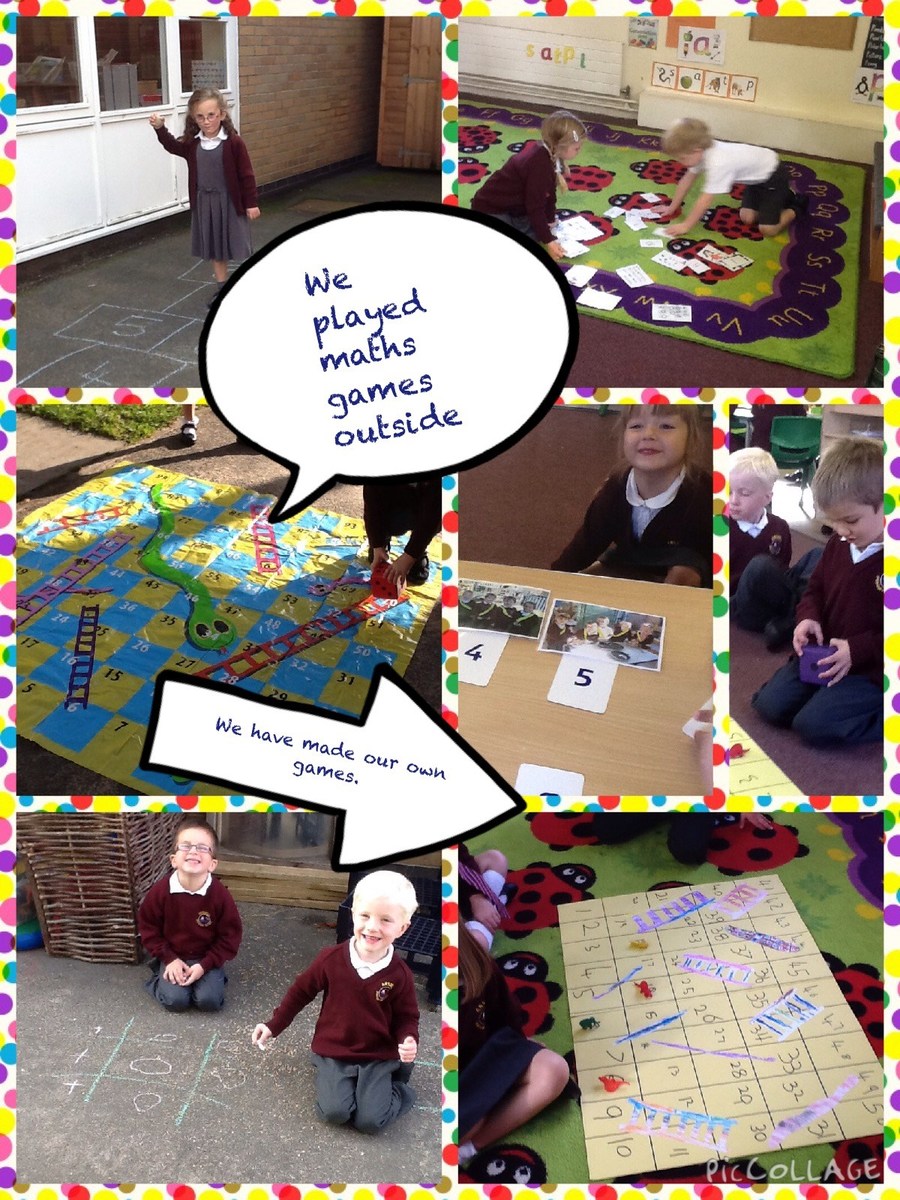 Take a look at some of things we have been doing this week.
21th September - 25th September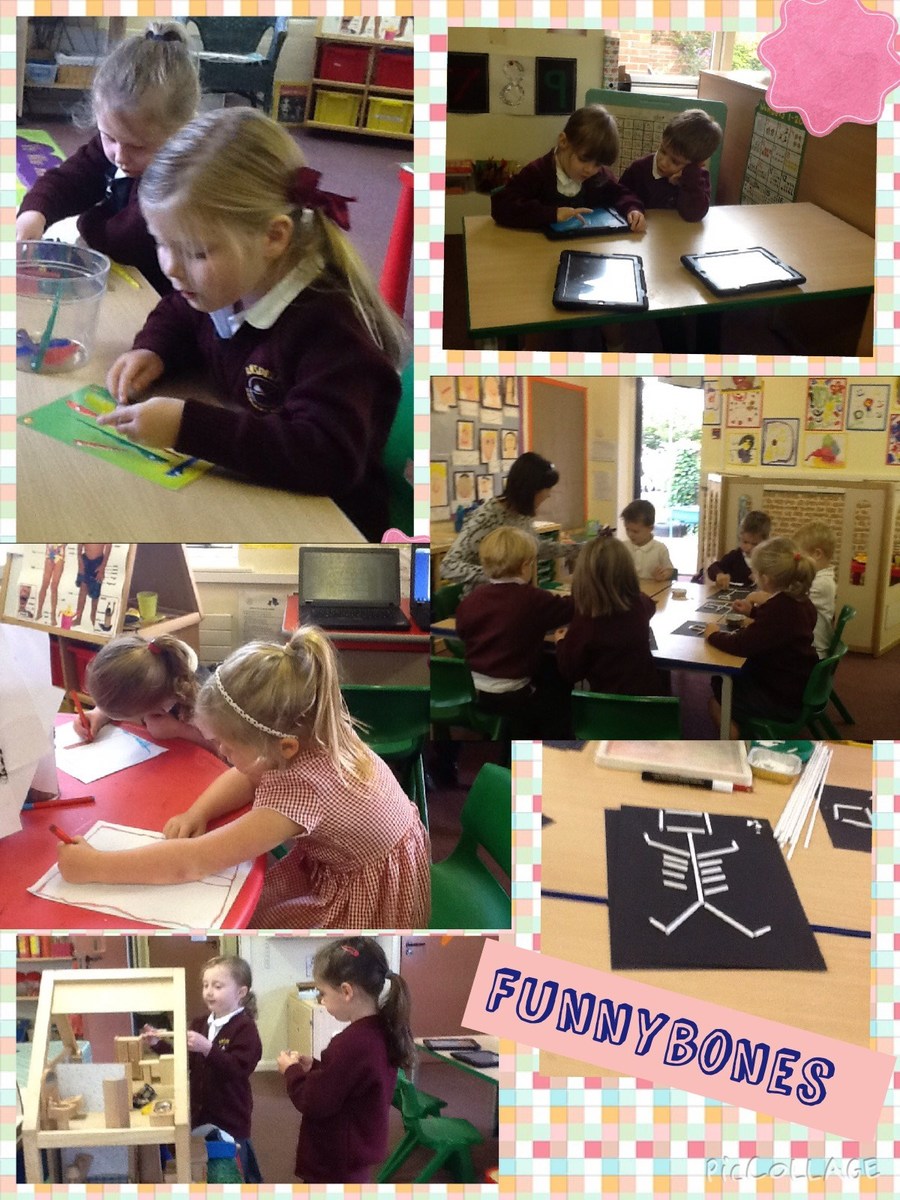 It is the end of our first full week at school and we have been very busy. We have enjoyed sorting pasta and rice and writing at our writing table. Our 'buddies' have taken us into lunch and then played with us outside. We have painted some pictures of ourselves and displayed them, along with our names, in the classroom. Playing in our 'messy kitchen' was lots of fun we made porridge for the Three Bears!
During our last week in Reception we made flipflops and had a 'Tea Party' with our buddies, which we really enjoyed. We made them a photo frame and put a photo of ourselves into it. This morning we enjoyed watching the film 'Paddington' and made popcorn to eat. It was just like being at the cinema!
Happy Holidays, have a lovely time and keep safe!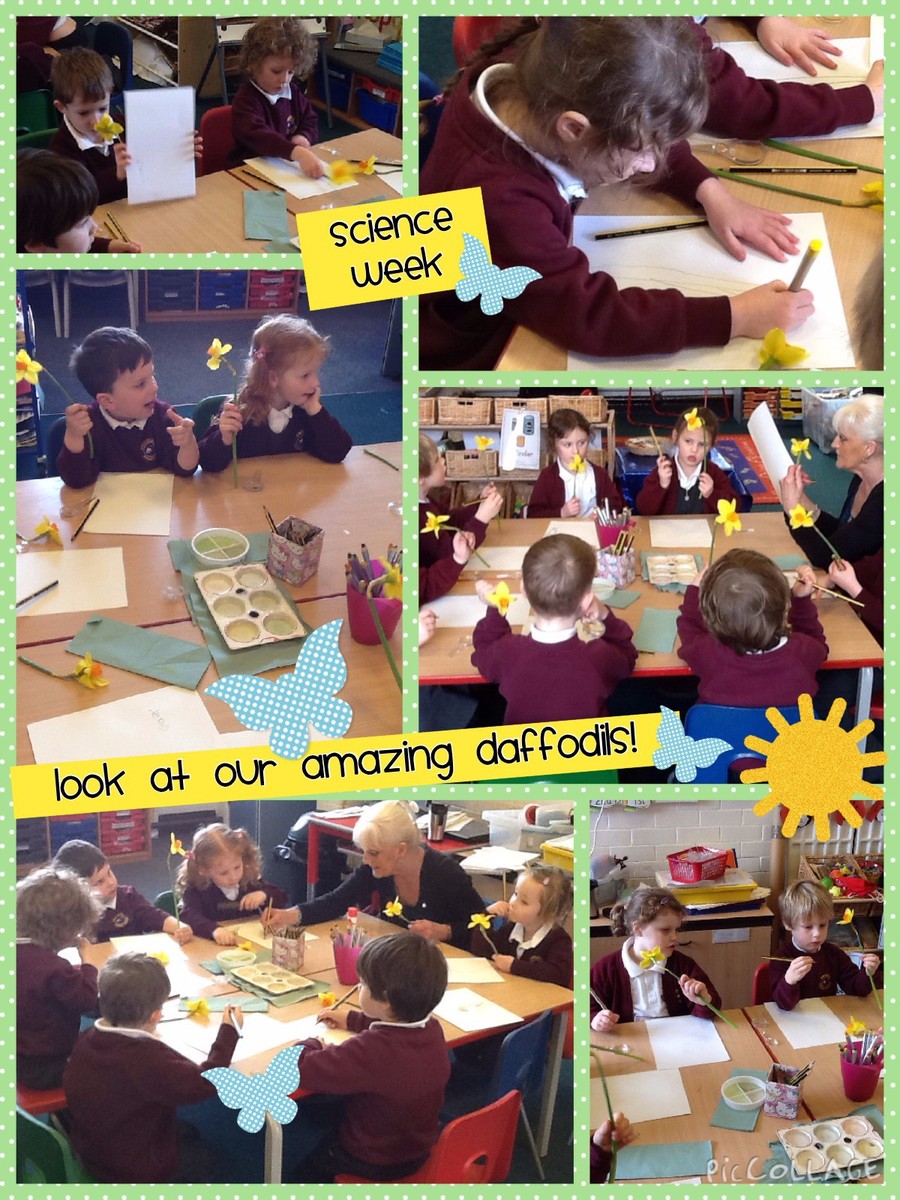 Today we have enjoyed coming to school with 'funny faces' to raise money for comic relief.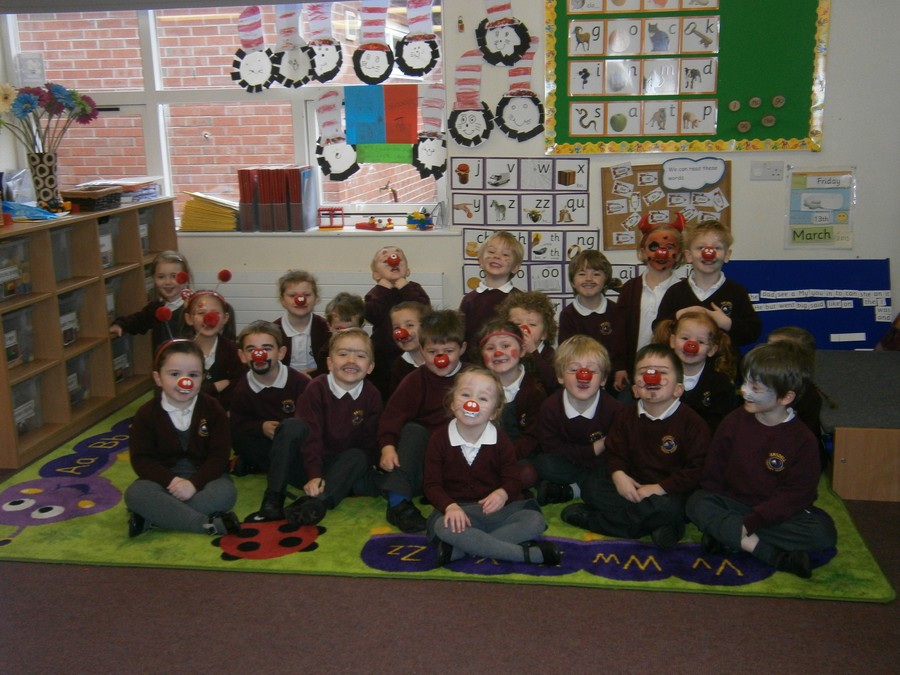 Wow! We have had a great day day dressing up. We also enjoyed having a story-time with the nursery today.
Welcome back, we hope you all had a lovely half term break. We have continued our topic on dinosaurs this week and have been busy creating dinosaurs and writing a fact sheet about them. We have learnt about carnivores and herbivores and enjoyed reading and sharing information texts.
As you can see from the photograph Sports 4 all came in to our PE lesson and we played hockey! Lots of our class are looking forward to going to the sports session after school today.
We are looking forward to book week and have talked about some of the characters in Dr Seuss stories. We can't wait to see which characters arrive at school next Friday morning!