Welcome to Yr6 2018/2019
Yr6 is taught by Mr Hoiles who is supported by Mrs Simpson.
Please click below to find out about the Yr6 curriculum.
Autumn Topic Plan coming soon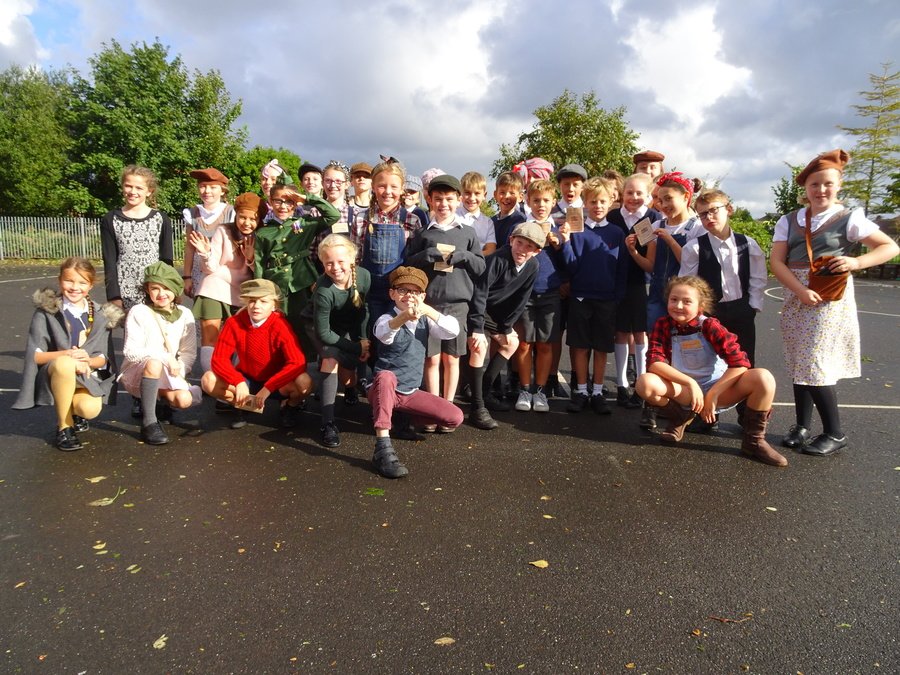 12th October 2018
Over the past two school weeks, we have been lucky enough to visit the Science laboratories at AKS. The children had a number of scientific opportunities and challenges that included separating salt from rock salt and looking at the cell structure of an onion under a microscope.
5th October 2018
Stars of the Week - Well done Anya and Harley. Well done you two, well deserved.
This week in Maths we have been revising short and long multiplication. In English we have been looking at how to write from different perspectives and in Topic we have been learning about rationing and what people were expected to live off in WW2. This culminated in us writing letters to Sir Winston Churchill, especially after we discovered what he was having for lunch!
Also this week, some children got to visit AKS and take part in a Science afternoon. The children that went were impeccably behaved and deserved their chocolate biscuit treat. Those who didn't get to go this week will get the opportunity on Thursday. Pictures and information of what we got up to will be posted next week.
On Wednesday, we held our Open Day, with the Year 6 children being responsible for touring new prospective parents. It was fantastic to see the children engaging with our visitors, talking with such pride about their school, answering questions confidently oh and revealing my secret stash of polos. We received some wonderful feedback from the visiting parents, who were so impressed by the pride, enthusiasm and knowledge of their tour guides. Well done Year 6.
28th September
Booths Award - Magda. Thoroughly deserved - you have made a great start to year 6! You have an excellent attitude and approach to all your work, you go the extra mile and always do it with a smile. A wonderful asset to our classroom. Keep it up.
In Maths this week, we have been finding the difference between positive and negative numbers and have been looking at addition and subtraction problems. This included some missing number challenges that really got us thinking. Feel free to have a go yourself at one of the questions.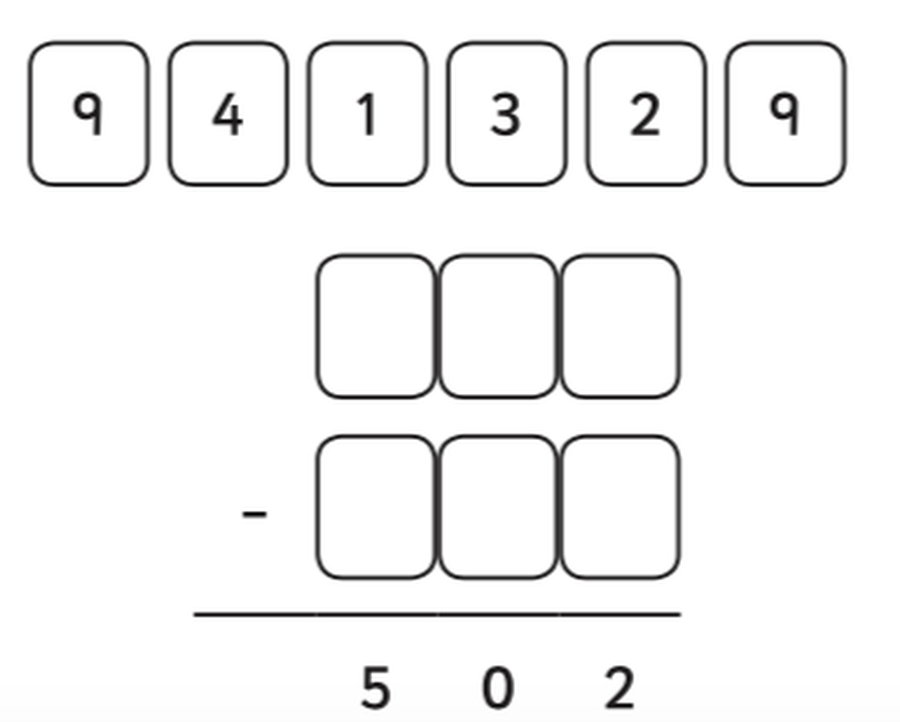 In English we continued reading our class novel, Kensuke's Kingdom and have started preparing our newspaper reports on Michael's disappearance.
In topic we have continued to learn about World War 2, in particular we have been learning about evacuees and how it would be to live and survive during the Blitz. In ICT we have been learning how to create podcasts using Audacity and in PE continued our Jitter Bug dance and playing hockey.
22nd September 2018
Stars of the Week: Charlotte and Louisa – well done you two, keep up the wonderful work.
This week 1941 visited our classroom! We were all transported back in time to experience what it would be like to be in a WW2 classroom. Thanks also to Simon Moore, who gave Year 6 the opportunity to learn about a 1941 solider and how hard it must have been, oh and what it would be like to be shouted at by a Sergeant Major. Well done to everyone, you all looked great.
The rest of the week has been quite normal. In Maths we have been learning how to round really big numbers and decimals and in English we are making excellent progress through our class novel, Kensuke's Kingdom. As you've probably guessed, in topic we are learning about WW2 and this week we have produced some wonderful timelines detailing the key events of the war.
7th September 2018
A big welcome to a new school year in Year 6!
The children have made a super start and have all settled in really well.
They have very much enjoyed the work we've done this week, focused on helping develop their perseverance and a growth mindset - I hope they've shared the pen trick with you.
Thanks to all the parents who attended the Meet the Teacher session today. For those who couldn't make it please use the 'Welcome to Year 6 - Information Pack' link to view our plans, expectations and find information about the year ahead.
20th July 2018
Can't quite believe the year is over. This group of children have been absolutely fantastic, I am so proud of what they all have achieved. Good luck year 6, thank you for being wonderful and I will genuinely miss you.
Great Tower Residential
Well done to everyone in Year 6 who went to Great Tower, it was wonderful to them all enjoying greater independence, developing friendships, team work and making great memories. We were also blessed with great weather for orienteering, the gauntlet, leap of faith, rock climbing, ab-sailing and canoeing, just a few of the exciting daytime challenges.